2023 River Ridge Speech Meet is in the books! Team placed 4th with Dolan Geerts placed 2nd in prose, Arianna Bird placing 2nd in poetry, Emma Smallwood placed 5th in poetry, Ruby Dickerson placed 2nd in Oratorical Declamation, Dolan Geerts and Emma Smallwood placed 6th in Humorous Duet Acting, Lucius Mendenhall, placed 5th in Impromptu, Nate Haas placed 6th in impromptu, and Nate Haas placed 9th in Radio. Big thanks to the River Ridge volunteer judges and concession helpers!!

FRIDAY JANUARY 6th RRSM GIRLS BASKETBALL AT WARREN 5:30 VARSITY ONLY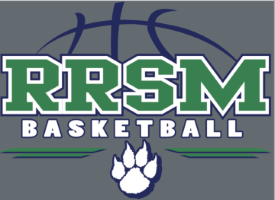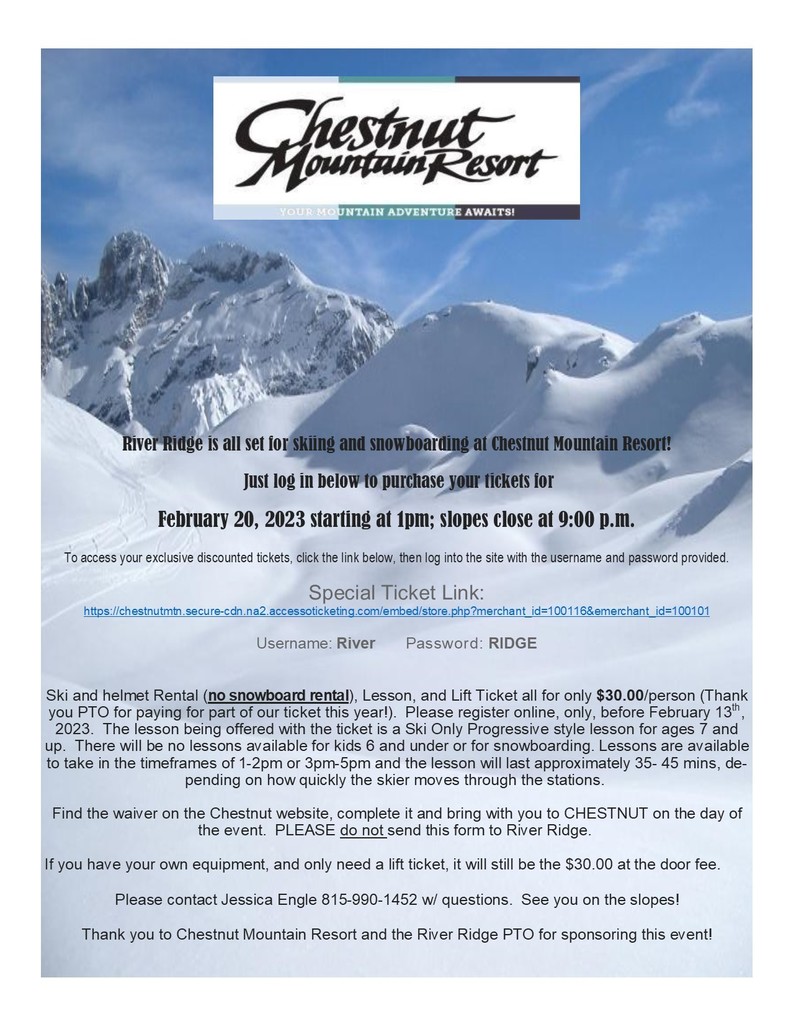 It is strawberry season! Our FFA Chapter is selling flats of strawberries once again this year. One flat, 8 quarts, is $30 and a half flat is $18. These are very high quality berries, shipped directly from Florida. Proceeds from the sale help students pay for FFA State Convention, National Convention, FFA Week activities and other events.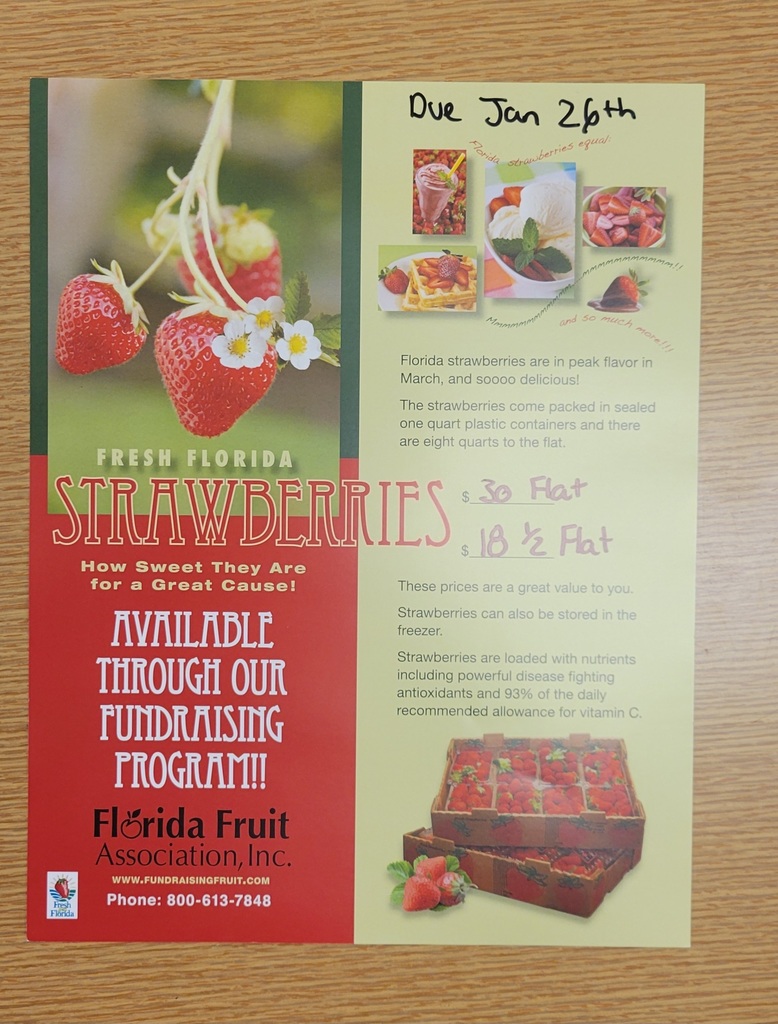 Merry Merry! Happy Happy! Warm holidays wishes to you and yours this holiday season from River Ridge Elementary Staff and Students!
The PTO and the high school student council graciously sponsored a fun day of sport and bonding over bowling at Pioneer Lanes in Platteville, WI. It was a great end to the semester for all high school students!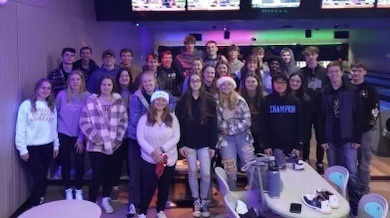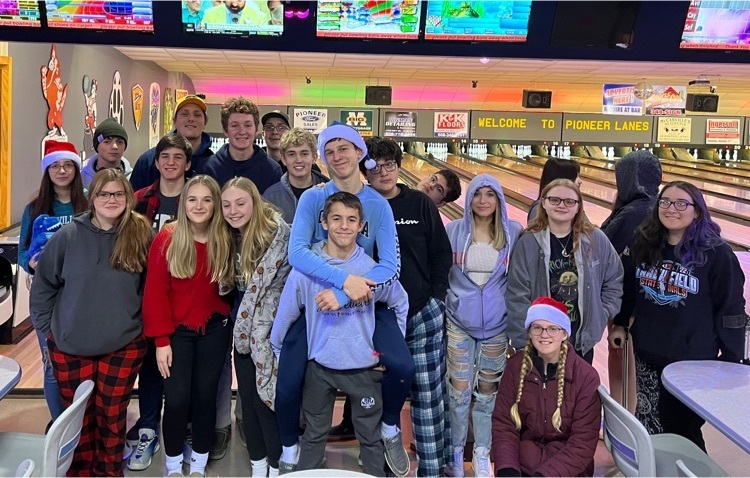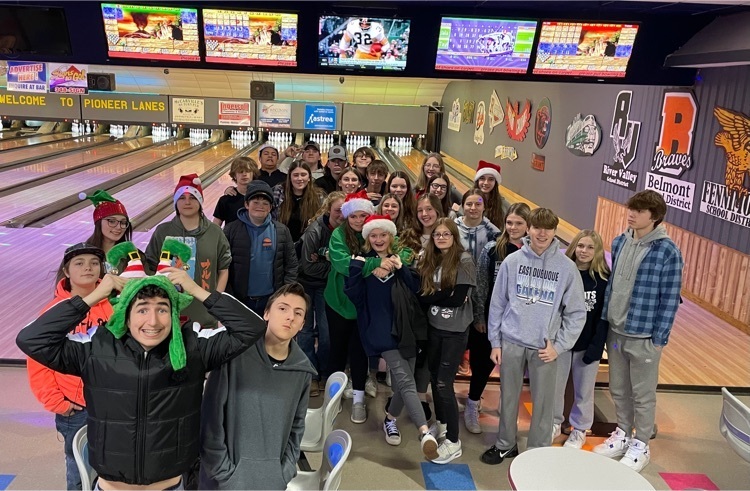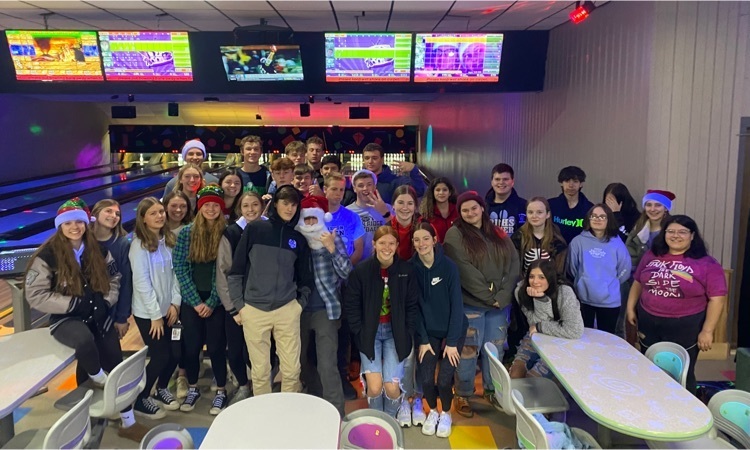 We tend to believe that the holidays are a magical time for children and that the stress of it all is only felt by the adults, but in reality many children also experience emotional distress too. Plan ahead- act don't react Spend time talking (and listening) with your children Pick your battles Celebrate togetherness Also for your teens and pre-teens they can check out this app to support positive mental health. Free on your app store! "Got your back" App. by J's Foundation. (out of Monroe, WI) It offers ways to calm, track your moods, daily notifications to help prepare yourself for a good day, and ways to get help if you need it. Please check out introduction video:
https://www.youtube.com/watch?v=0tgsM4tzi-c


So much merry making to celebrate at River Ridge Elementary! Yesterday, Readers Theaters with 2H, 2S and 1H and Mrs Tippett presented stories about Hanukkah and Ramadan. We started our day today with a faculty readers theater about what snowmen do at night and holiday carols. Lots of celebrating Wildcats today!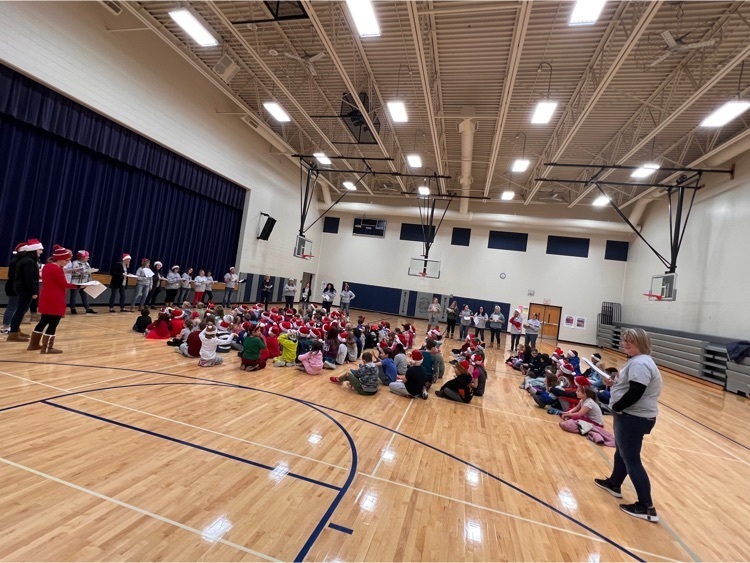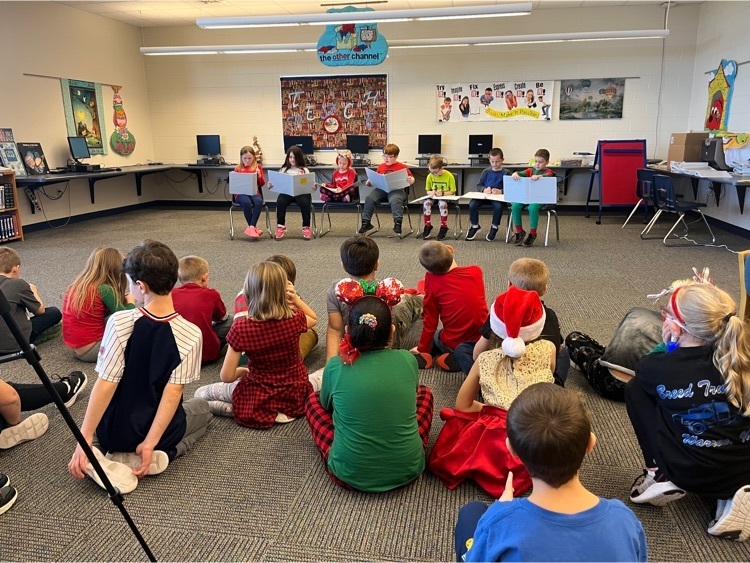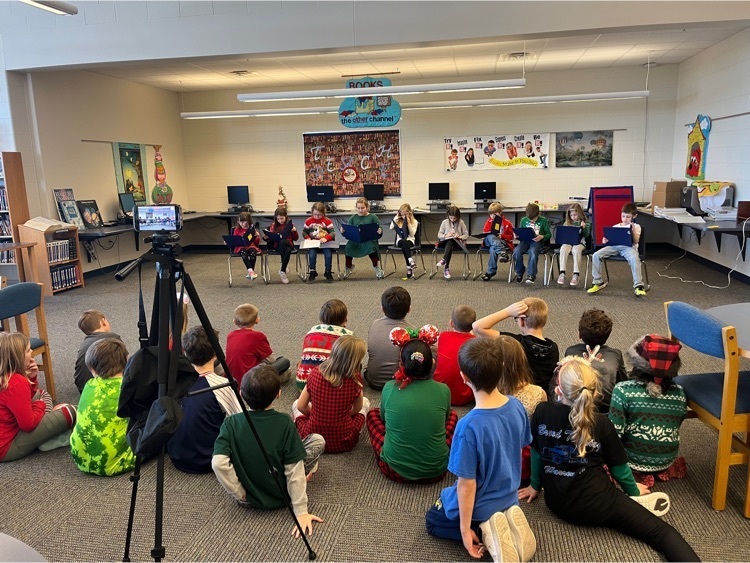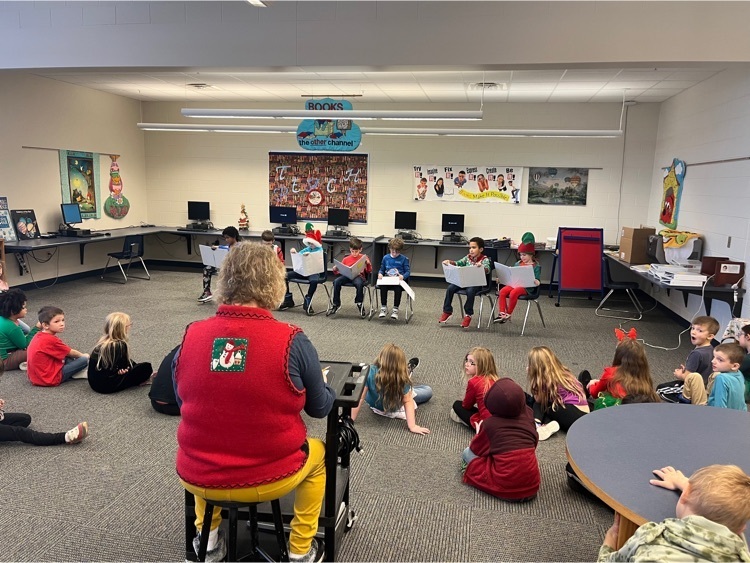 RRSM Basketball...... Polo Tournament Update!!! Thursday's games have been moved to tonight (Wed) FS Game 7:00 vs Pecatonica - 3rd Place Game Varsity 8:15 vs Pecatonica - Championship
Every year Mrs. M has a Count Down to Break Book Giveaway for her juniors and seniors. Ten lucky winners (names are drawn) get a brand new book and goodie bag! (There's even a small surprise hidden in one of the books.) When you gift books, it puts value into reading! Happy Holidays! Emily and Emma (pictured here) were recent winners.

Planks, squats, lunges, and more!Mrs. Bingham's classes created their own body weight exercise circuit today.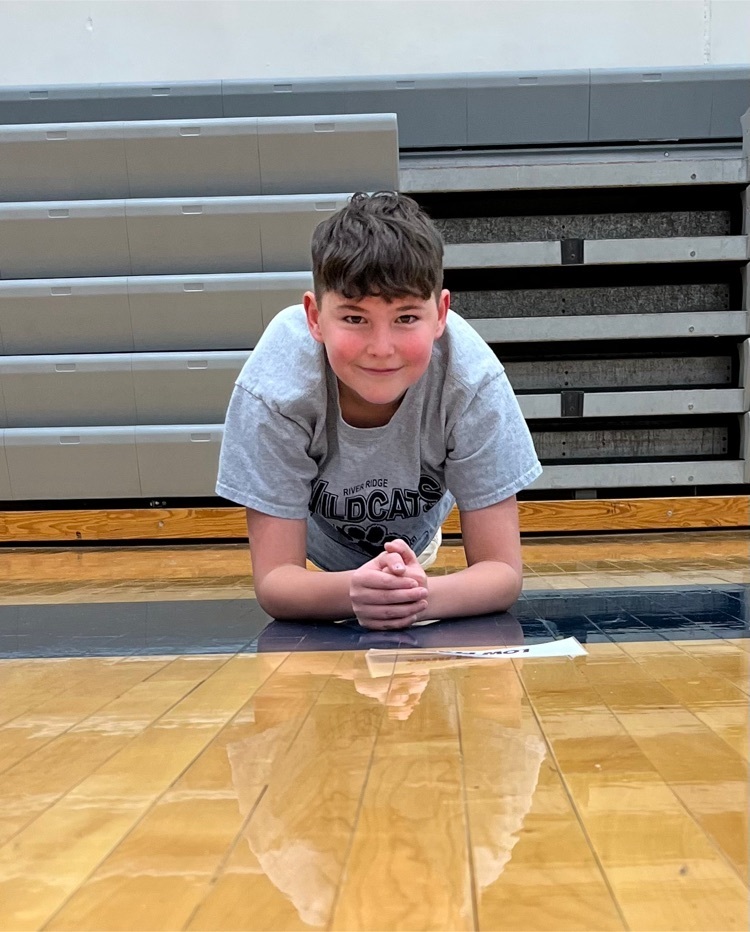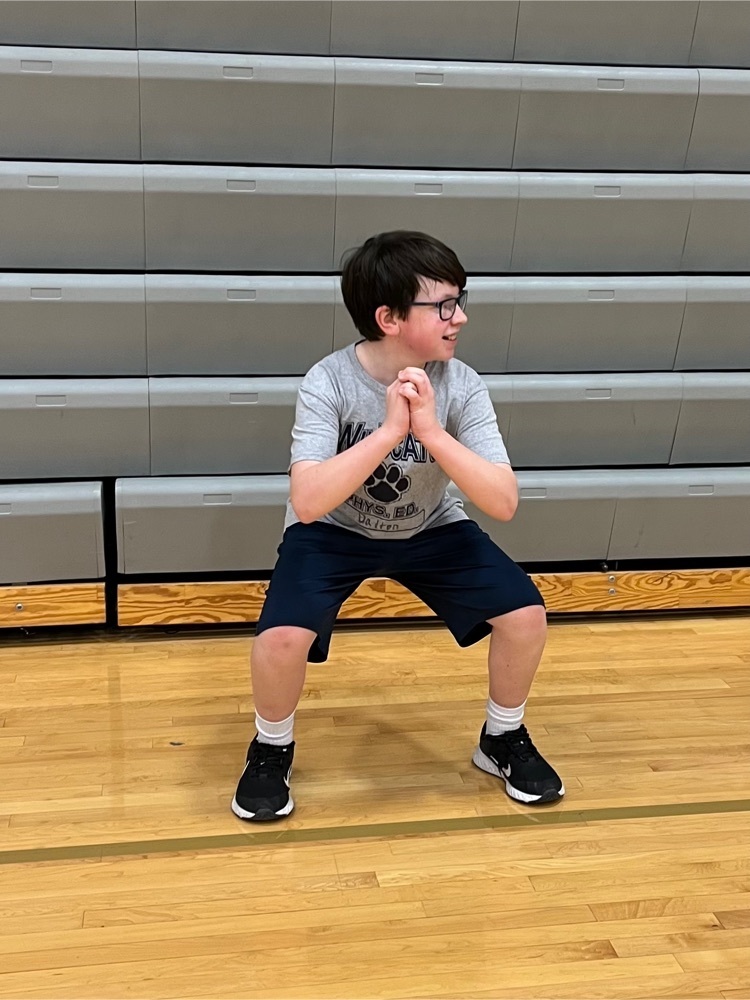 The Science Club Mousetrap Car Event for Saturday, December 17 has been postponed. Please check your emails for details.

Mrs. Tippett's 1st graders enjoying a day of PJs and reading in the library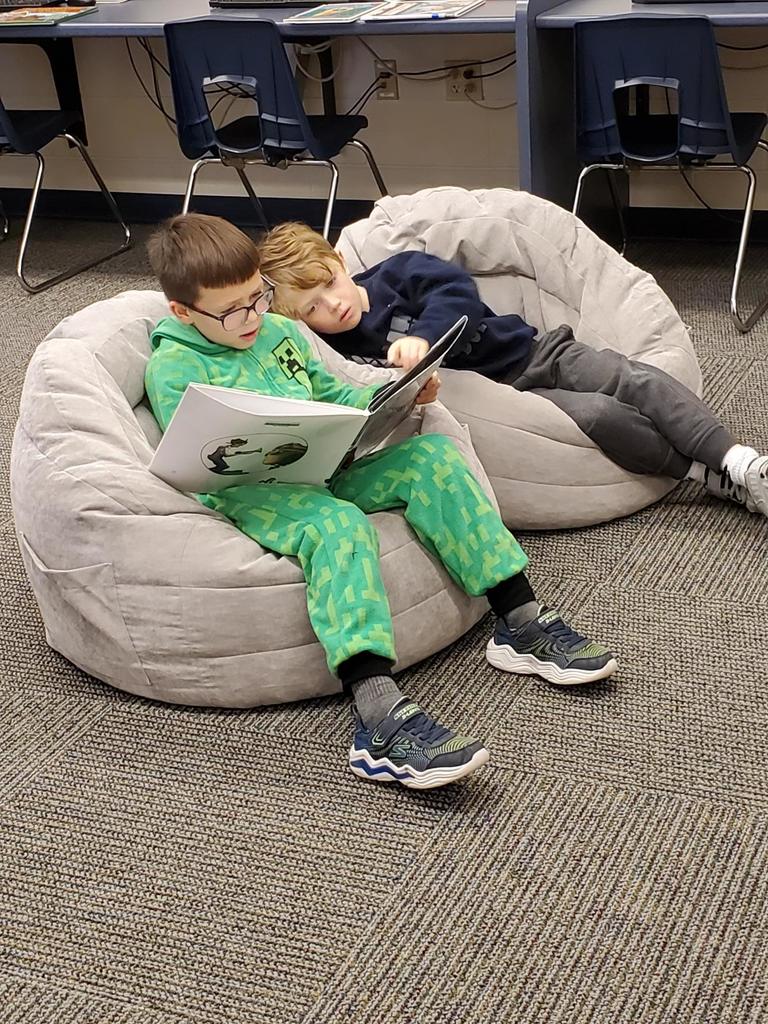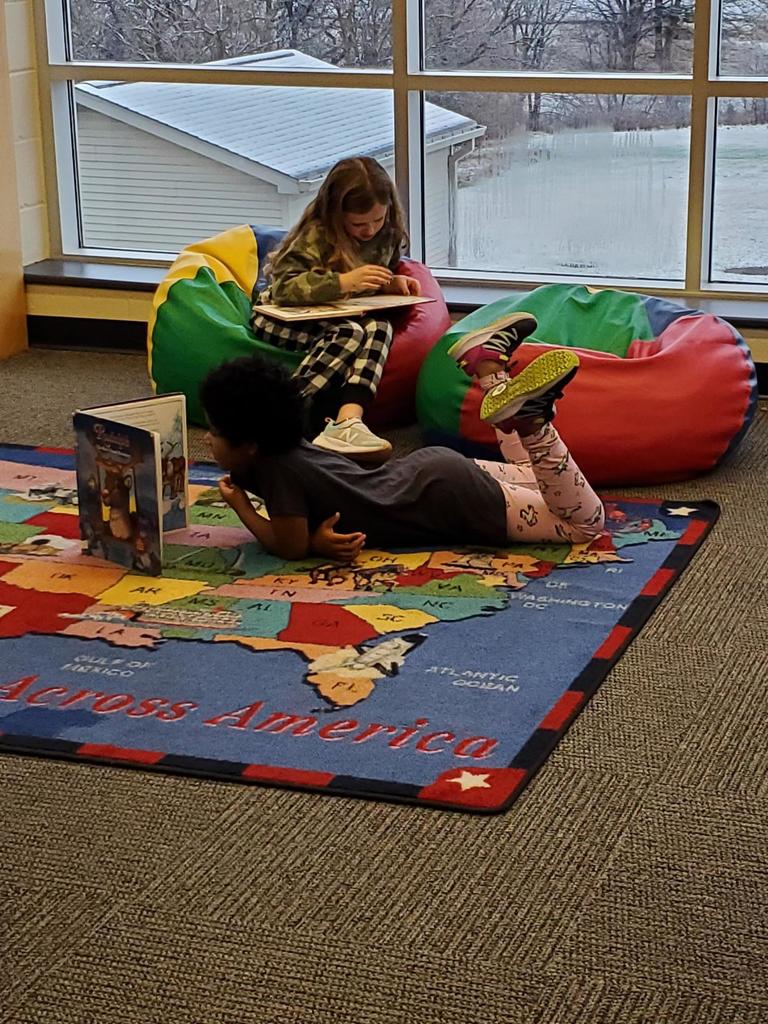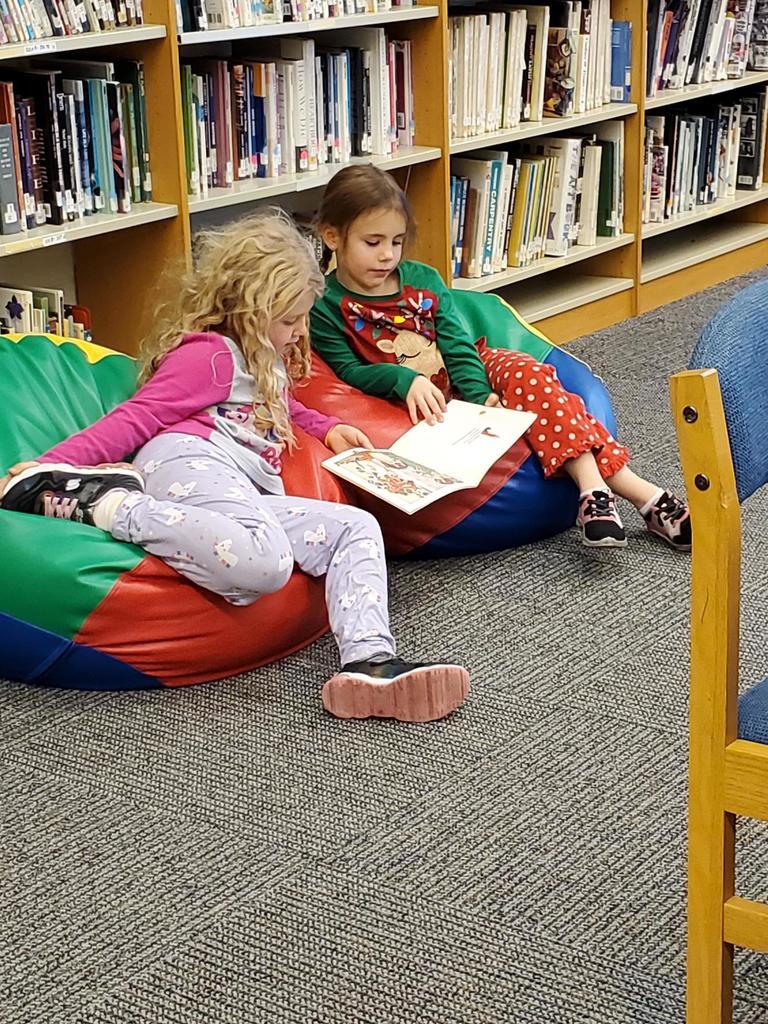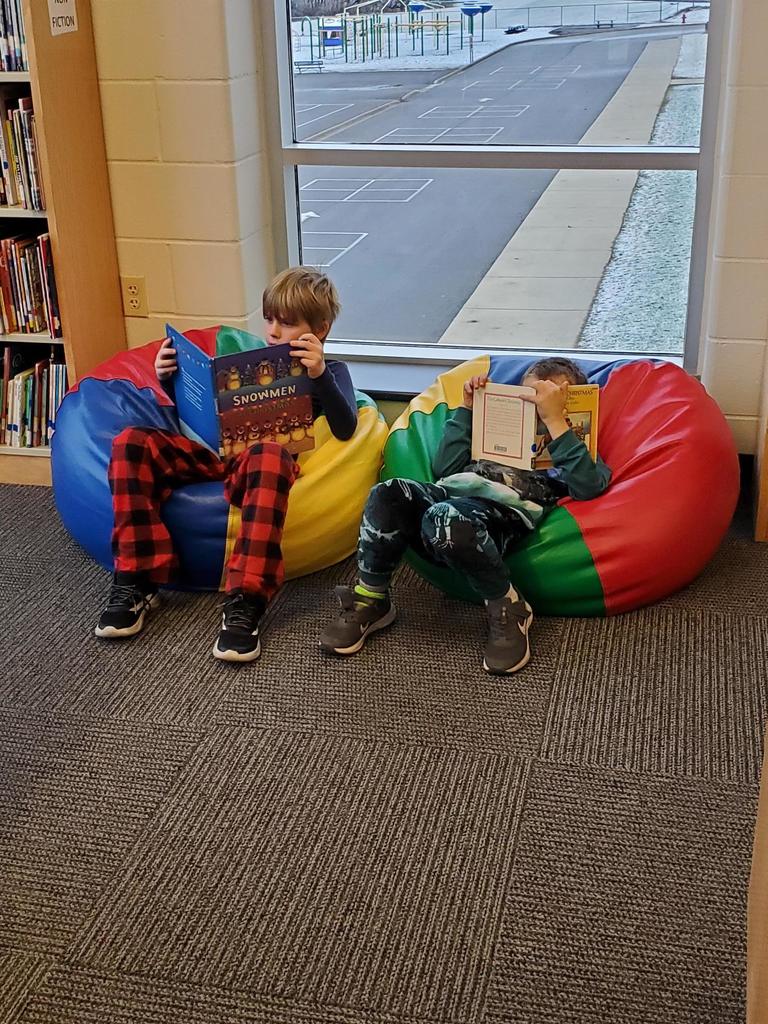 The first annual RiverRidge 6th grade band Olympics have started! Students will compete for fame, glory, and musicianship! Students are currently creating their team poster for their first event!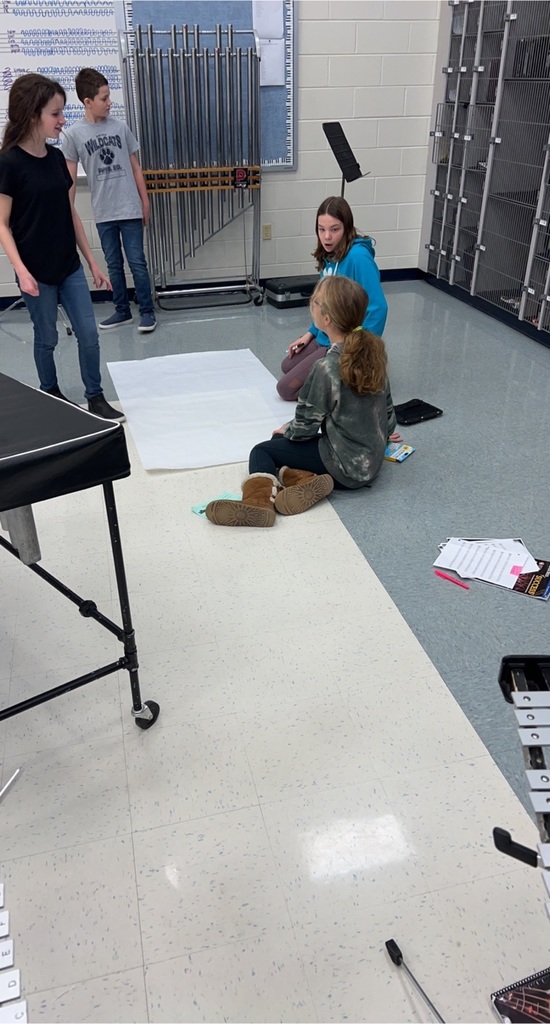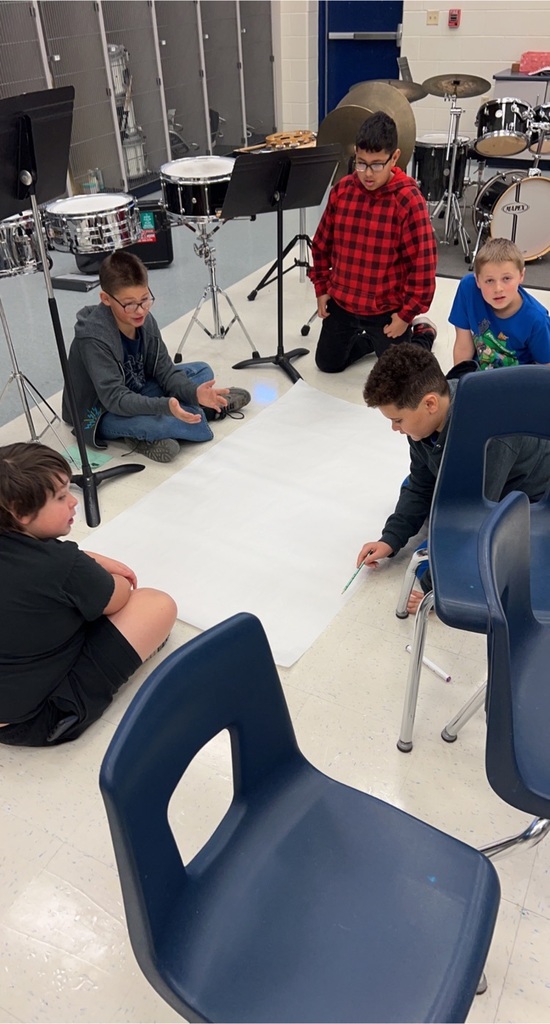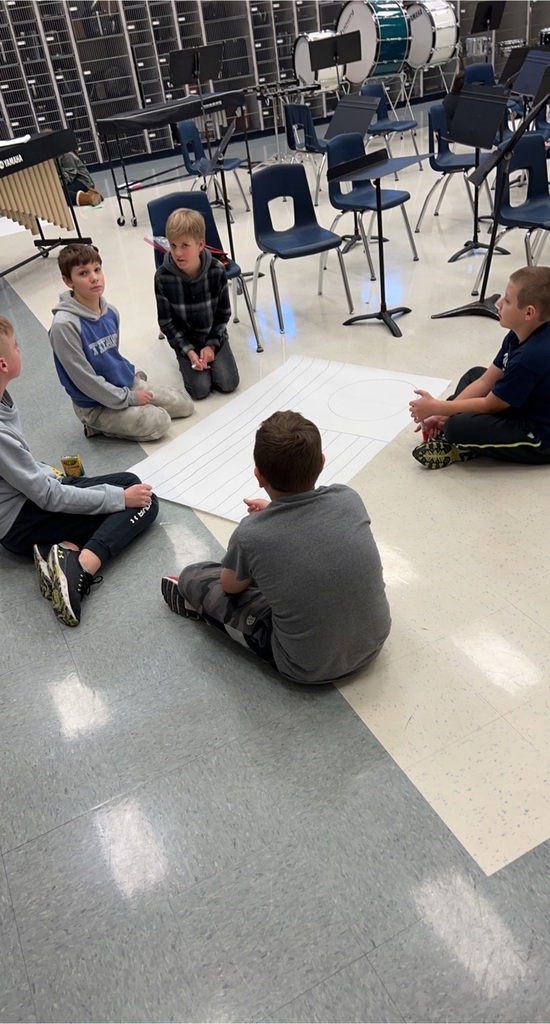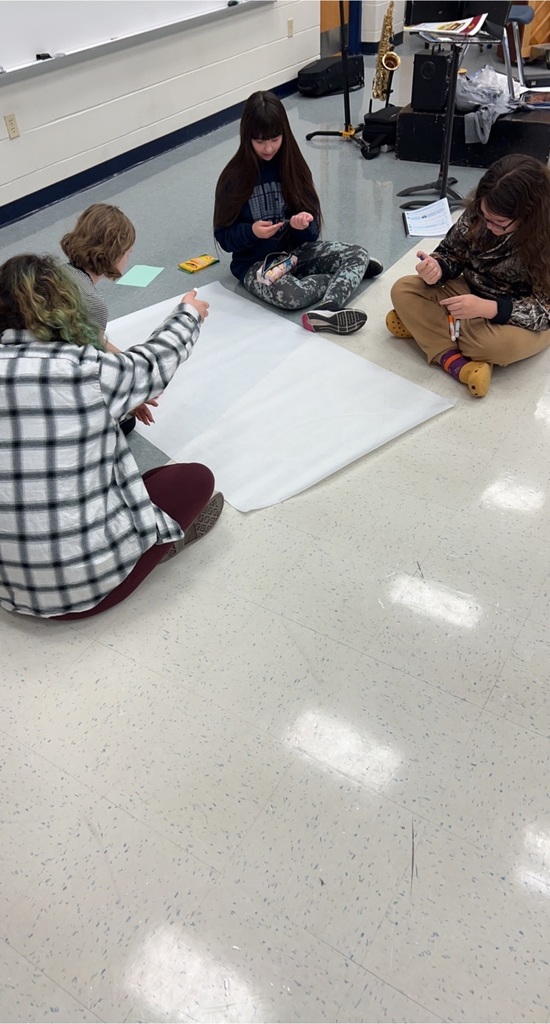 The 8th grade STEM class finished their metal roses! Today they did an engineering competition. They each had 15 minutes to build the tallest free standing structure they could out of spaghetti noodles and marshmallows. Ashton was the class winner, his building was 17 3/4" tall.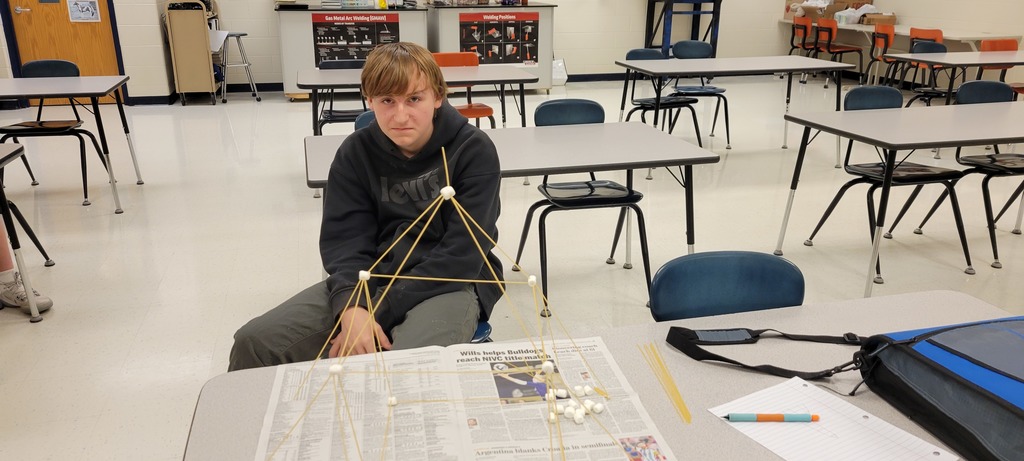 Every day in elementary announcements, we choose a character trait and talk about what it means to demonstrate that trait. This week, we talked about being courteous, dependable, grateful, honest and organized. Not only are we working on expanding our vocabulary, but also becoming better people! You can talk with your Wildcat about what these traits mean to you!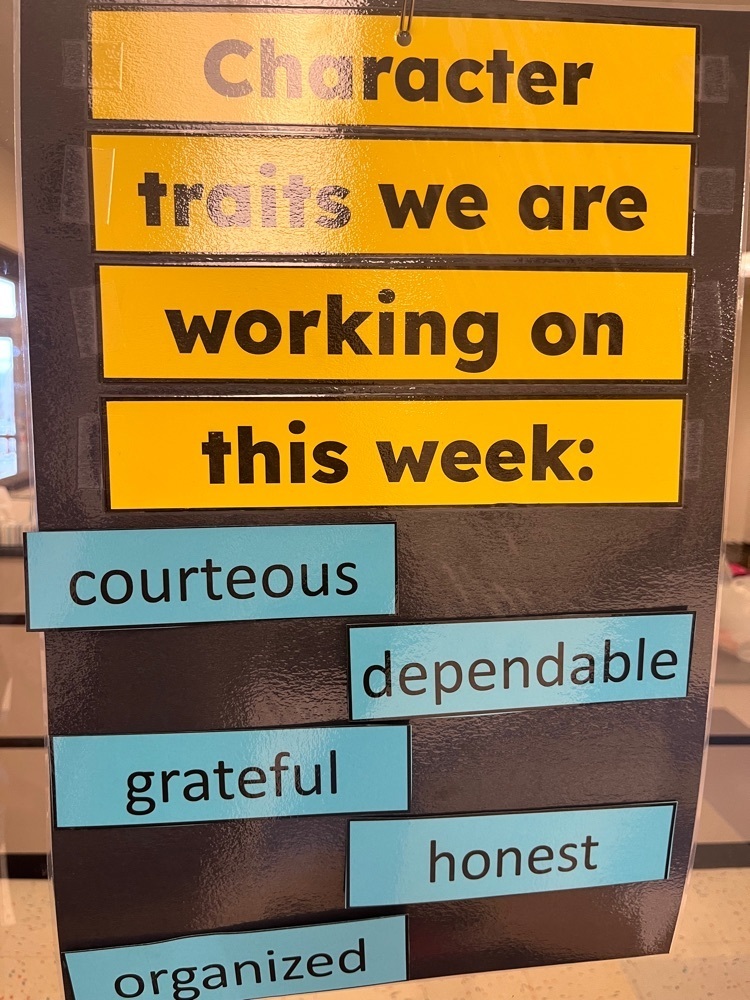 A big THANK YOU to these outstanding role models! They volunteer time out of their extremely busy schedules to tutor middle school and elementary students.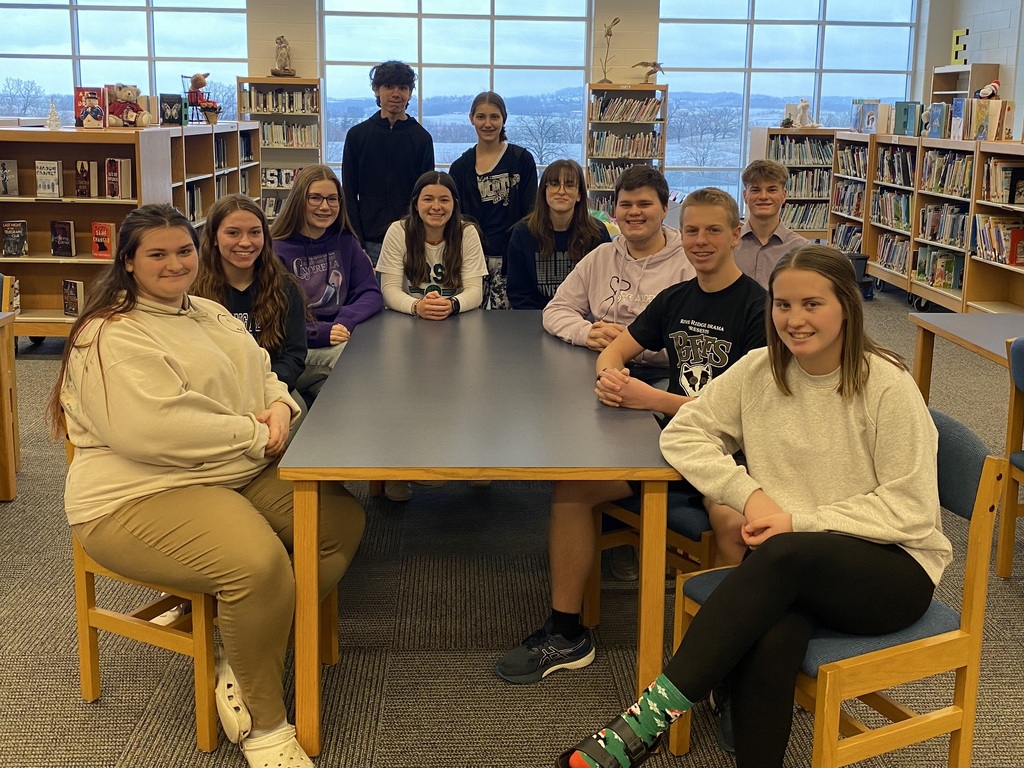 The Advanced Foods students are enjoying their Christmas dinner they prepared. The menu is Ham and Cheese Sliders, Baked Macaroni and Cheese, Deviled eggs, Asian Salad, Homemade Brownies, and Strawberry Cheesecake.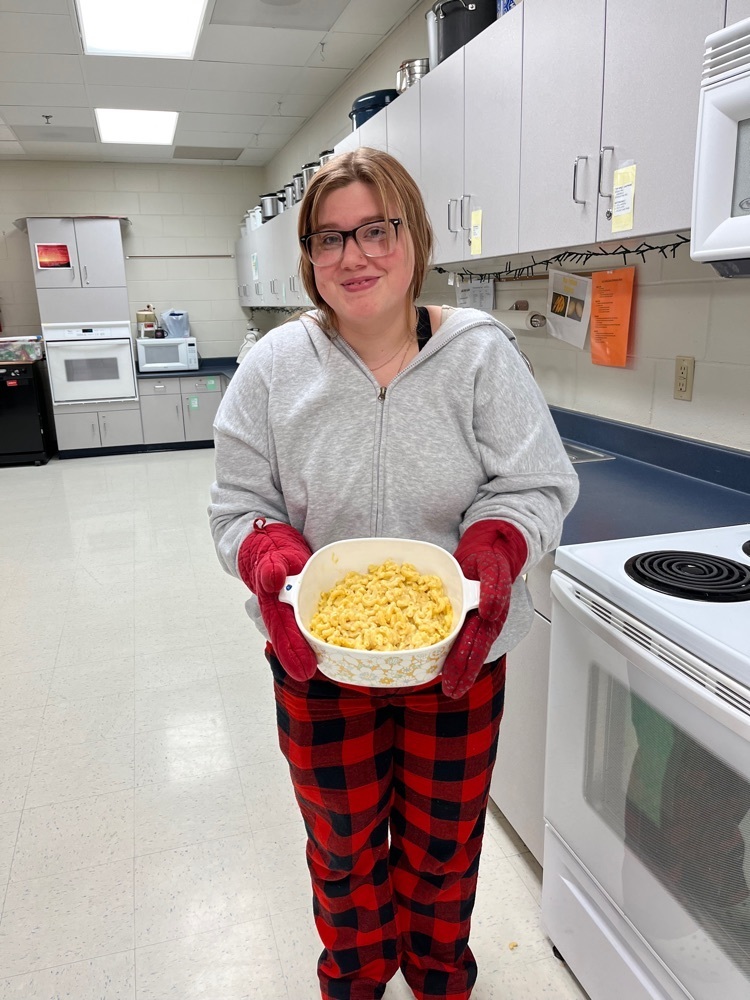 Happy National Gingerbread House Day from the third grade Art students!!!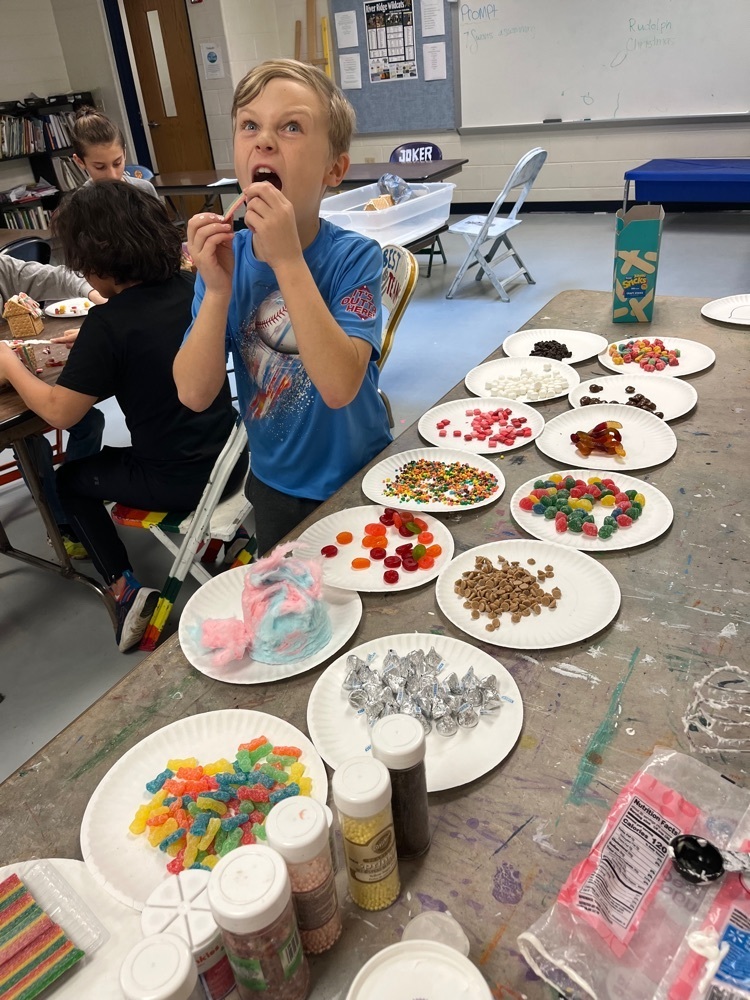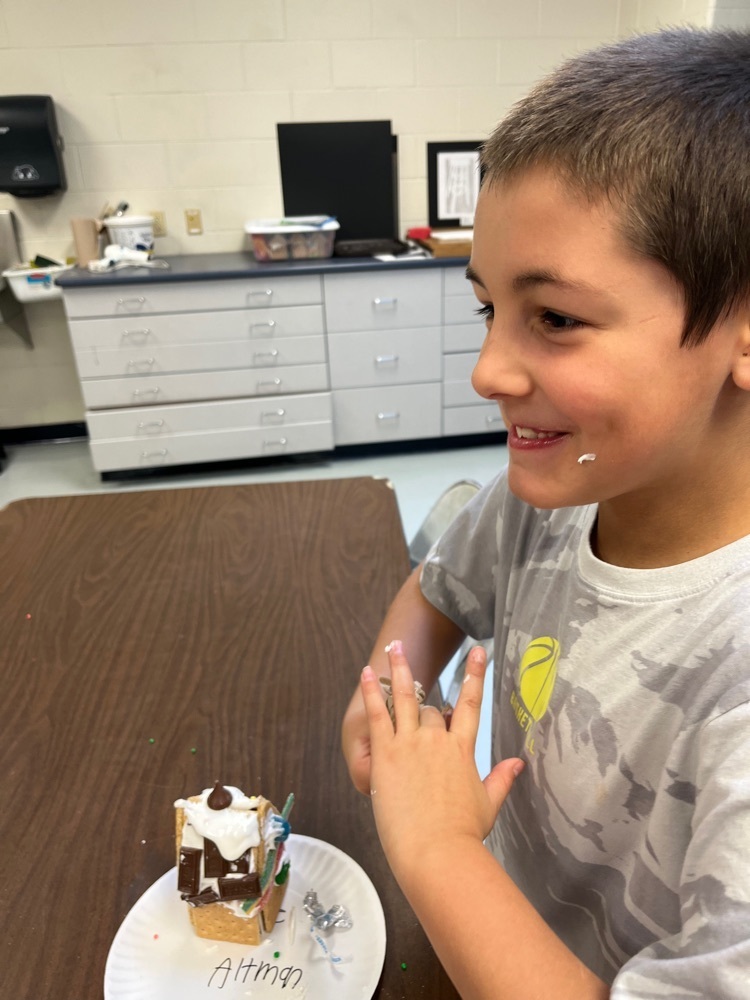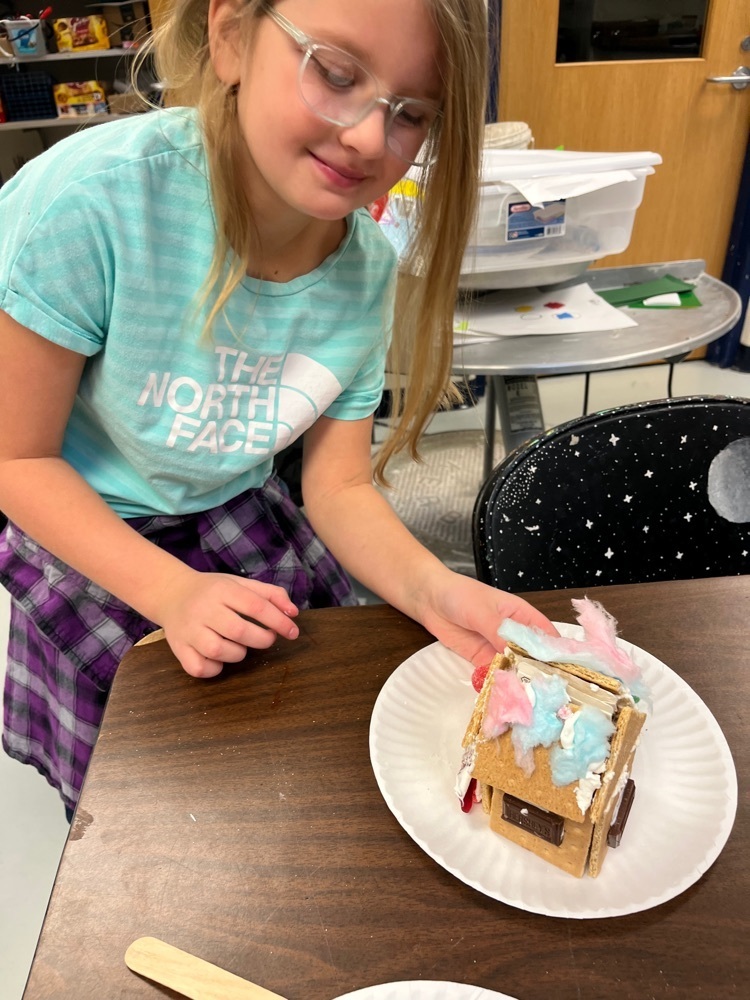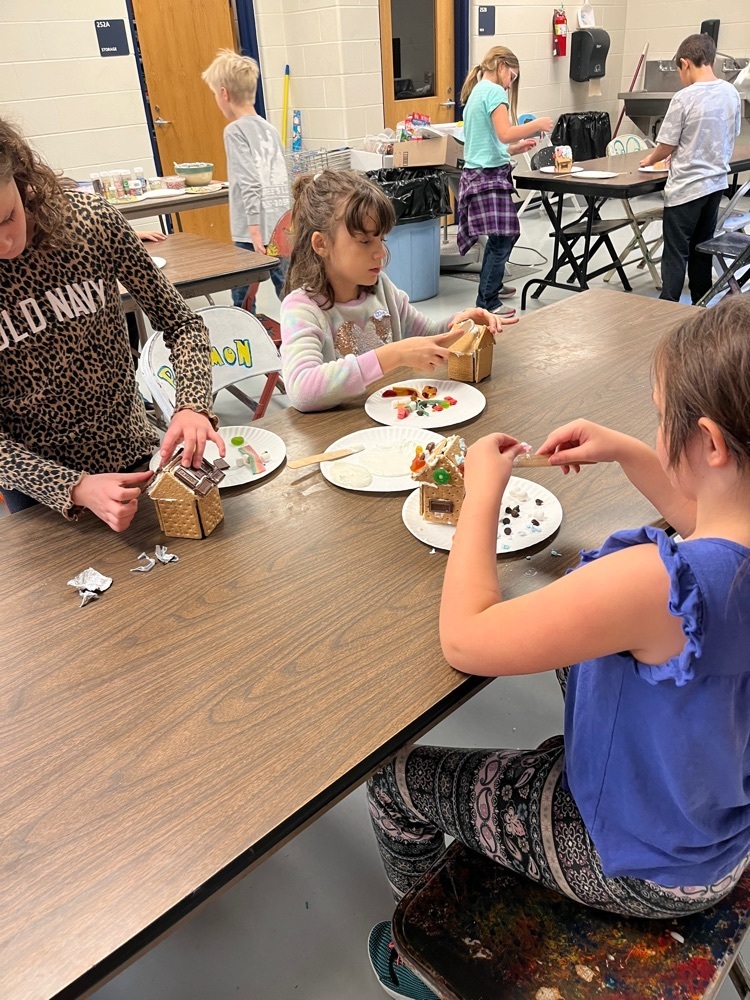 REMINDER---Tonight's (12/12) RRSM Girls Basketball Game vs Shullsburg is Varsity Only at 6:00