Middle School / High School Counseling Department
Ms. Brzezinski
815 858-9005 x314
mbrzezinski@riverridge210.org
Welcome to Counseling at River Ridge Middle and High School
Get to know a bit about me and my role with the image on the right. I'm looking forward to a great school year!
This page will contain valuable information on courses at River Ridge, scholarship opportunities, and more. Please check this page throughout the year as updates will occur. To contact me, please see my info above.
Students, you are welcome to schedule a meeting with me by visiting my Calendly page or scanning the QR codes around the building!
Seniors, check out scholarship and other post-secondary opportunities on our scholarship site!
College admission counselors, you can now go to counselorcommunity.com to schedule a visit to our school!
River Ridge has partnered with Parchment to order and send your transcript and other credentials securely. Create your account today and get started!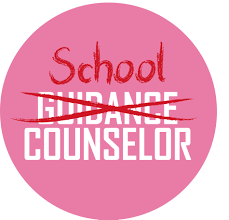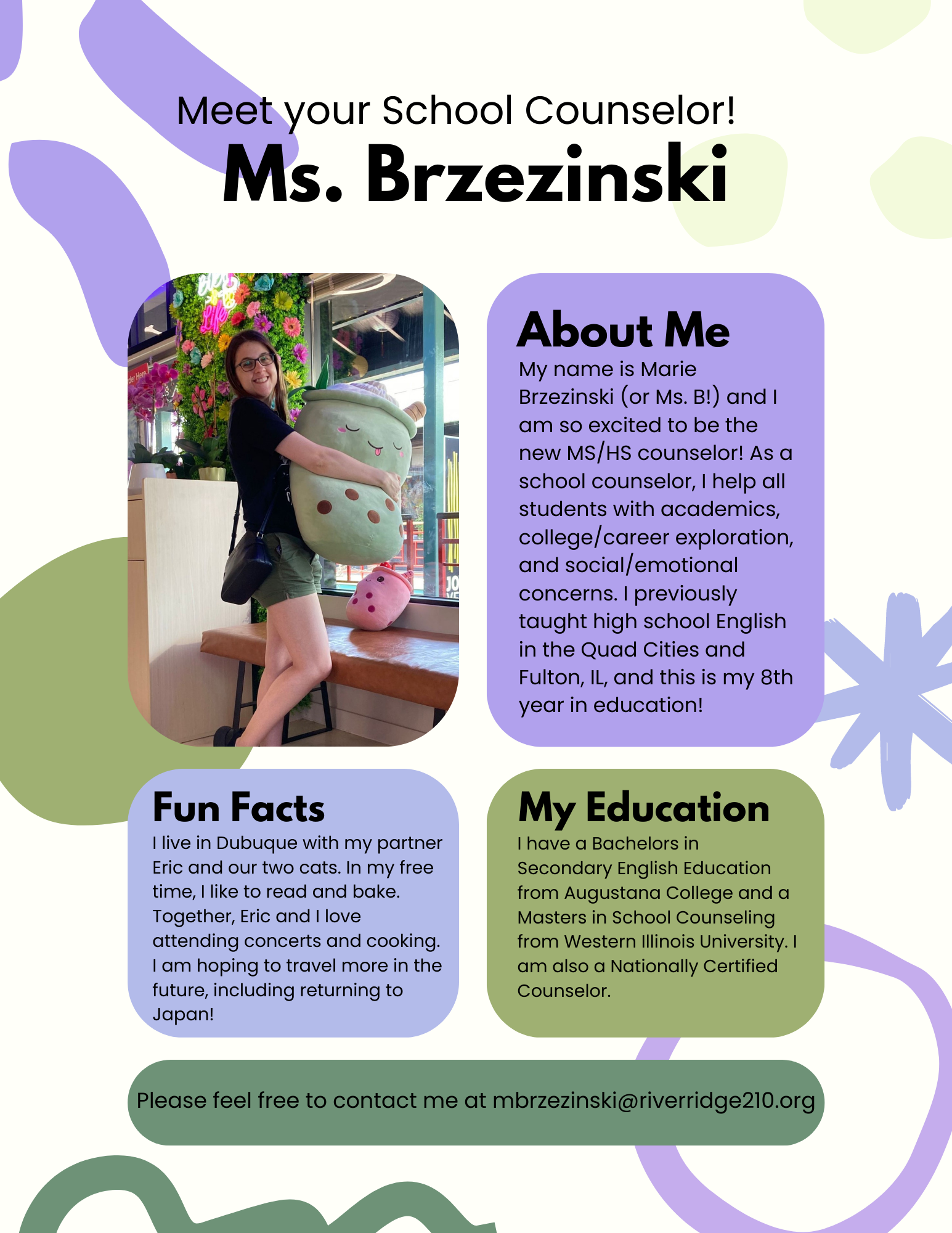 Upcoming College/University Representative Visits
(All visits take place during 7th hour and lunch unless otherwise specified)
October 5th: University of Dubuque (12:30-1:30pm)
October 13th: Augustana College
October 19th: University of Illinois at Urbana-Champaign (10:00-10:45am)
November 8th: Blackburn College
November 15th: Highland Community College