Some of our high school brass students got to take a field trip to Highland Community College for the Highland Day of Brass! Students got to make wonderful music with other area schools! Way to go! #musicmatters #dayofbrass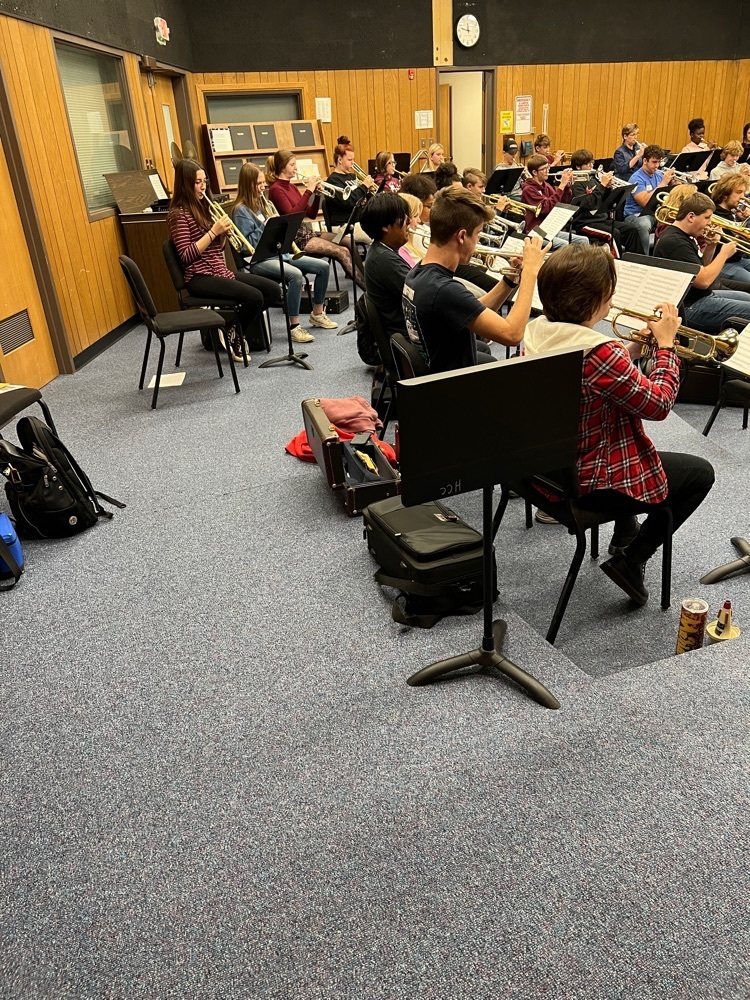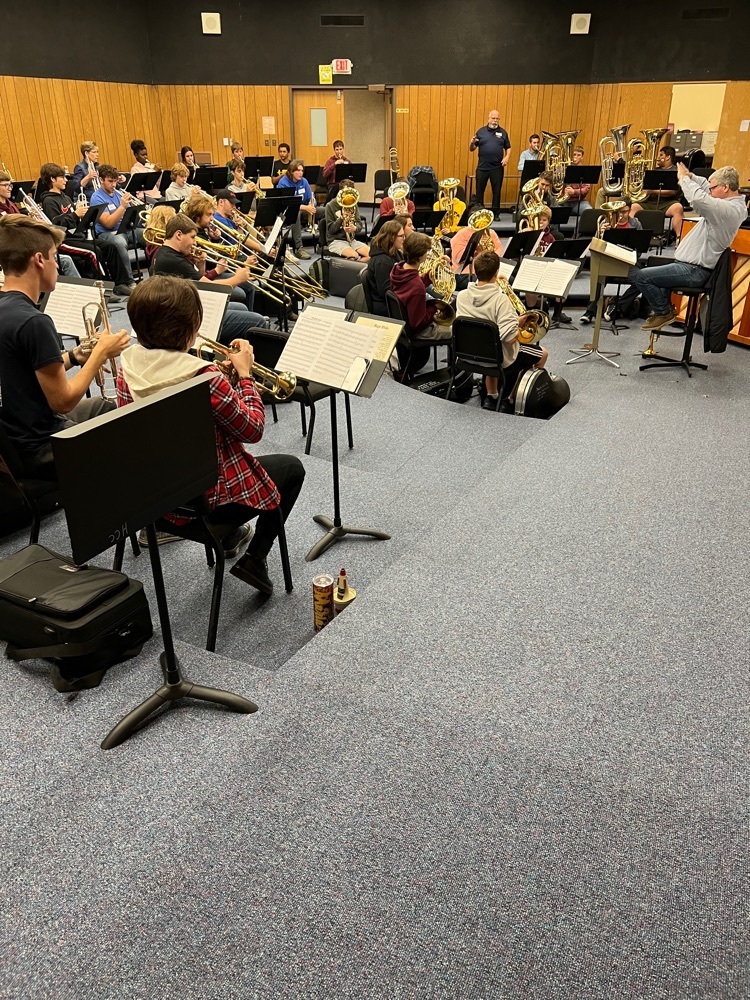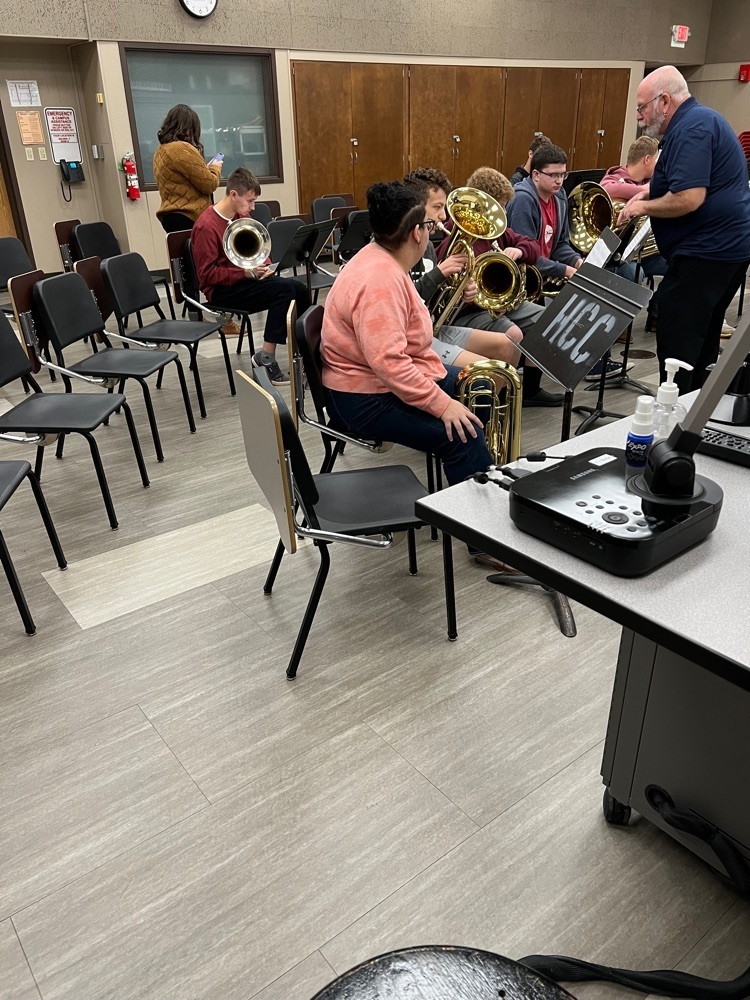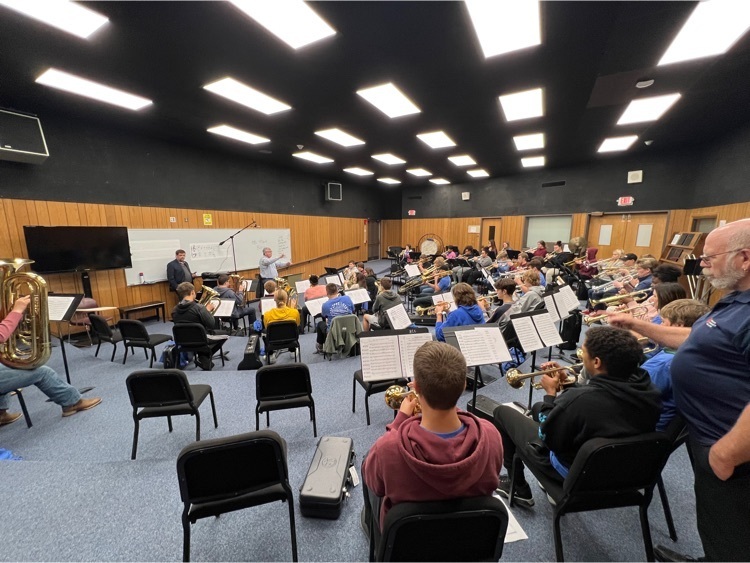 FfA members toured a shrimp farm on their way down to Indianapolis for the National FFA Convention! Did you know that shrimp are translucent?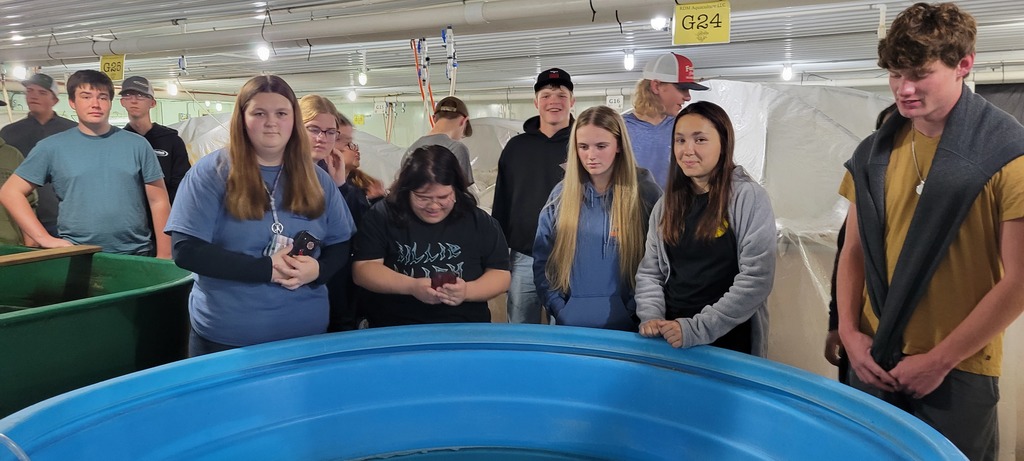 At the Lucas Oil Stadium for the opening session of the National FFA Convention !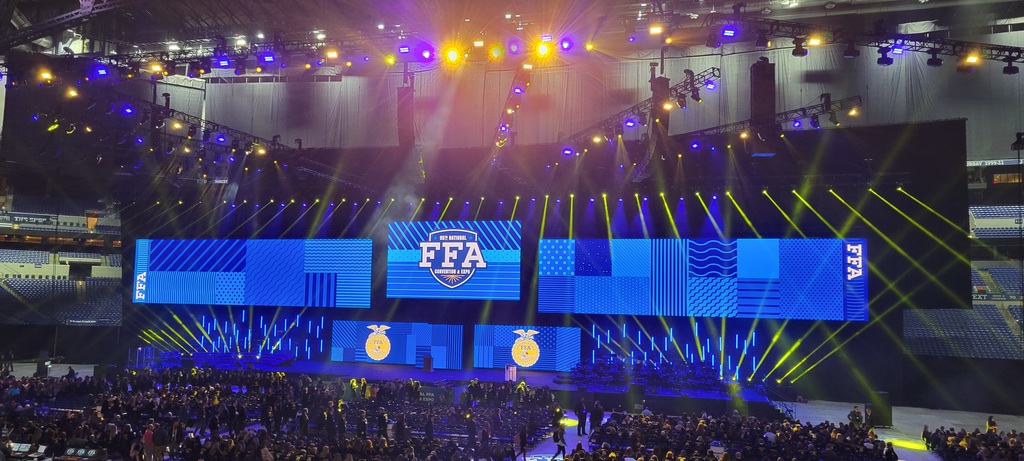 River Ridge would like to THANK the Jo Daviess Juvenile Justice Council for providing an amazing speaker today. River Ridge played host to each of the Jo Daviess County schools as they listened to Aaron Thomas tell the story of his family and specifically his dad, Ed Thomas. If you get a chance look up the story of Ed Thomas of Parkersburg, IA. A great message for our students today, thank you Juvenile Justice Council and Aaron Thomas.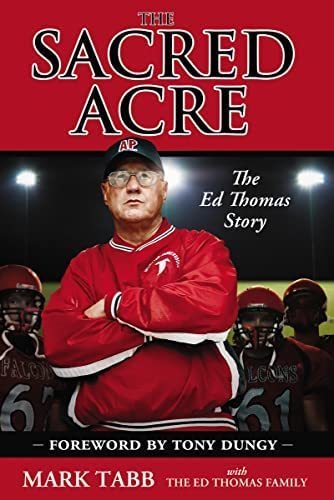 Influenza is rampant in the county and we are seeing cases at River Ridge. Keep your student home if there is any fever of 100.4 or greater. See your healthcare provider to be tested for Influenza if symptoms are present(fever, cough, sore throat). Call Nurse Lisa for any questions.


Good Luck to the High School Volleyball team at the Annawan Regional this week! Game 1 - Tuesday 7pm vs Morrison.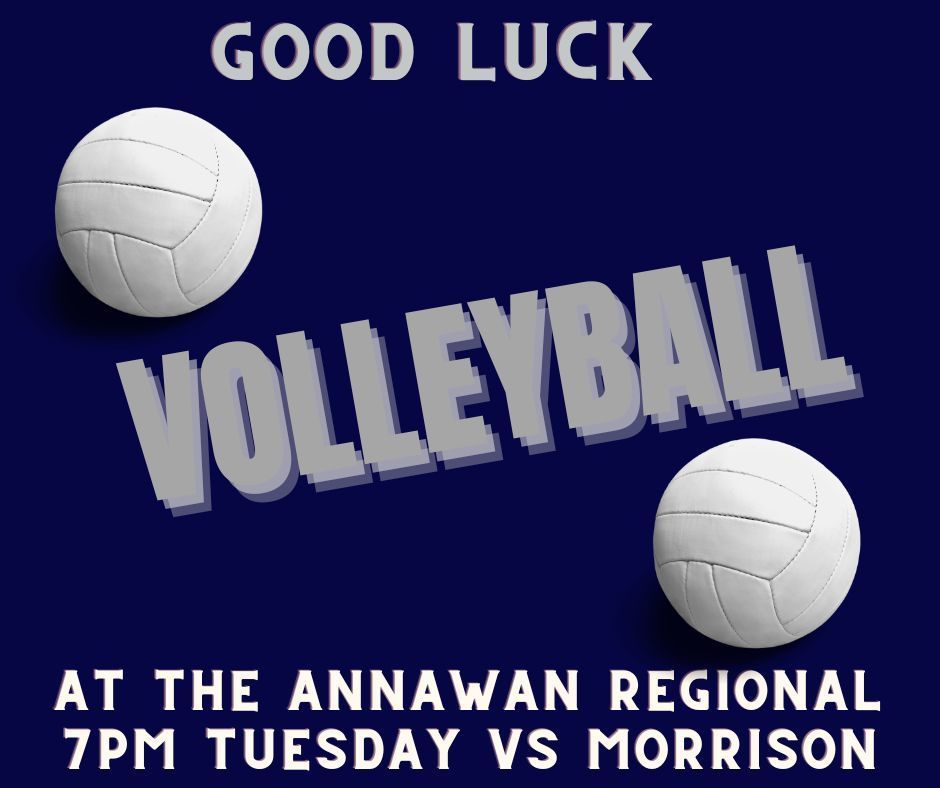 Congratulations to the Girls and Boys Cross Country Teams on Advancing to the Oregon Sectional next Weekend!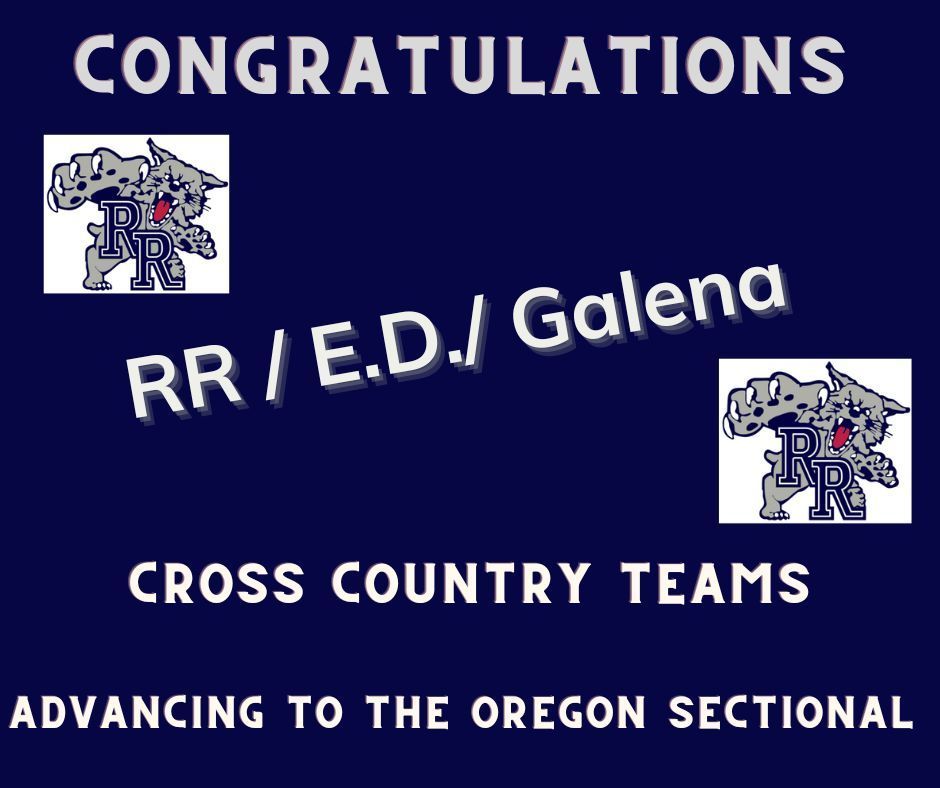 The RREA and Dittmar Farms would like to thank all that helped and supported the Haunted Hayride Fundraiser. Over $5,000 was raised for scholarships. Here are some cool pics!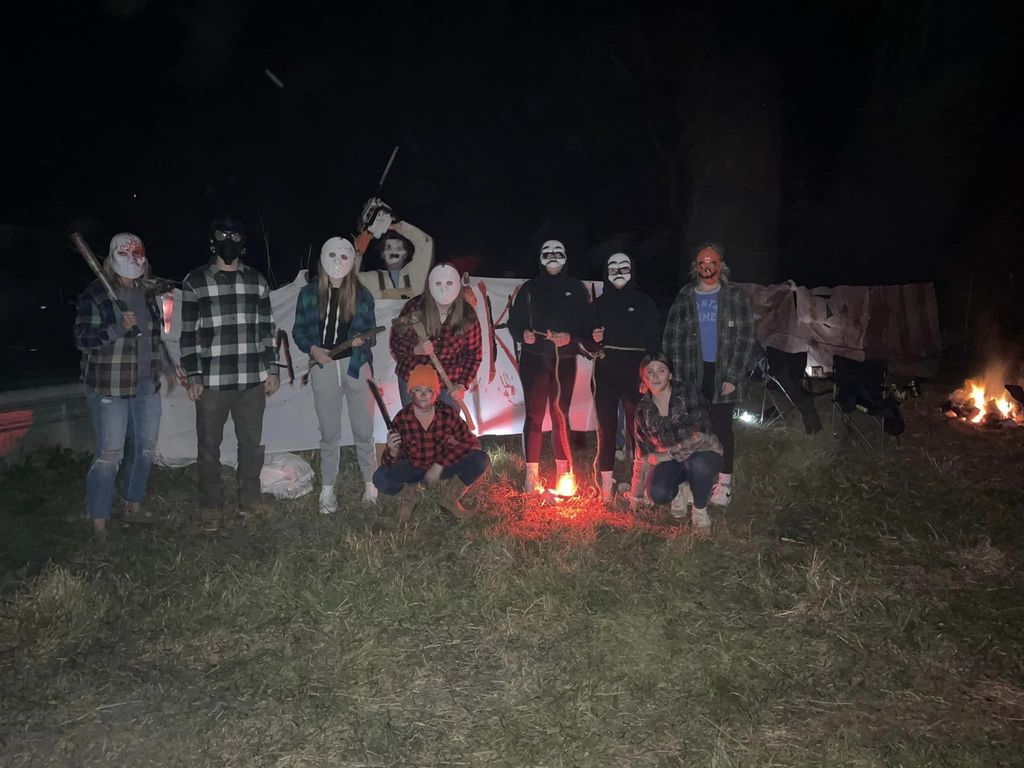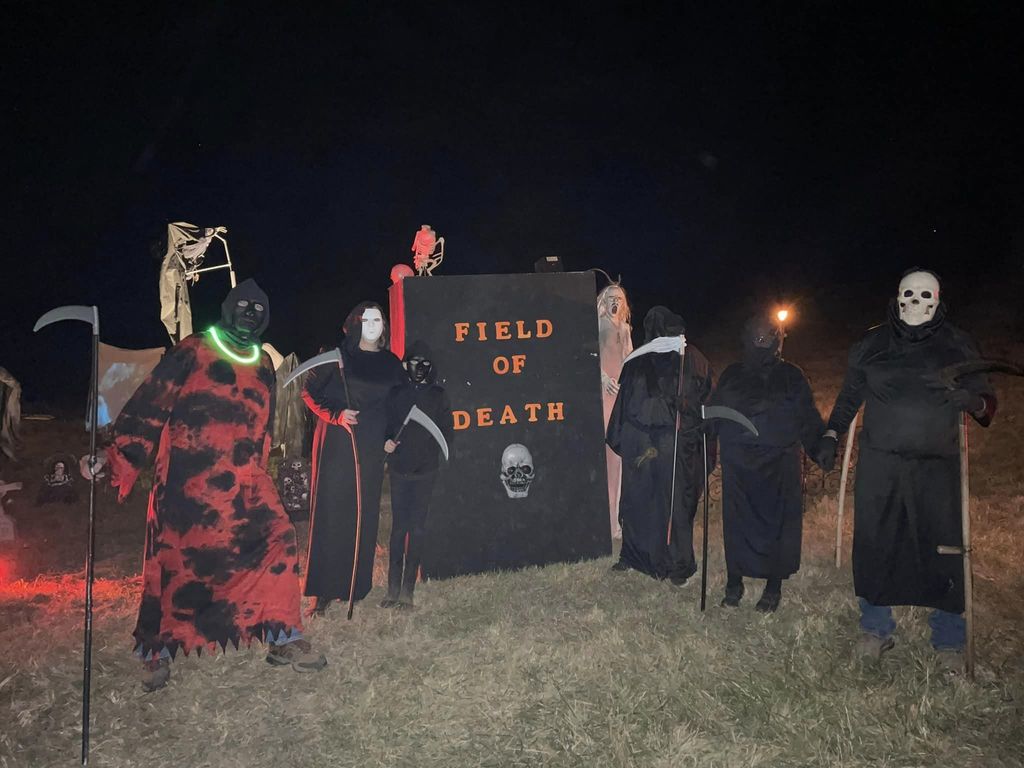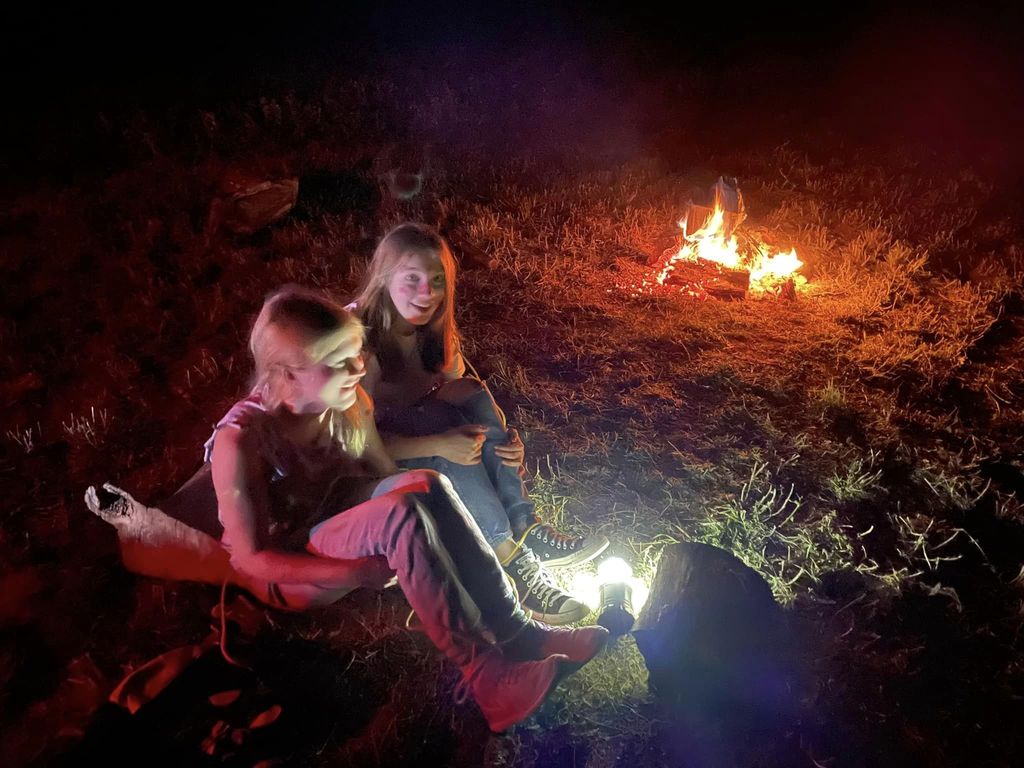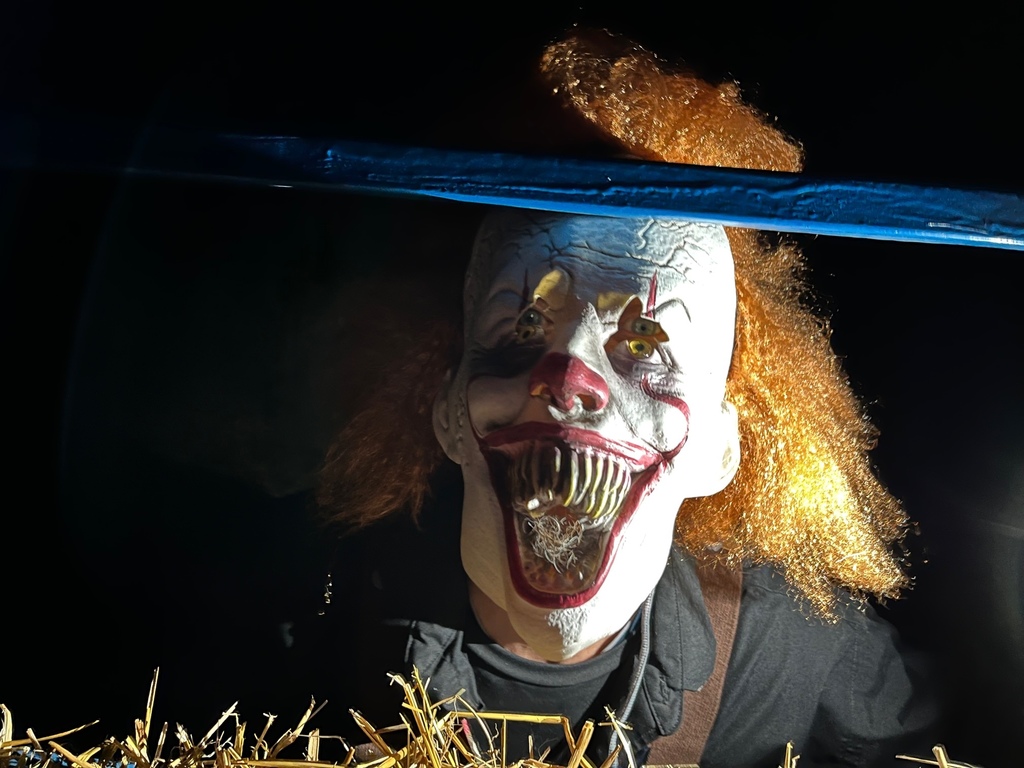 Competition was fierce in PE on Friday in the inflatable obstacle course brought by the Illinois Army National Guard.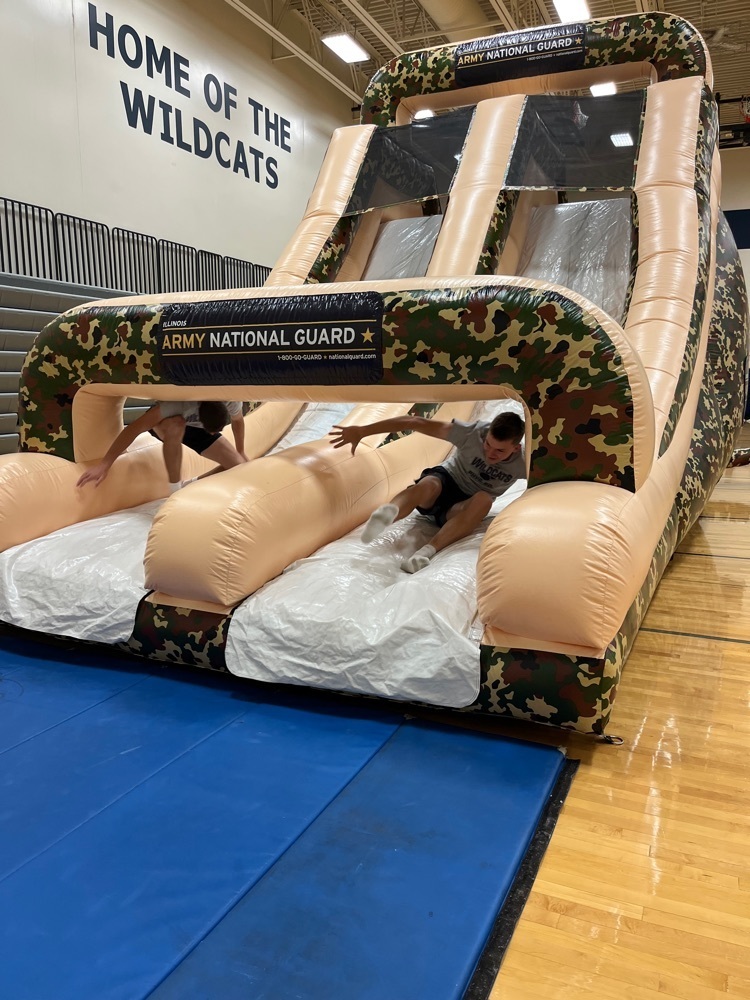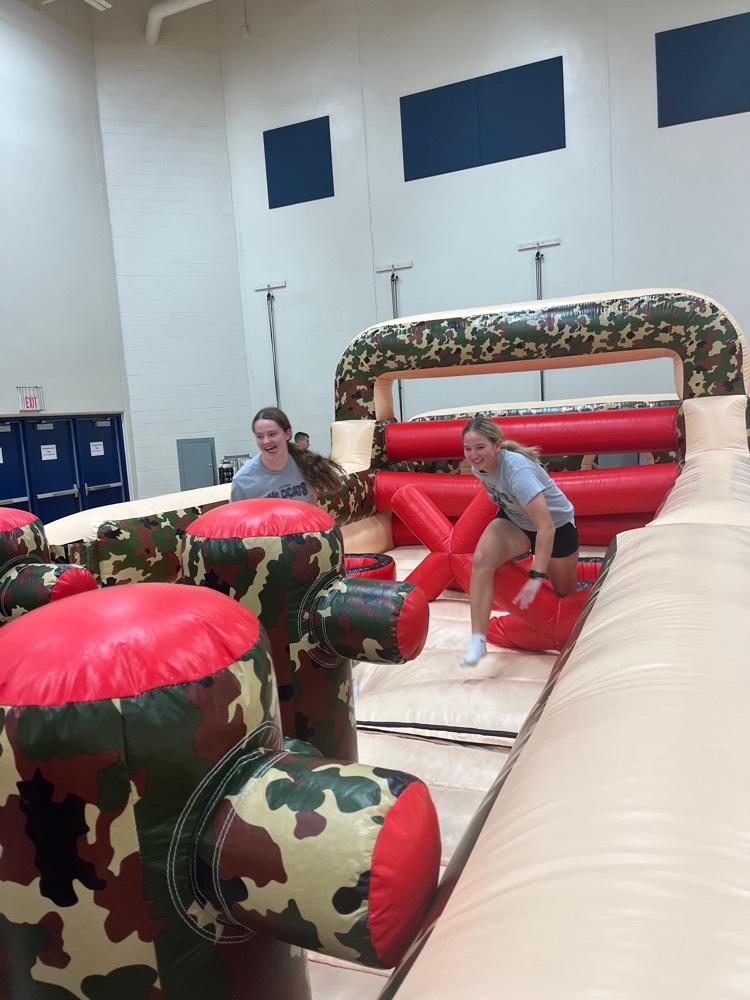 We love our bus drivers! Thank you for getting us where need to go and keeping us safe!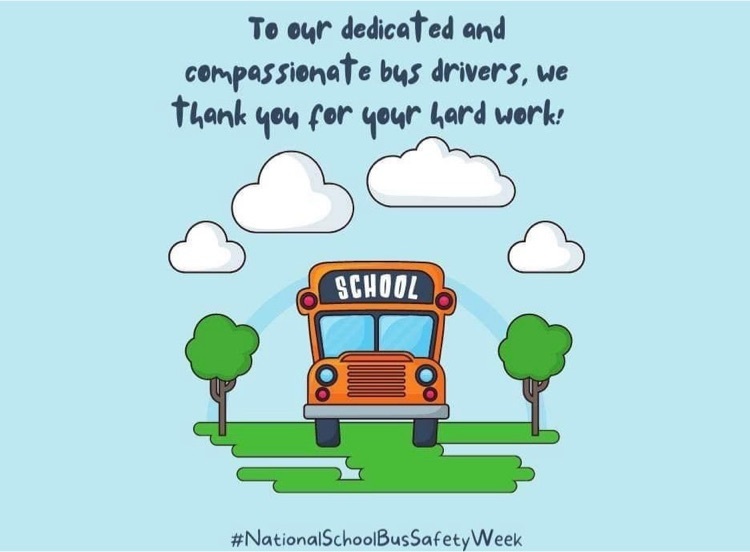 5th Graders have been busy learning about the ancient Mayan, Incan and Aztec civilizations. Check out these projects they created- maps, shields, death masks, and more! There's some pretty cool learning going on there!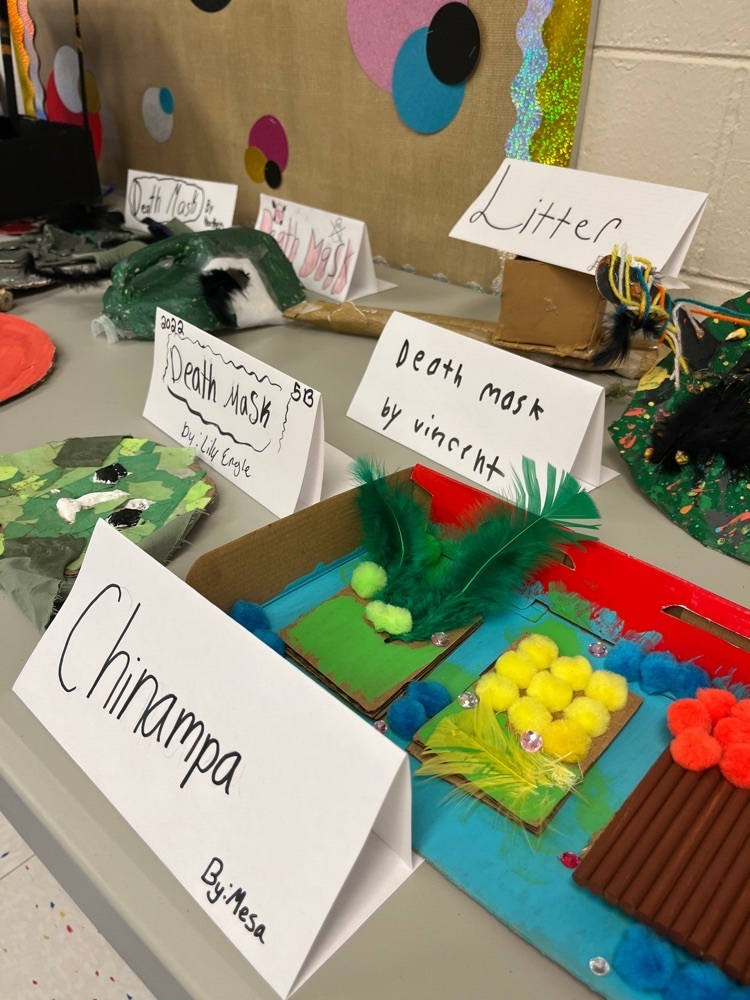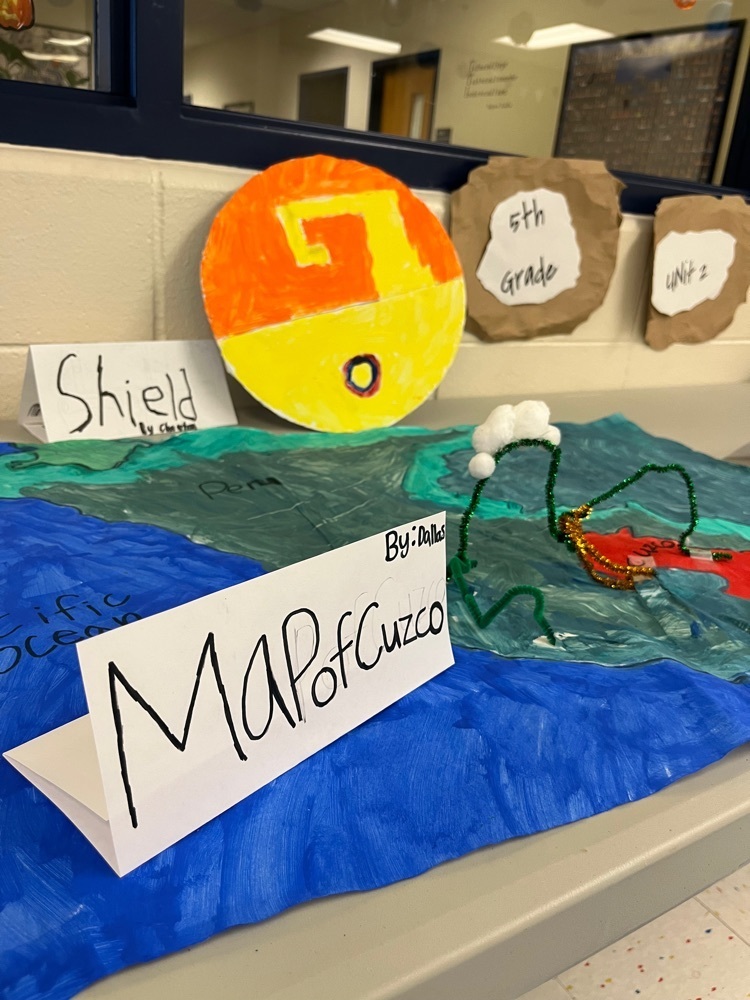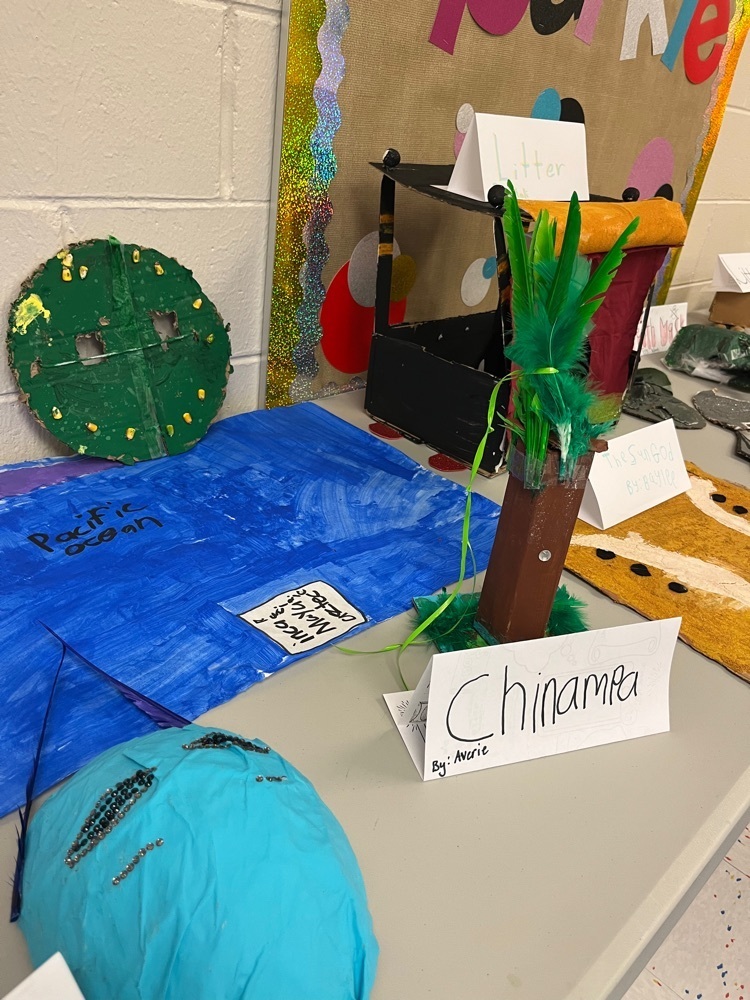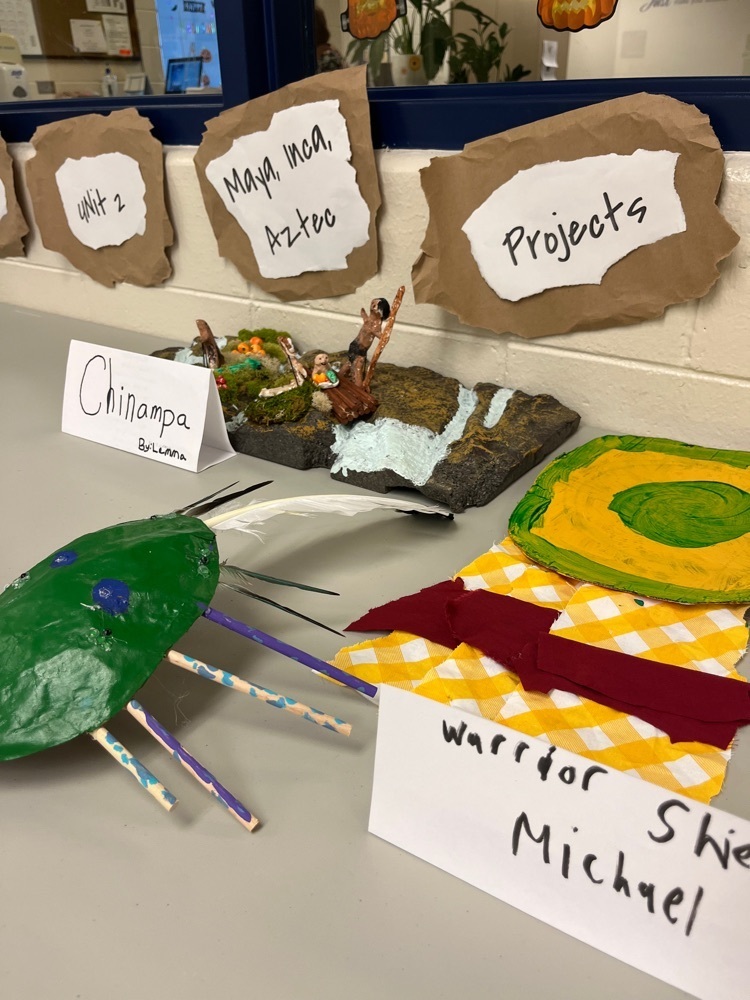 Are you a River Ridge grad who has served (or is still serving) our country? We want to honor you for your service this coming Veterans Day. Please take a moment to fill out our survey linked below. We'd also love a picture of you from your service days. Those can be emailed to:
jlaity@riverridge210.org
- thank you for helping us honor you and thank you for your service.
https://forms.gle/WuwP1SykcE8UDsoT9

2021-2022 Yearbooks are here! If you pre-ordered a yearbook, you can pick it up in your school's office. The yearbook company had some printing mistakes, so we do apologize for the delay in remedying that situation. If you did not pre-order, we will have limited copies available for $40. See Mrs. Laity with your payment to get a copy BEFORE November 1. First come, first served while supplies last.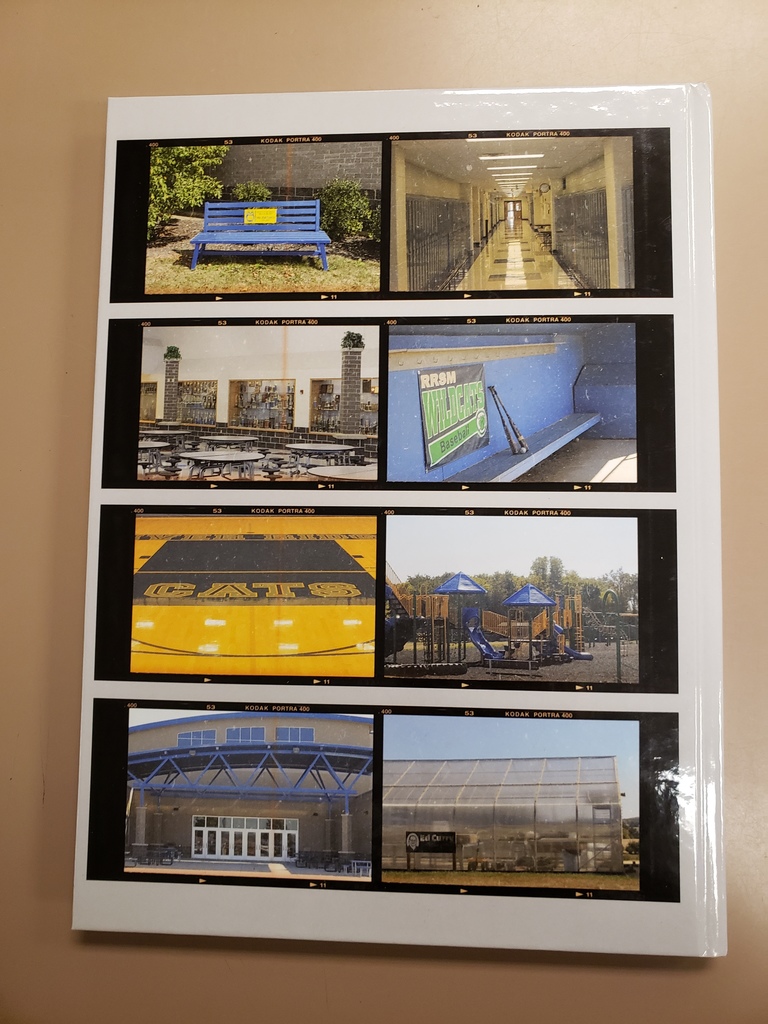 Come out tonight as we honor our senior volleyball athletes as they take on West Carroll. The JV competition starts at 6pm with the honorees announced between games.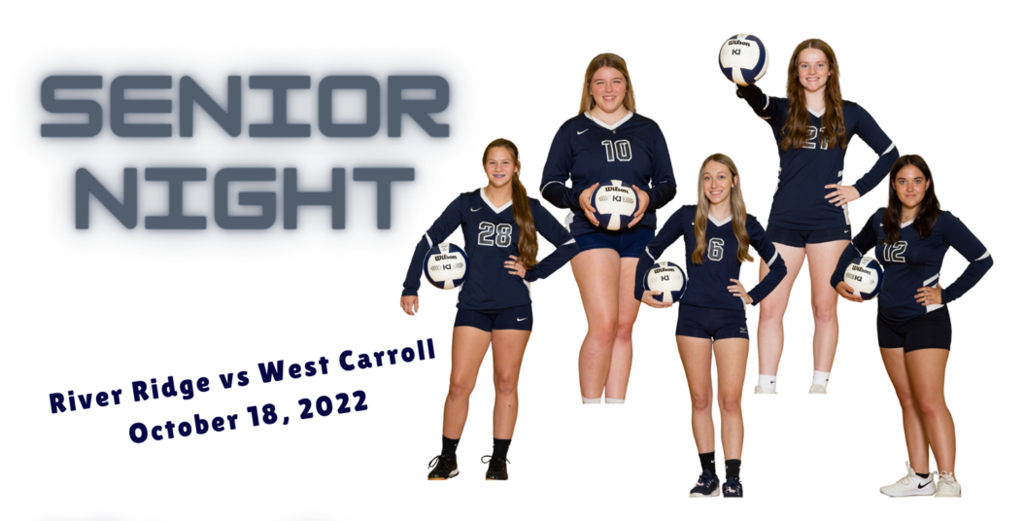 Congratulations to Katie Cobine and Nick Cobine for being selected to participate in the 2022 ILMEA District 8 Honors Band on November 19th in Dekalb! Both students had to prepare and record an audition, and were selected to be in the band! Way to go!

Do you recognize any of this clothing? This is the Lost and Found table right outside of the elementary office. If you see a piece of clothing that belongs to your child, give us a call (815-858-9005) and we will get it back to them. Parents, if you write your child's last name on an inside tag, we'll know where it belongs and can easily return the clothes.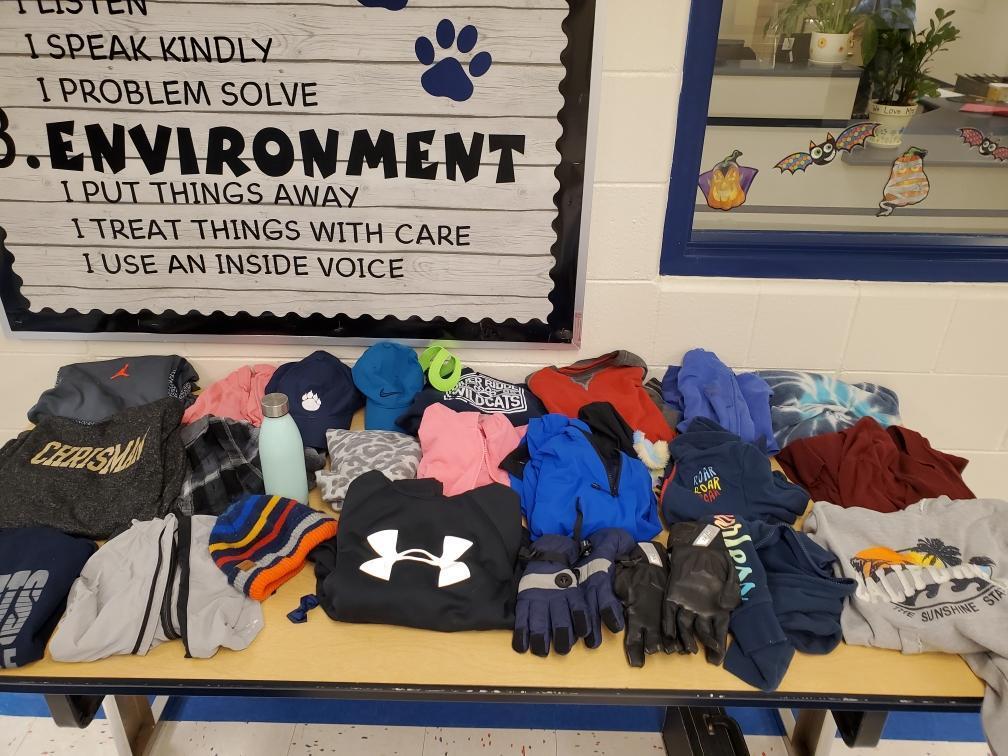 The Junior class went to the University of Wisconsin Platteville for a college fair and tour today. Ask your student about what colleges they collected information from.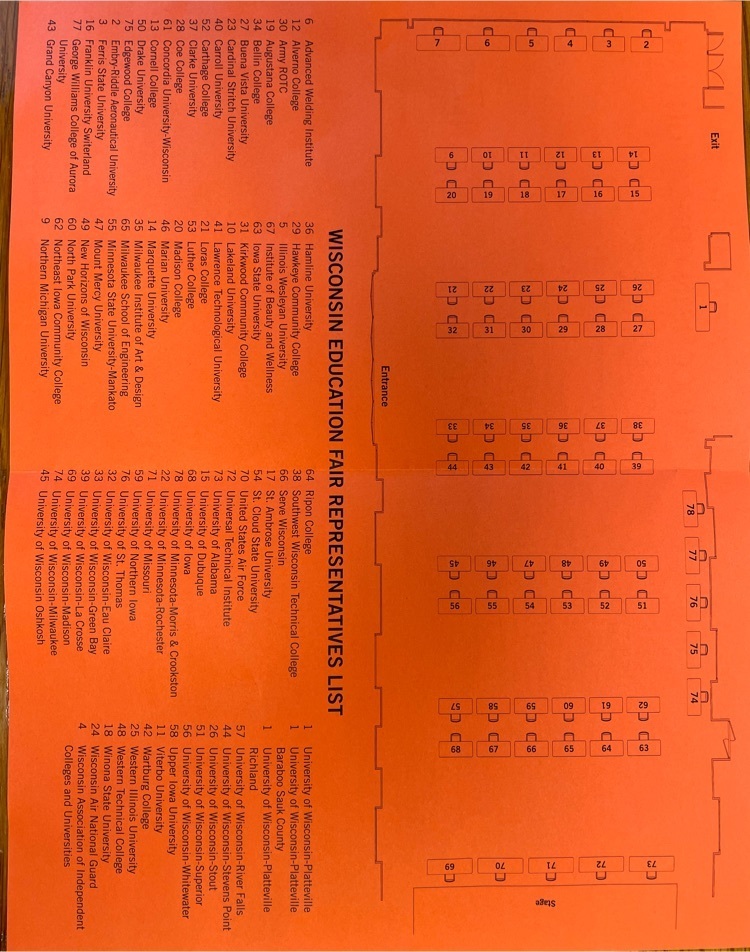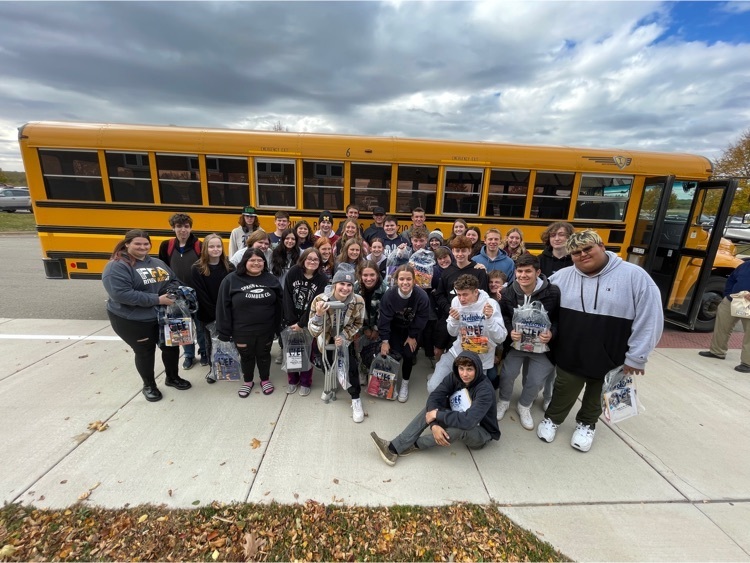 The NUIC Cross Country Championship was Saturday. The girls won the meet and were the conference champions! Avery Engle and Arianna Pedrin were all conference! Avery Finished 1st, and Arianna finished second. The boys finished third overall. Arthur Horn and Devin Bradt were all conference. Arthur finished 5th and Devin finished 7th. Regionals are next week at Winnebago!