Sawyer Fry, Cora Boop and Arianna Bird competed for the River Ridge FFA Chapter today at the World Dairy Expo. They judged four classes of live cattle. Results will be released on Expo website tomorrow!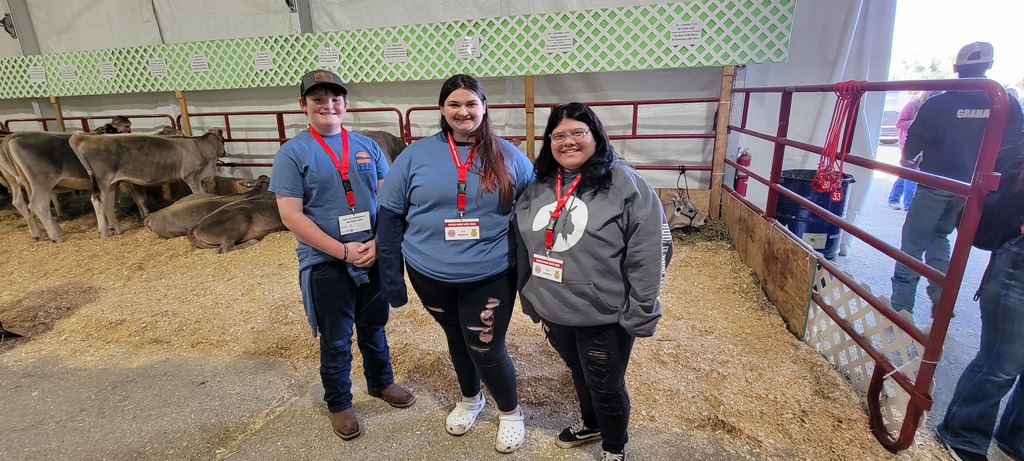 The Varsity River Ridge Academic team competed last Saturday in the Bergstrom Stateline Quiz Bowl Tournament in Rockford! In addition to competing during a live taping, players also had a chance to see the behind the scenes workings of a television broadcast.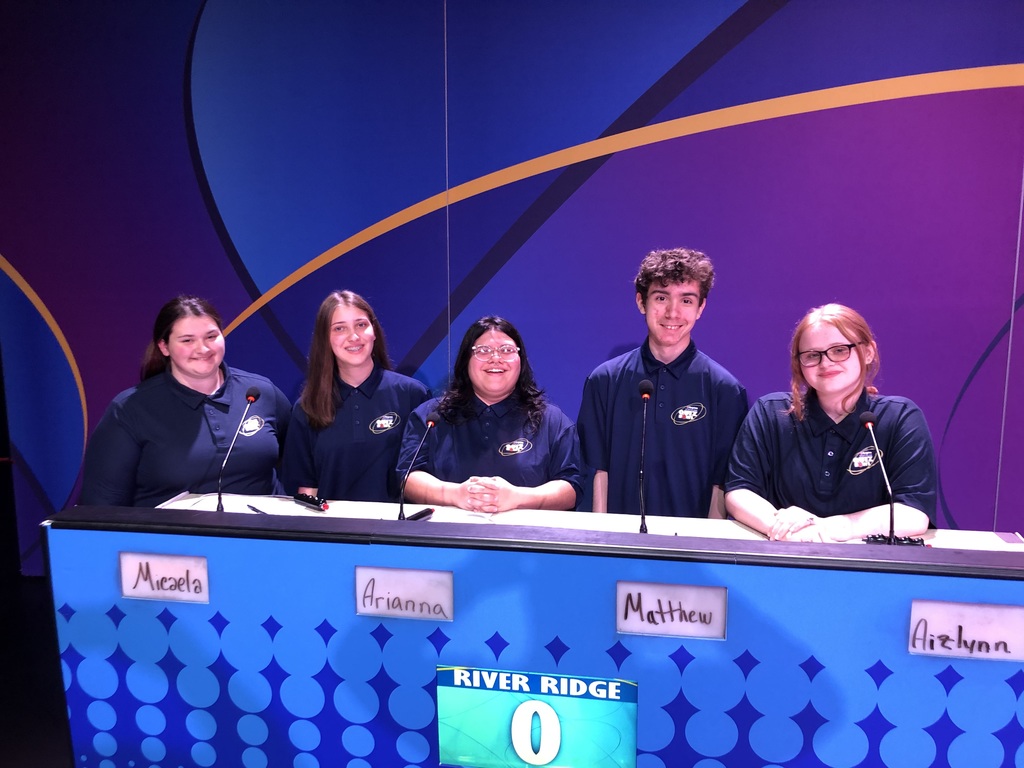 As the fall sports seasons wind down we will be recognizing our senior athletes on these dates...... October 12 - Golf and Cross Country (at volleyball game) October 14 - Football October 18 - Volleyball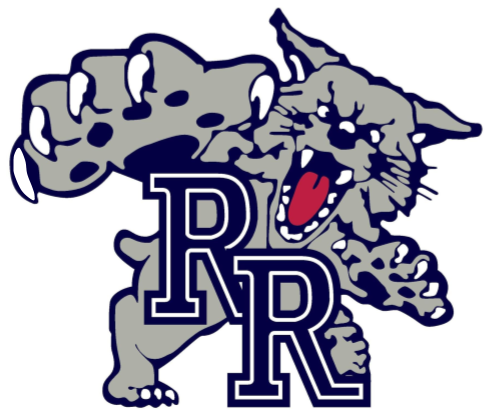 Congratulations to the RRSM boys and girls golfers on a great season…A big congratulations to Thomas Hereau on advancing to the state tournament this weekend… Good luck Thomas!!
Students in the Ag Mechanics class are putting the finishing touches on their flags! These wooden flags will be for sale at the Craft Fair this weekend at the FFA booth. We will have a limited number of them for sale along with plant hangers, clipboards and large wooden trees.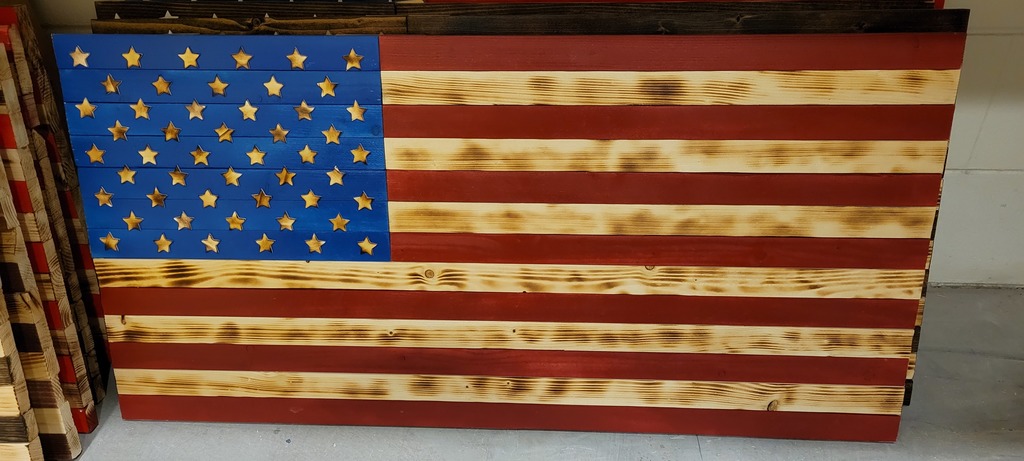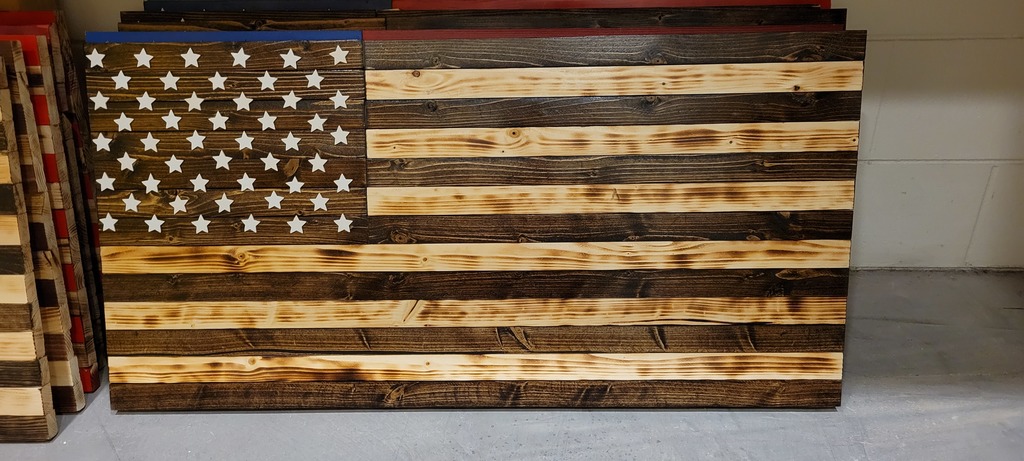 Thank you to Carol Berndt for this wonderful donation of this Olds Ambassador Trombone! We appreciate it greatly and will put it to good use!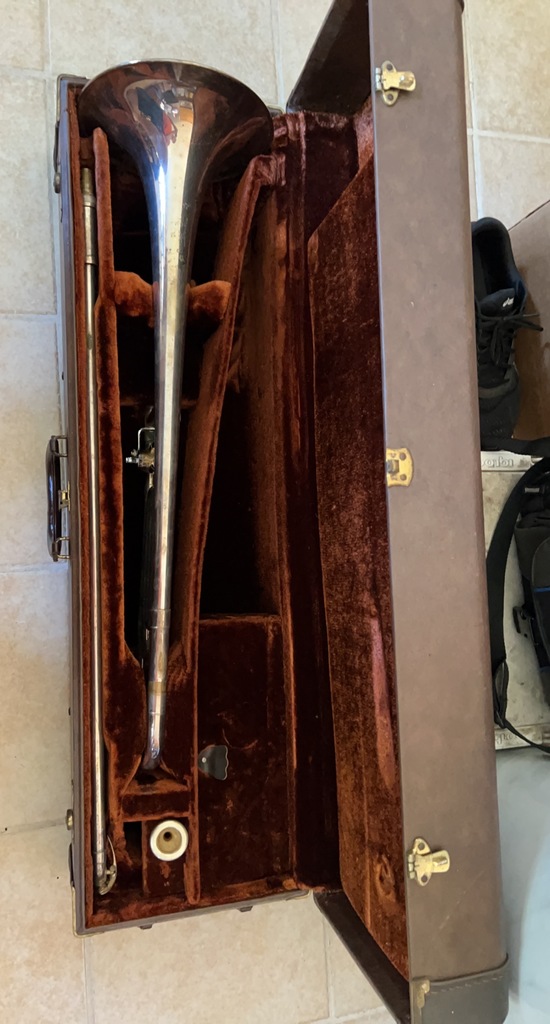 Ladies and Gentleman, your 2022-2023 Marching Wildcats!!!!!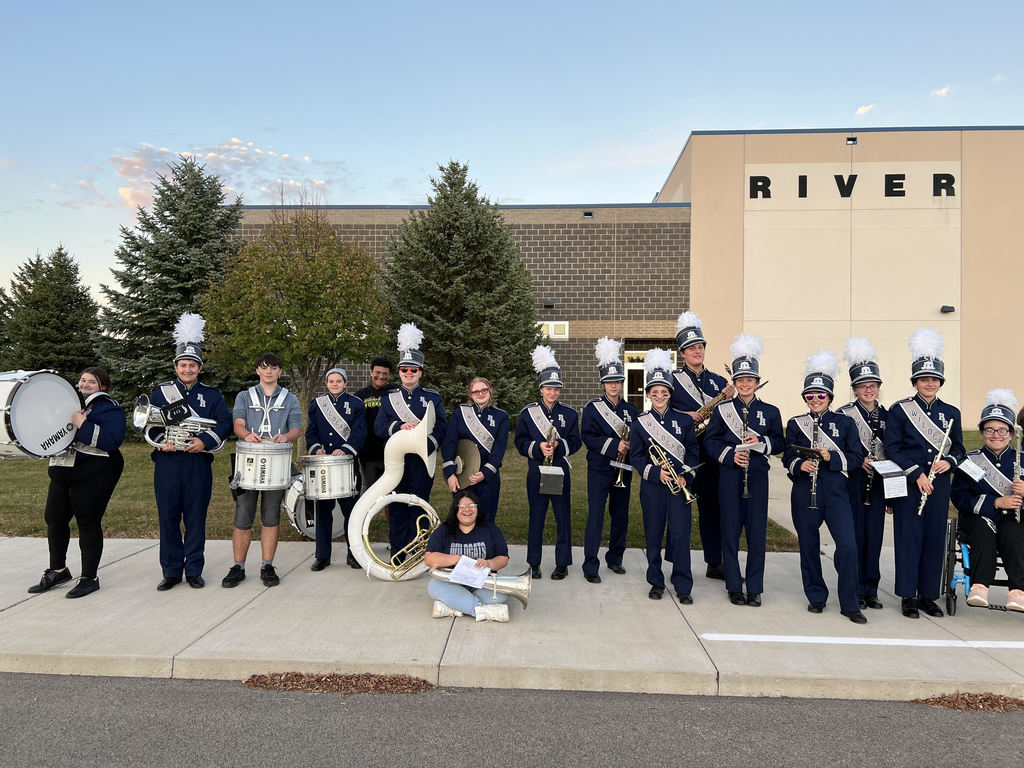 HOCO 2022-23 is officially in the books and with a theme of "This or That" HOCO 2022-23 was definitely THAT and even more!! A HUGE THANK YOU to the student council advisors (Mrs. Mensendike, Mr. Dickerson, Mrs. Miles and Ms. Stewart) on their coordination efforts for the entire week. Some of the highlights from the week: *Your King and Queen were Jack Ketelsen and Sophie Buck *A football comeback for the ages RR 50 Alden Hebron 44 *A student section that broke noise level records at the game complete with an "ESPN" broadcast from the stands *Juniors were your 22-23 HOCO Week winners *An injury free Powder Puff session *A wonderful pep rally on Wednesday night These are just some of the highlights from a great week. Thank you to all of the students who made the week great. You SPIRIT was on full display!!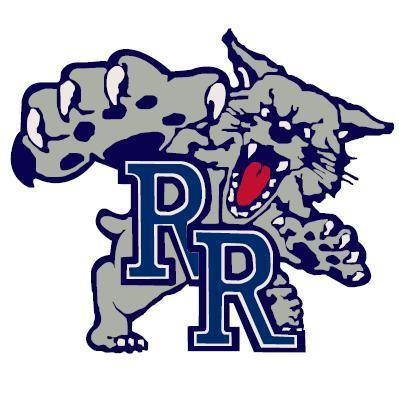 Congratulations to the Juniors, Class of 2024, on their HOMECOMING WEEK WIN!!!!

Are you ready to be spooked? Don't forget the annual Haunted Hayride fundraiser is just around the corner! Sponsored by the RREA all proceeds go towards scholarships. Hope to see you!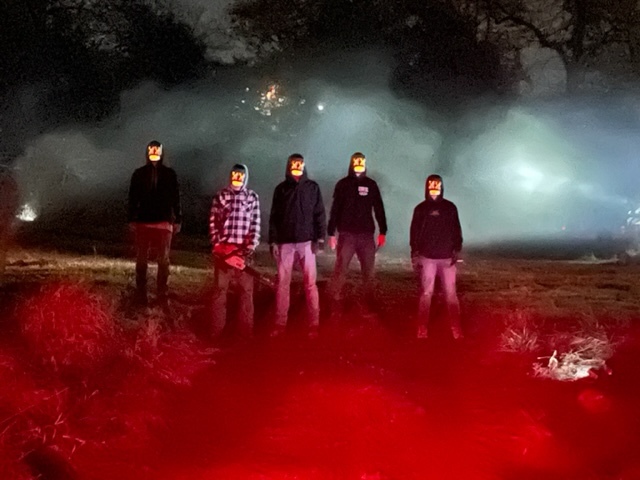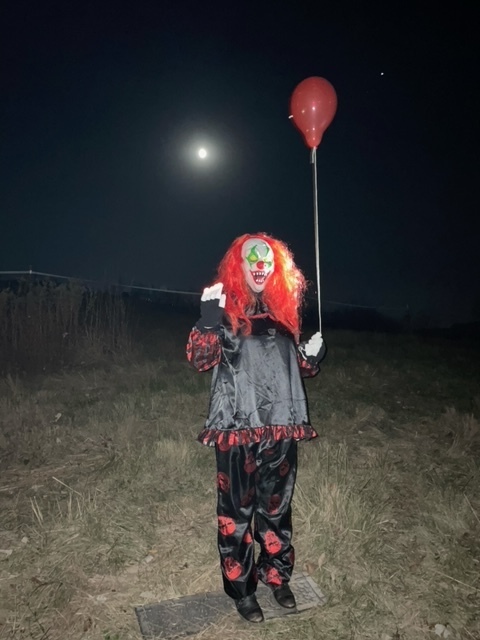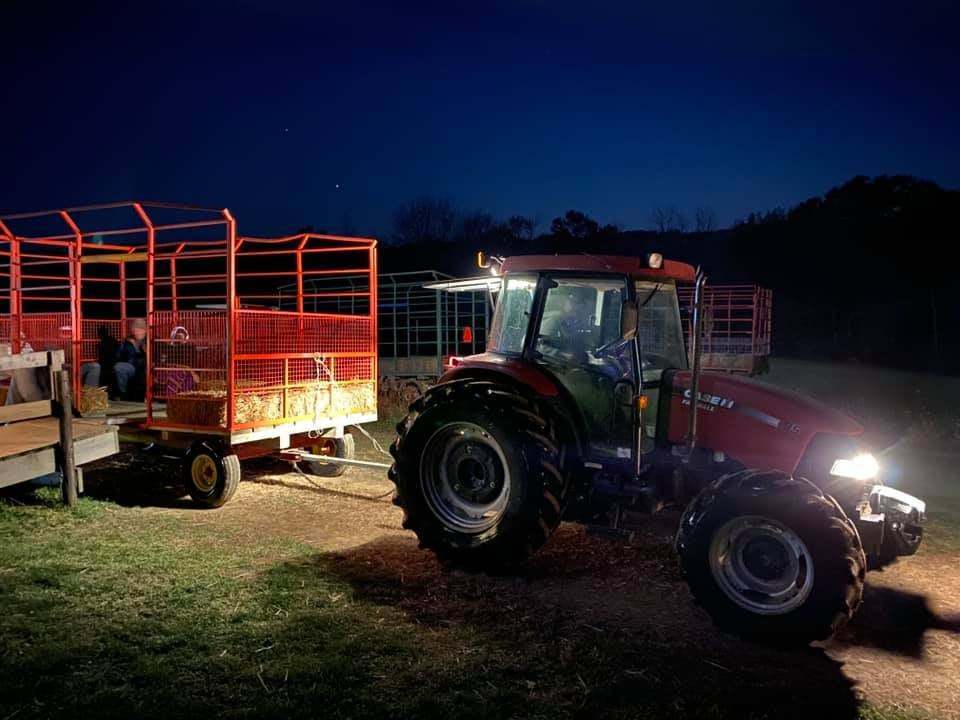 Our Elementary Lost and Found table is getting full. Parents if you recognize anything please call the school and we will get it back to your student.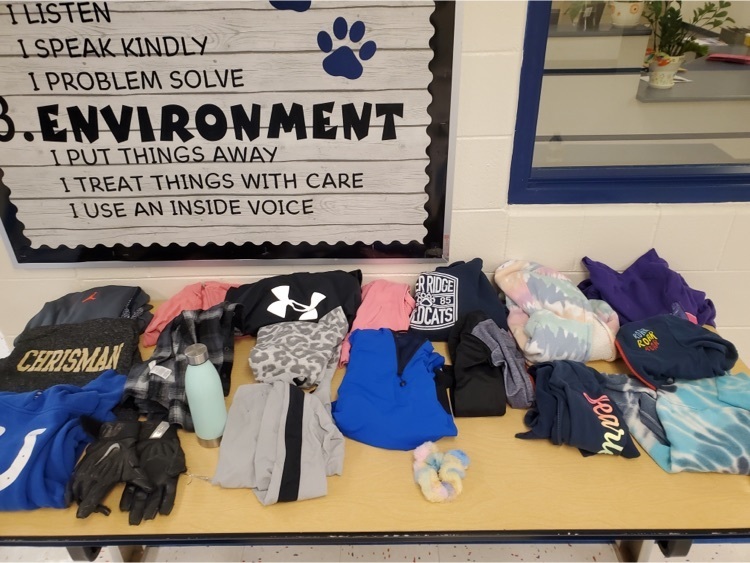 The business class has finished processing all of the sports button/magnet orders. We had 29 athletes order and made a total of 88 buttons and 53 magnets over the last 4 days. Great Work Cats! If you placed an order, be sure to stop and pick it up from Mrs. Laity.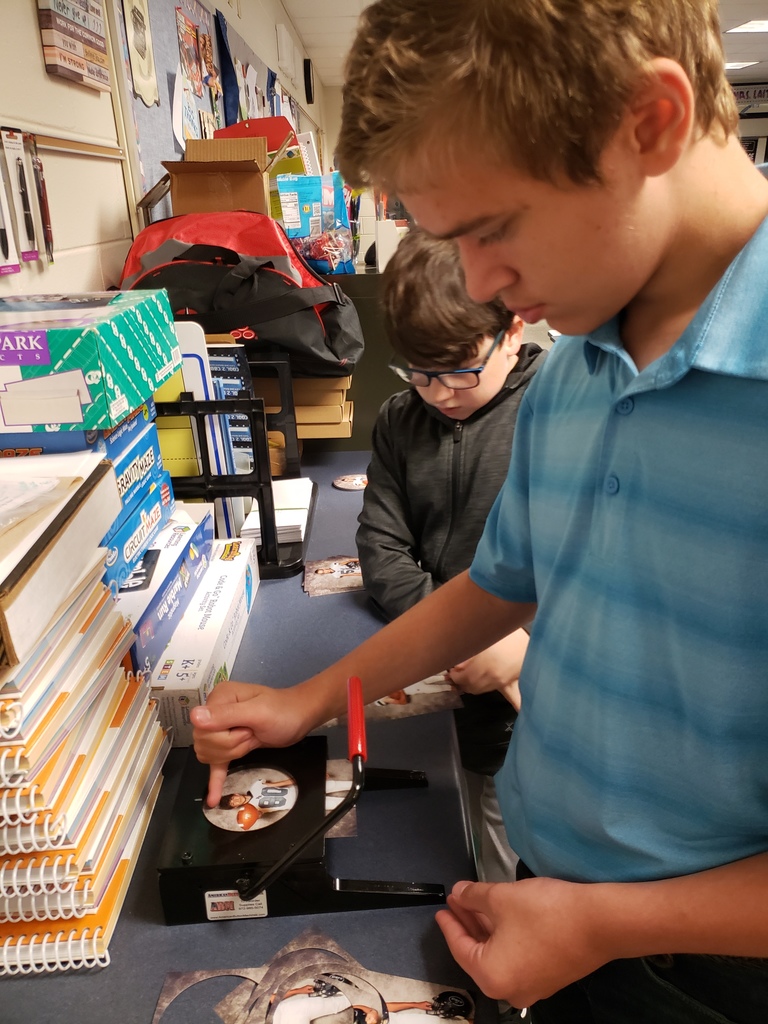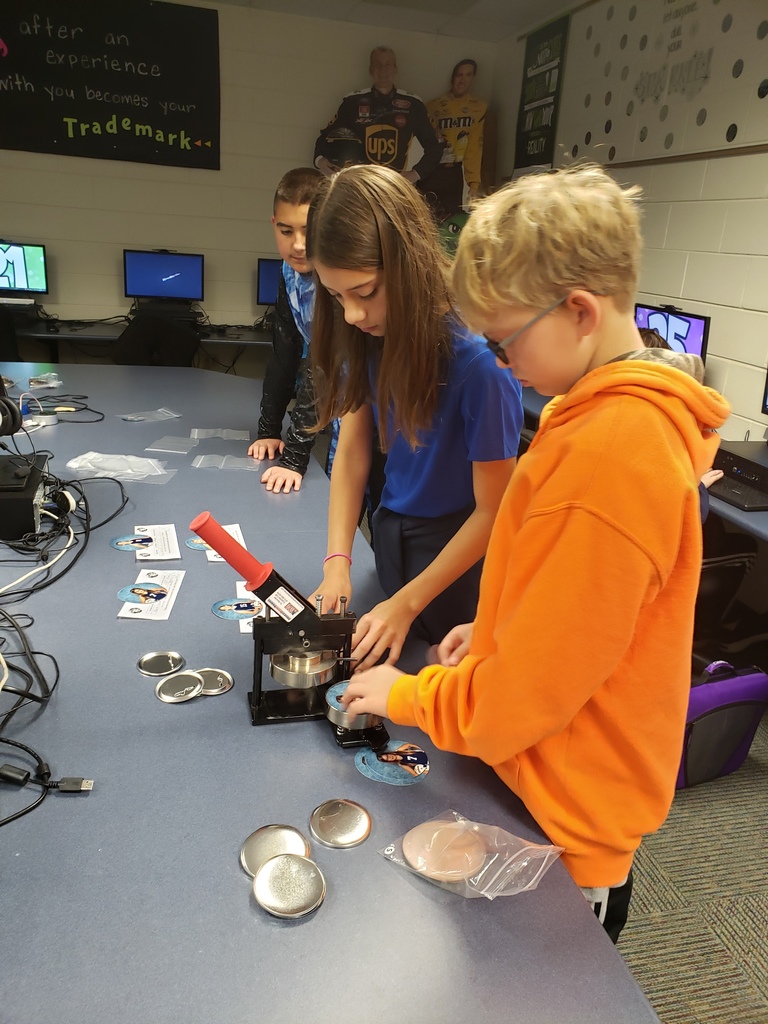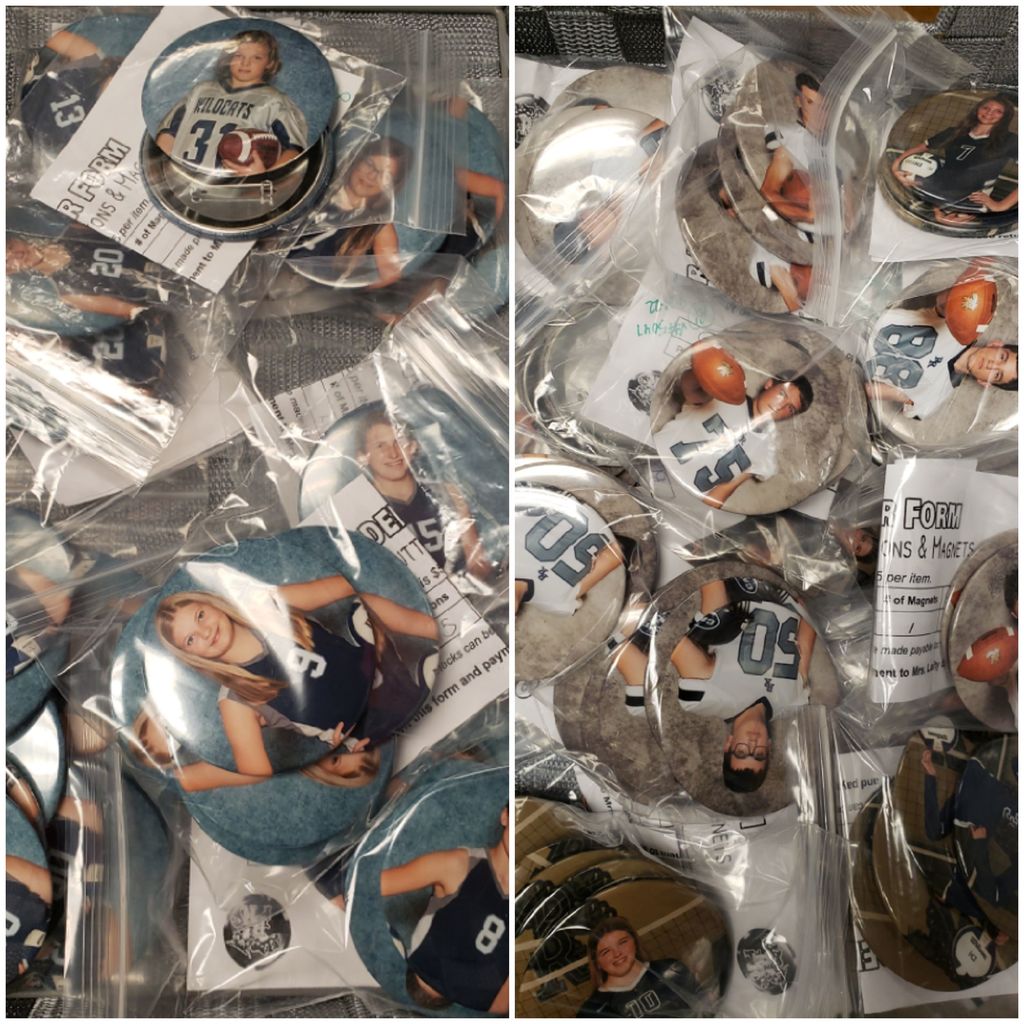 Thanks to the Diestelmeier's and Dittmar Farms the Advanced Foods class learned how to can tomatoes, salsa, green beans, and apple pie filling. And froze apples, zucchini, and jalapeños for poppers.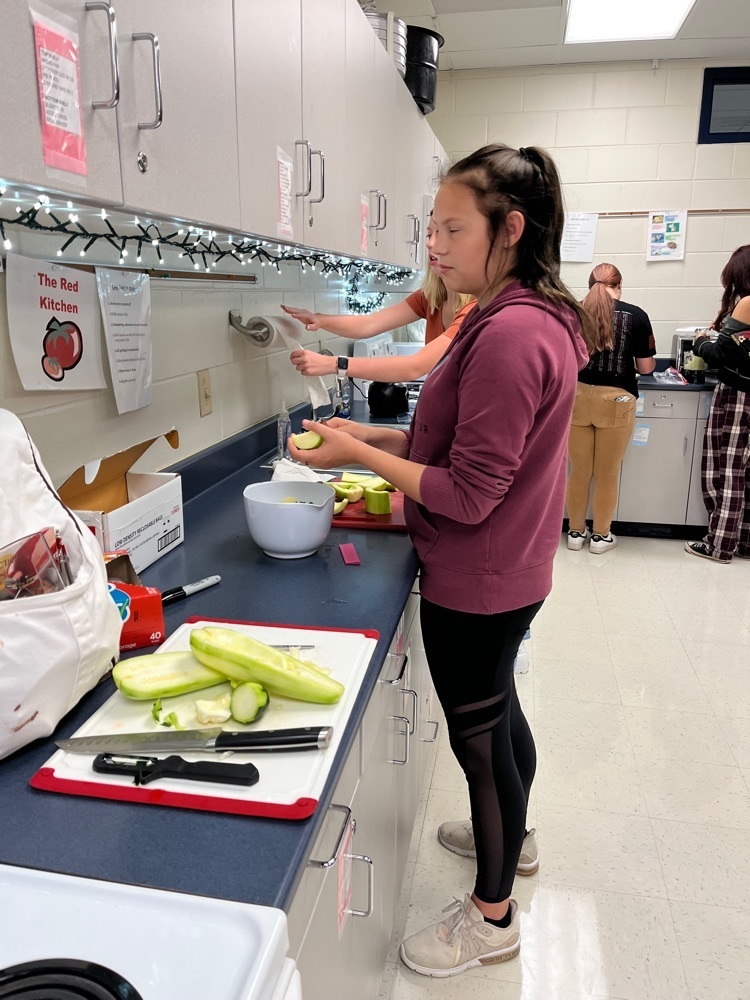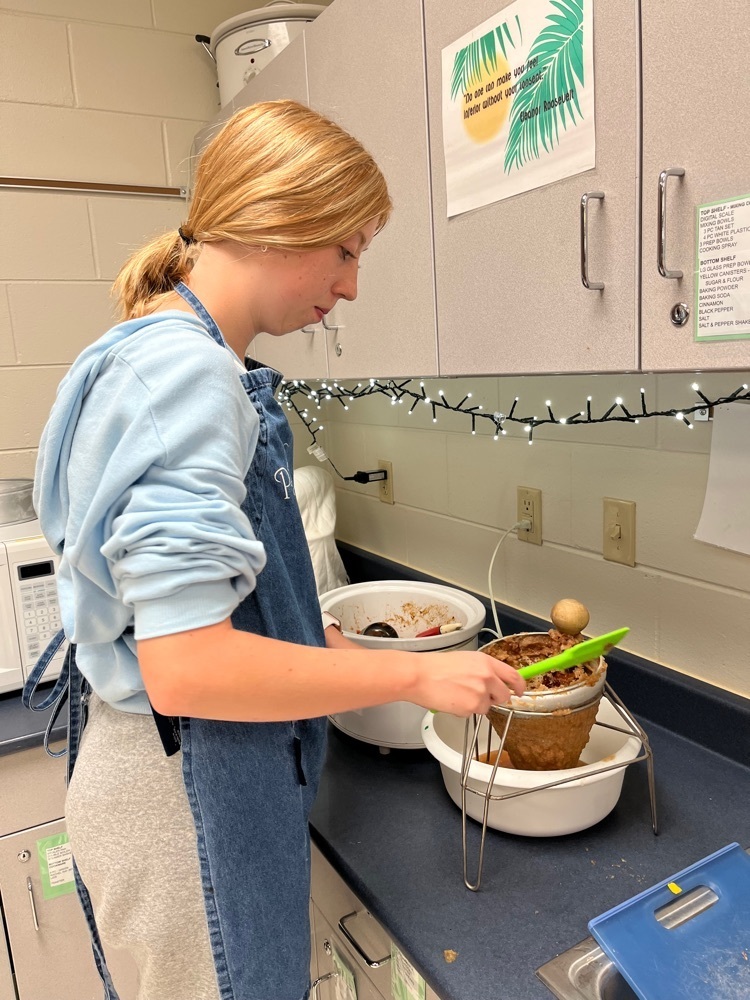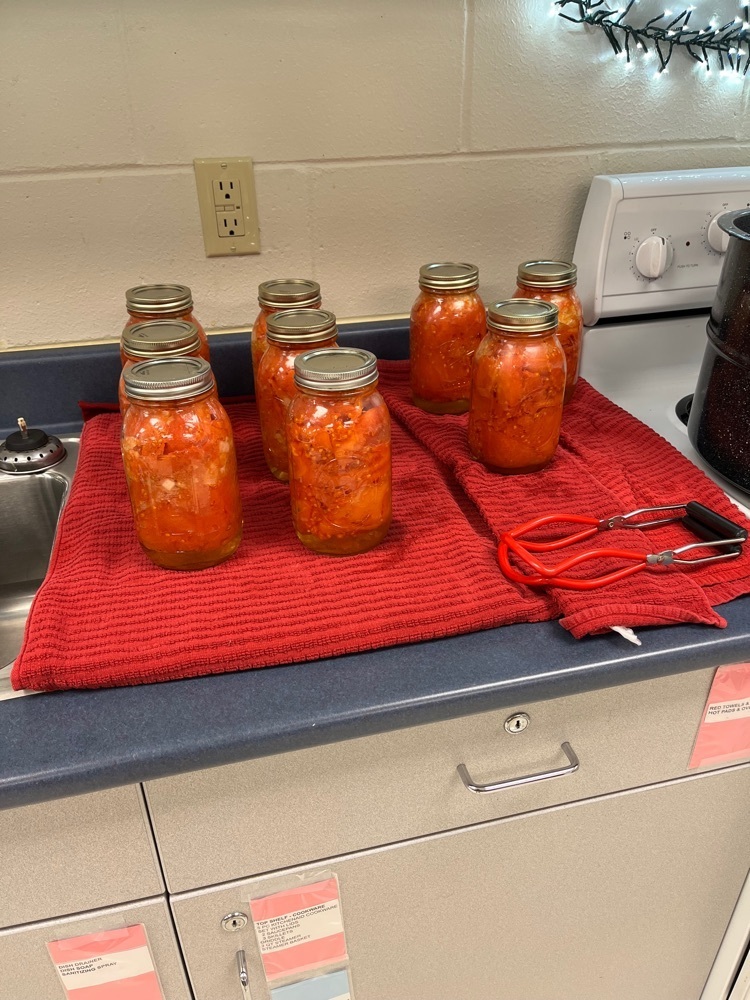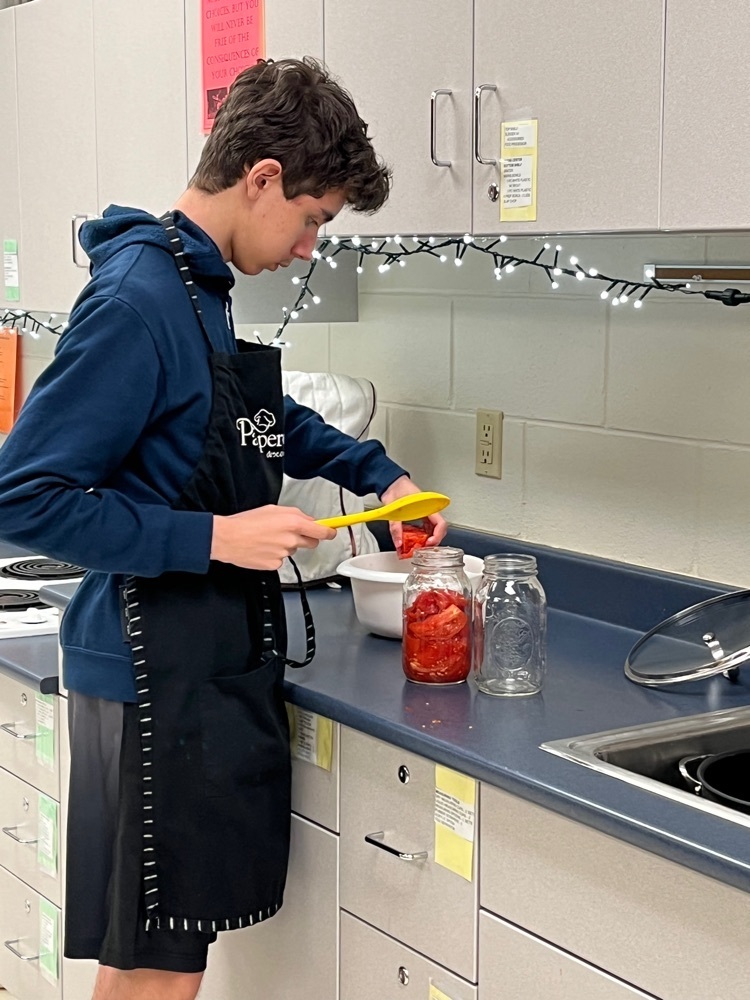 Congrats to RRSM girls golfers Celia Turner and Sarah Winter for qualifying for the sectionals today….WAY TO GO!!!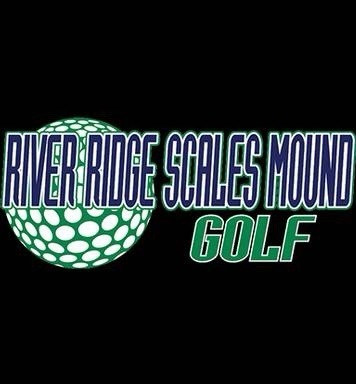 Take a look at the completed "This or That" trophy case posters for Homecoming Week. Which is your favorite?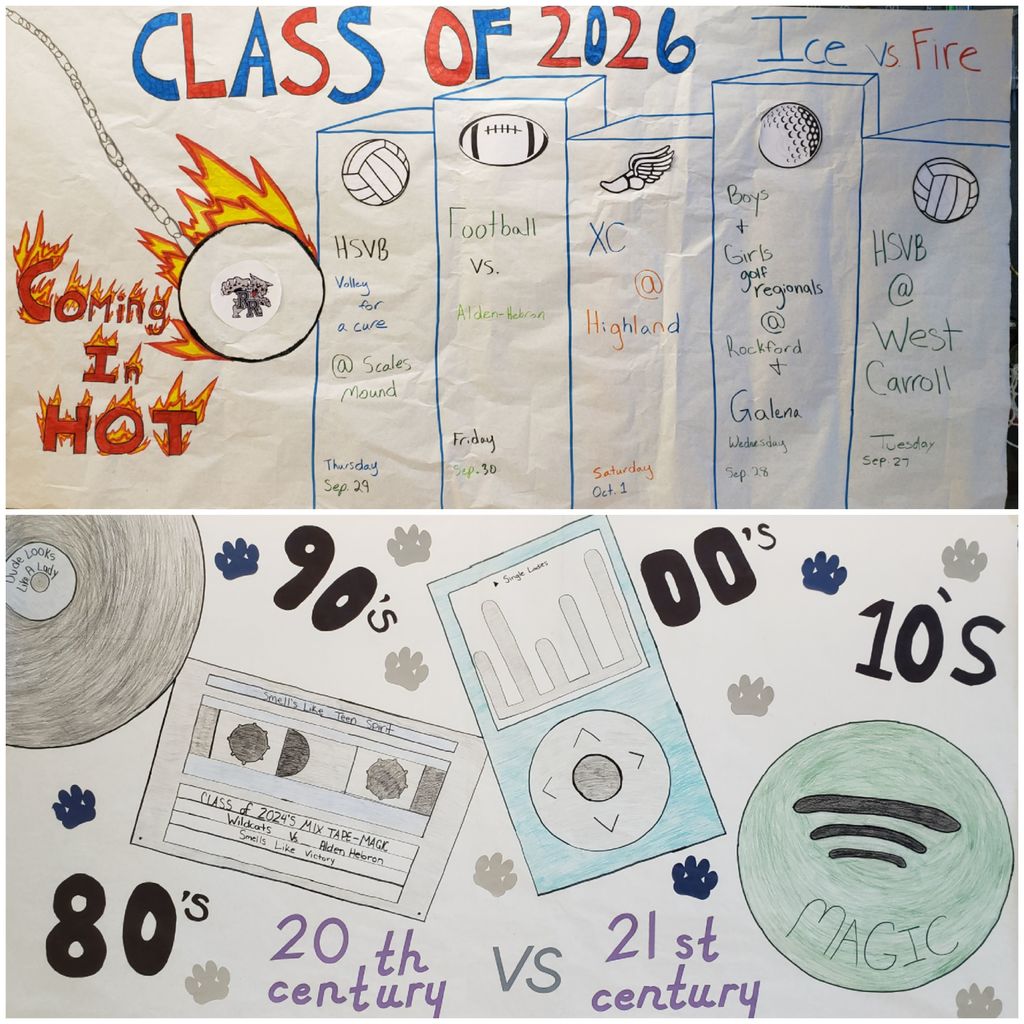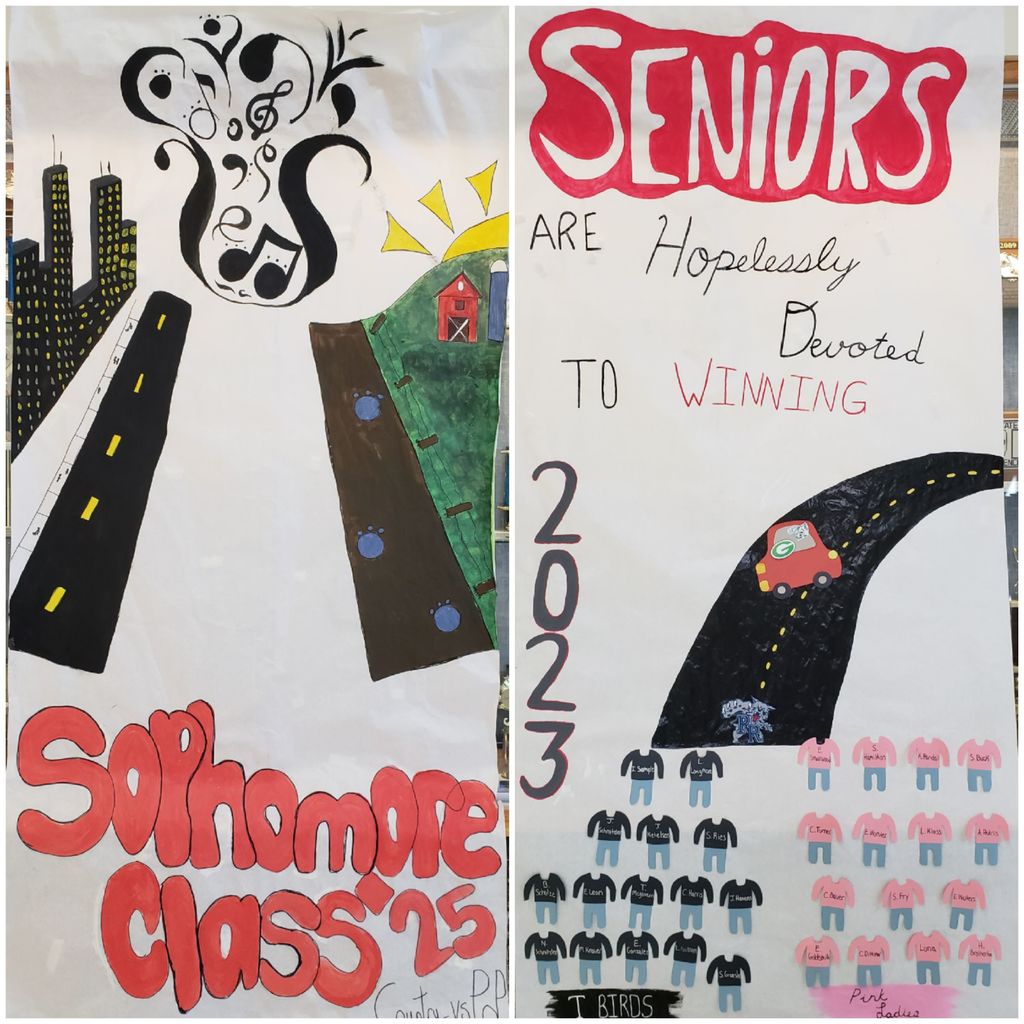 Way to go!!!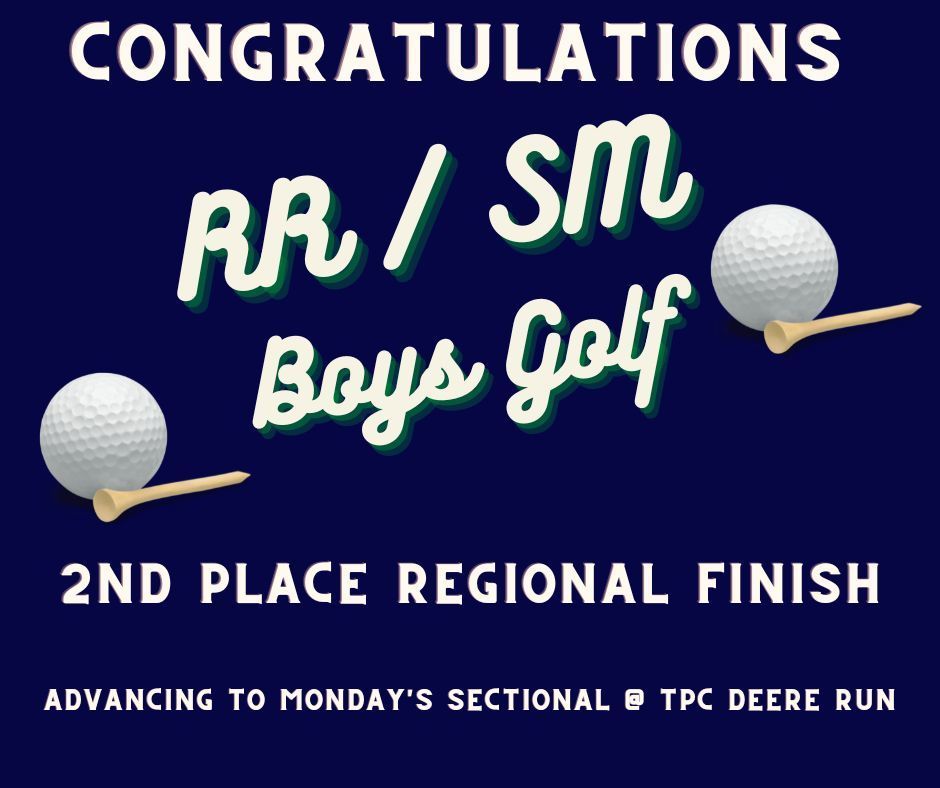 Don't miss Volley for a Cure tonight in Scales Mound!!!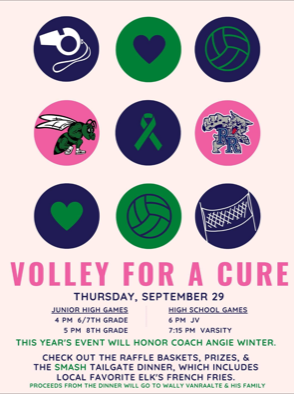 Members of this year's FFA "Greenhand" class, i.e. freshmen, traveled to Highland to participate in the Greenhand Conference. Upperclassmen led one of the breakout sessions on quiz bowl and served as group leaders to the 200 students from section one that attended.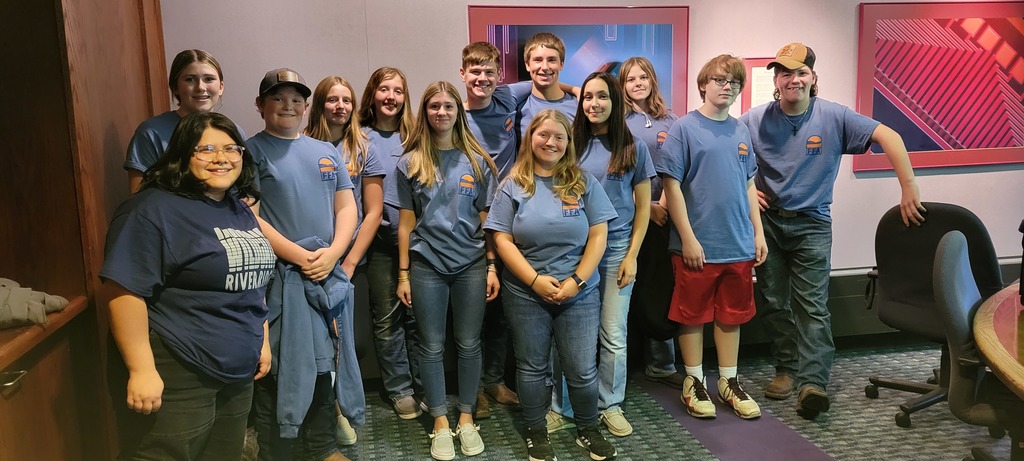 Third grade has moved on to the Animal Classification unit in Amplify. Along with their non-fiction readings about animals, third graders have been doing some interesting activities about frogs including playing a poison dart frog game, completing a frog fact scavenger hunt and making a graffiti wall of facts we know and what we want to know about frogs. Ribbit! Ribbit!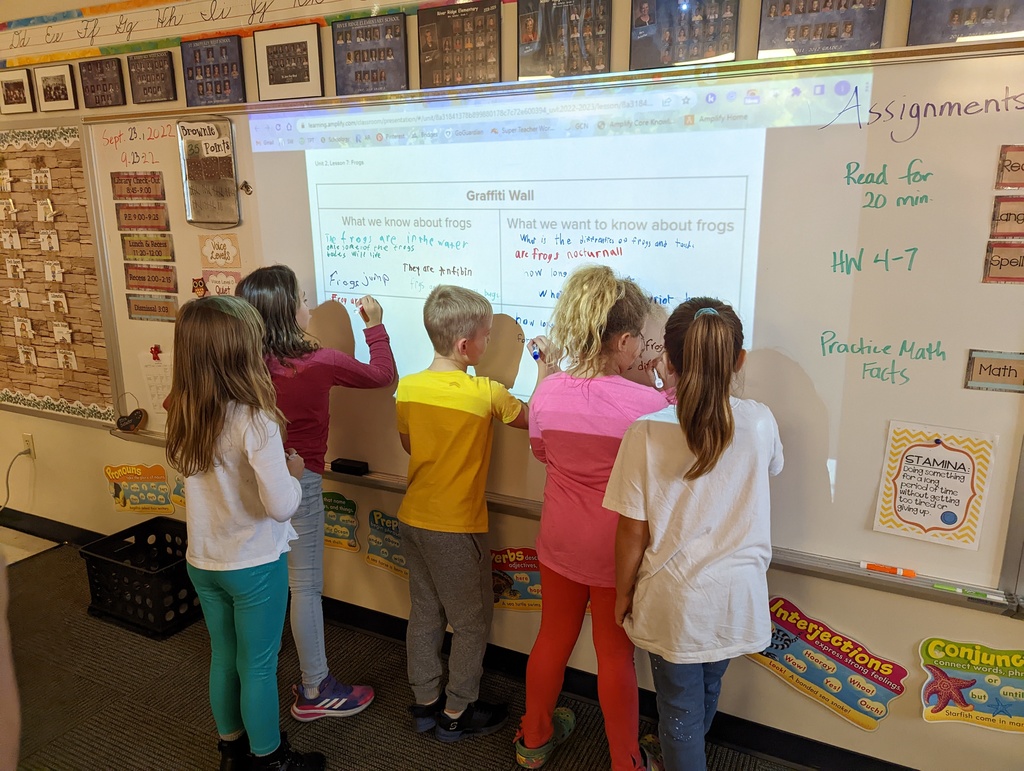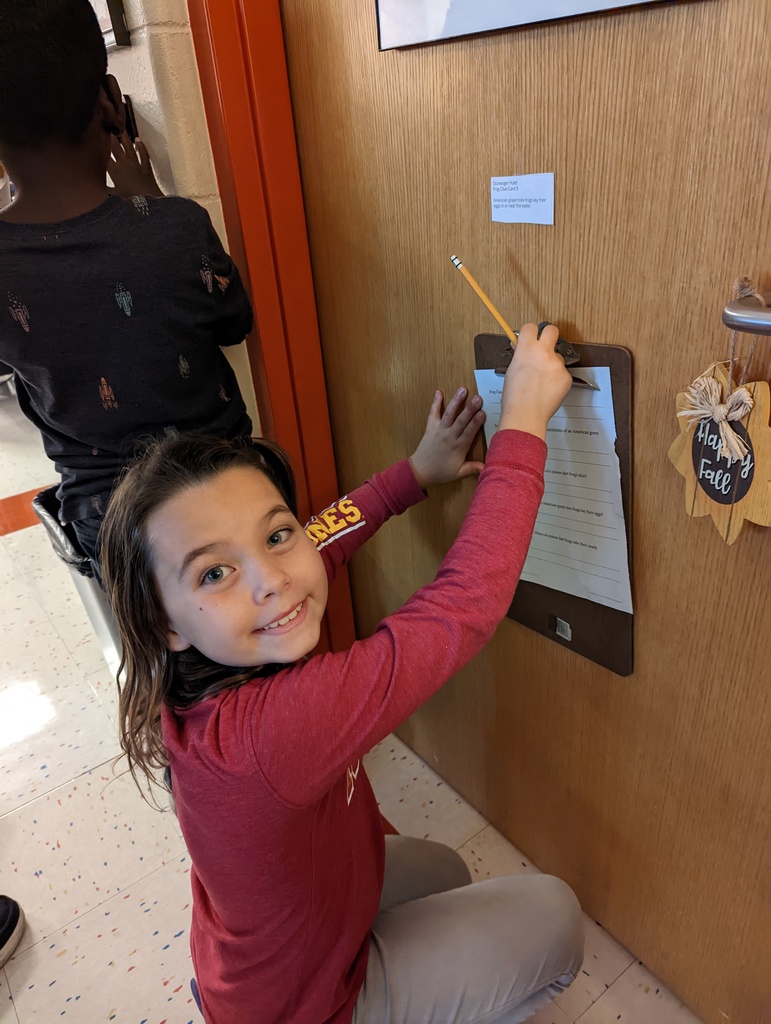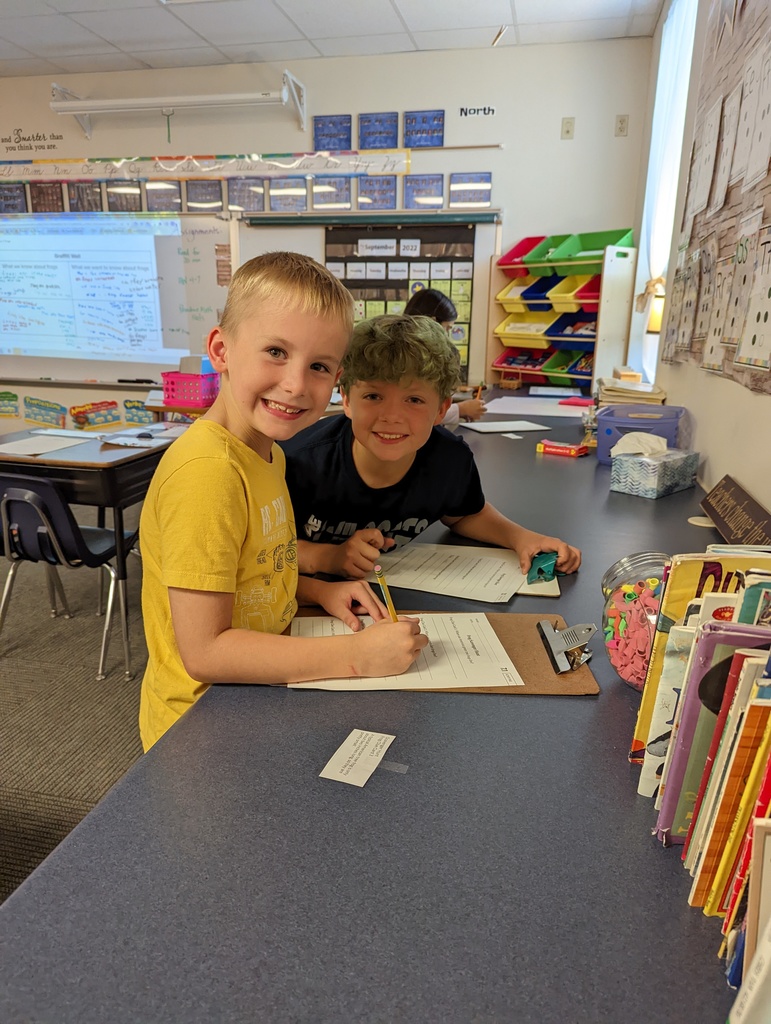 Mr. Downs replicas