Santa Store orders are due this Wednesday for preschool - 5th grade students. If you have misplaced your order form, please email:
jlaity@riverridge210.org
for another copy.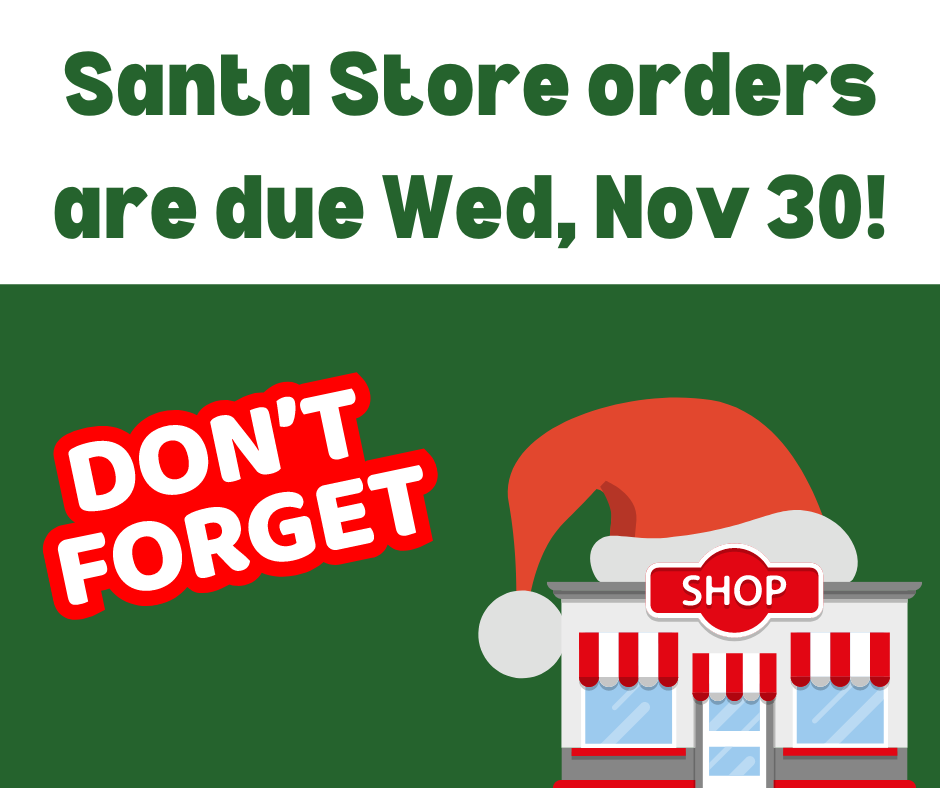 Thank you to everyone who donated to the FFA Food Drive this year! The 2nd graders won the elementary class competition by donating a total of 175 items, just 7 more items than the 5th graders. Great job everyone!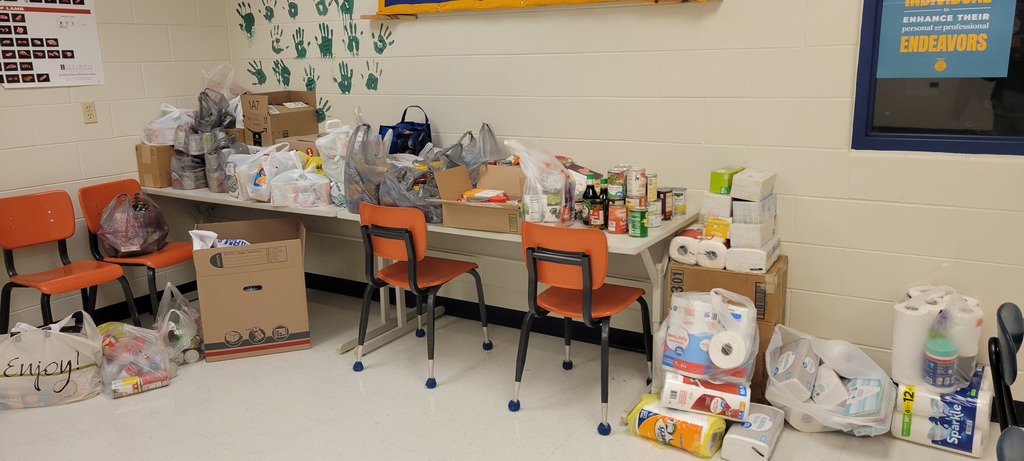 RIVER RIDGE BOYS BASKETBALL SCALES MOUND TOURNAMENT SCHEDULE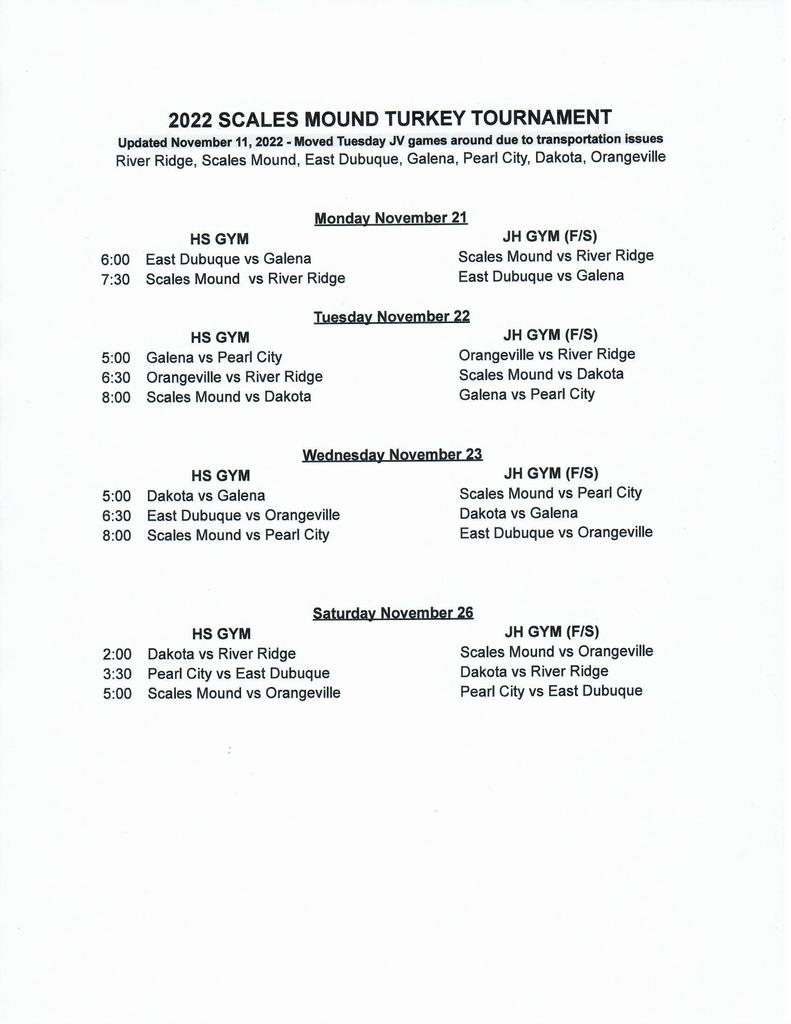 RRSM VARSITY GIRLS BASKETBALL DAKOTA TOURNAMENTT SCHEDULE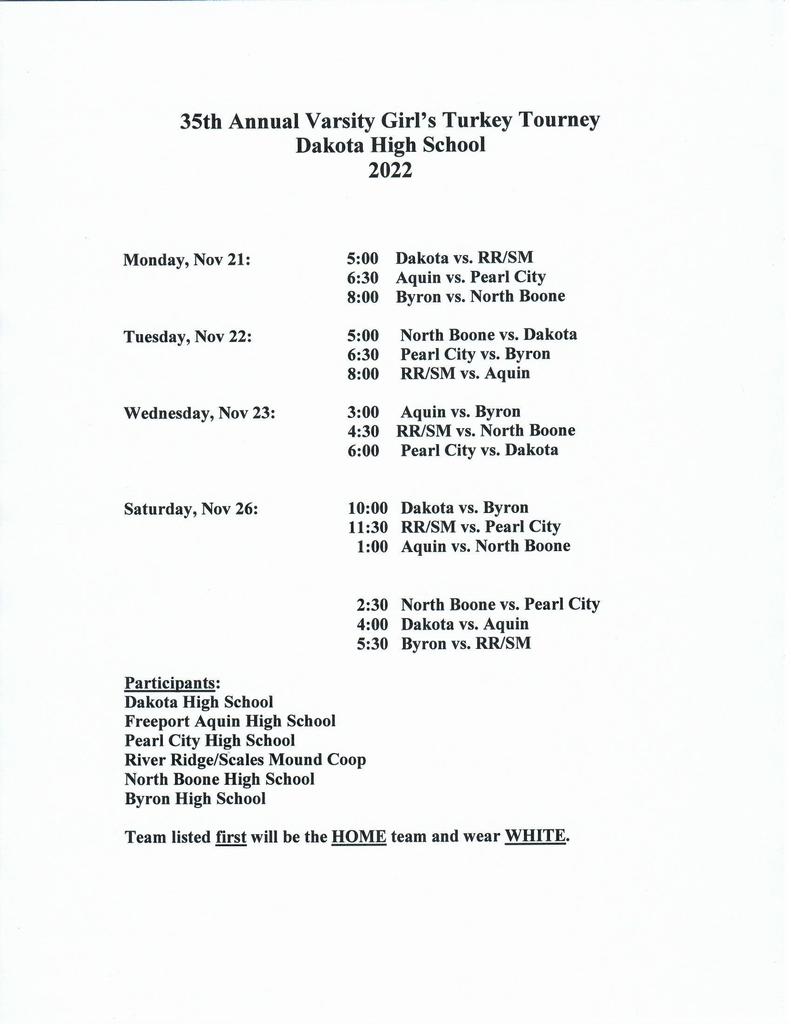 The ILMEA District 8 Band playing under the baton of Alex Kaminsky!! You'll find Katie Cobine in the first clarinet section!!!!!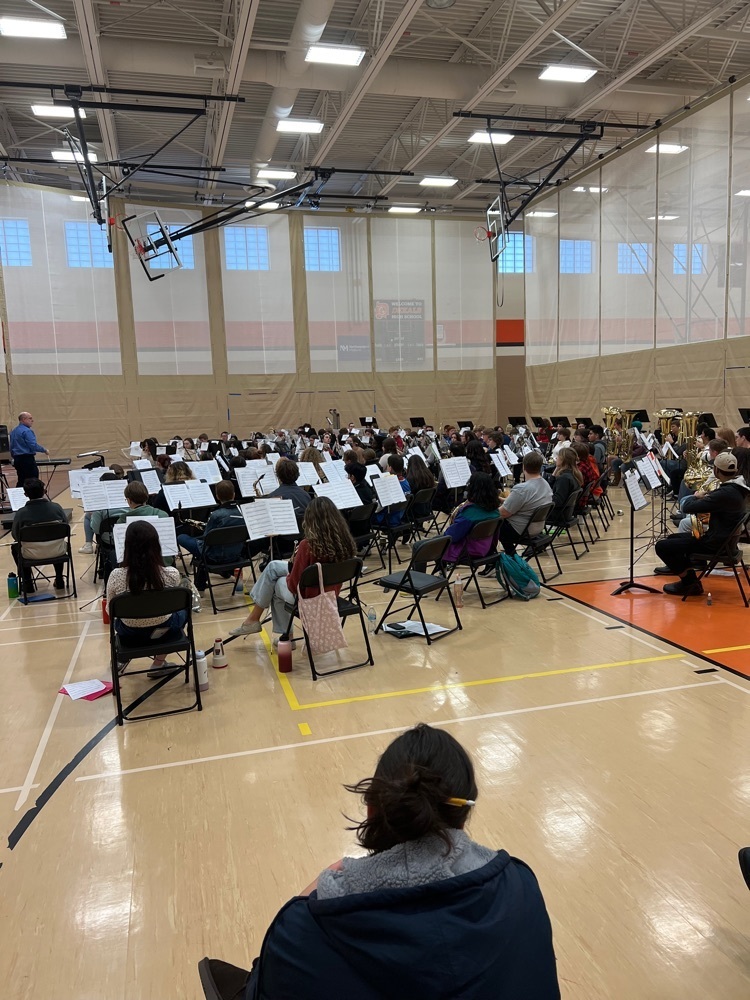 The ILMEA District 8 Junior Band is making some wonderful music with a concert at 4 PM! Our very own Nick Cobine is sitting section leader for the trombones!!! Great job Nick!!!

Mrs. Tippett's First Grade STEM Day!! Build a Turkey Truck to help him escape!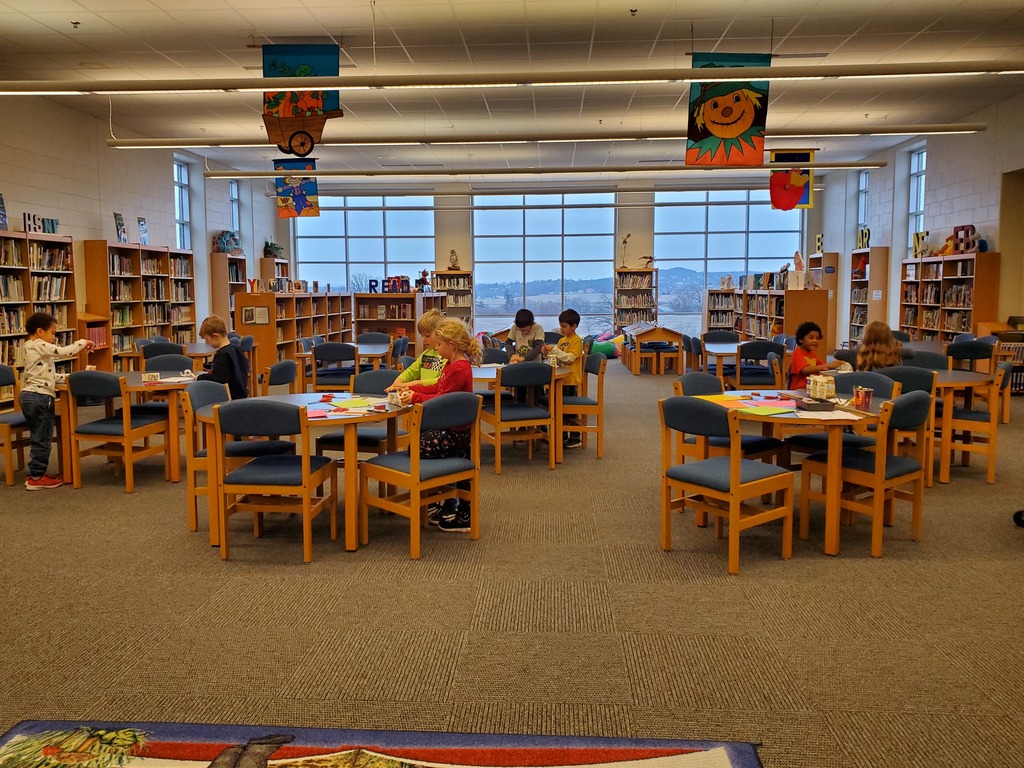 AFS/International Weekend was a huge success! We had 12 exchange students representing 10 different countries share presentations on Friday. Thank you to the local host families for hosting these students in your homes this weekend!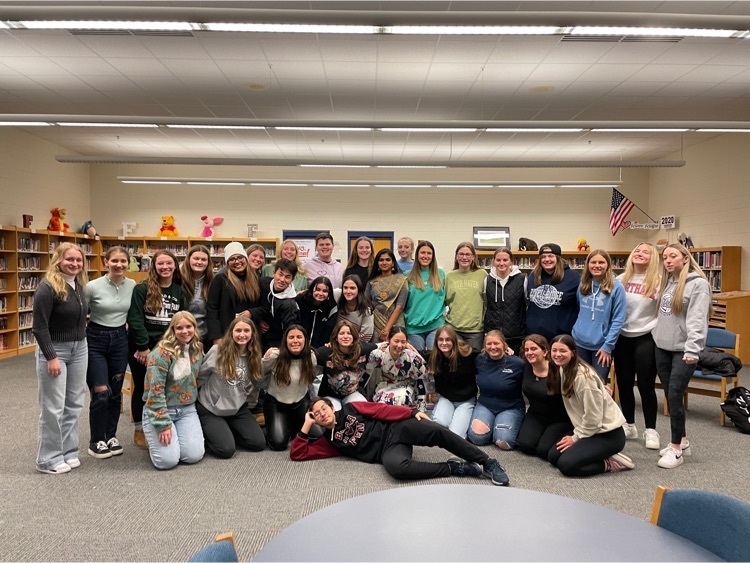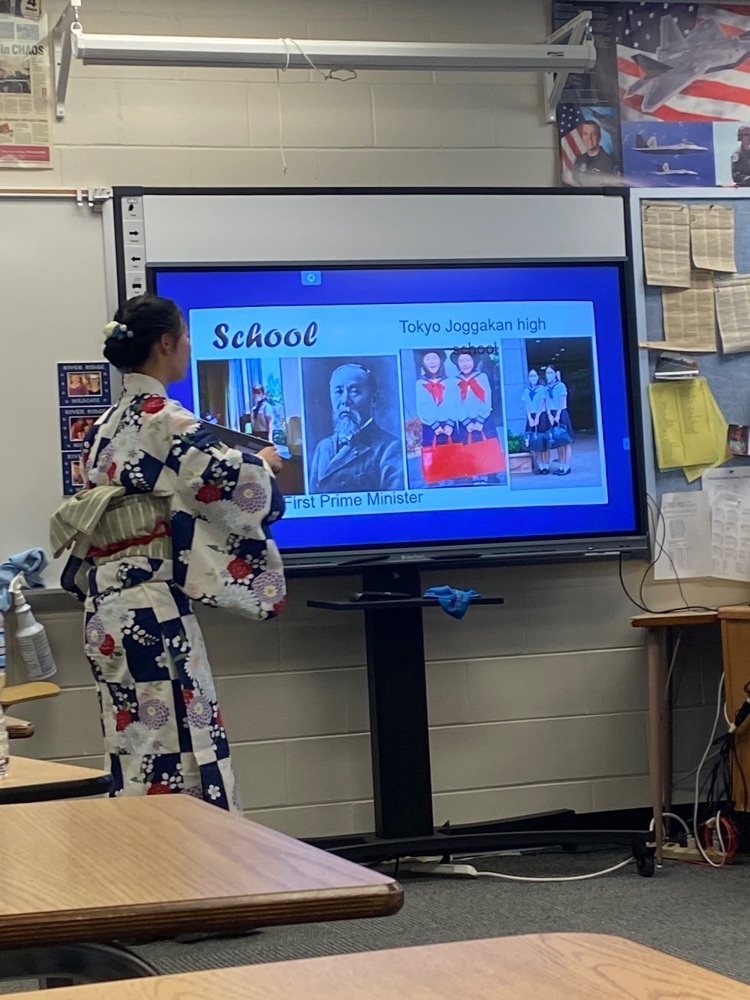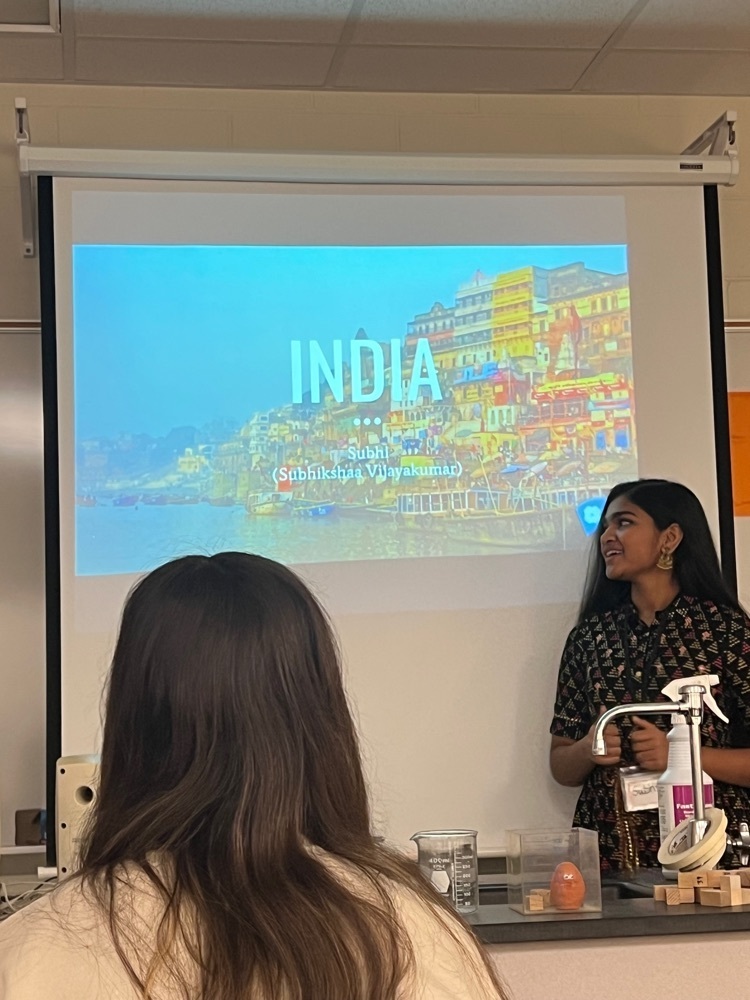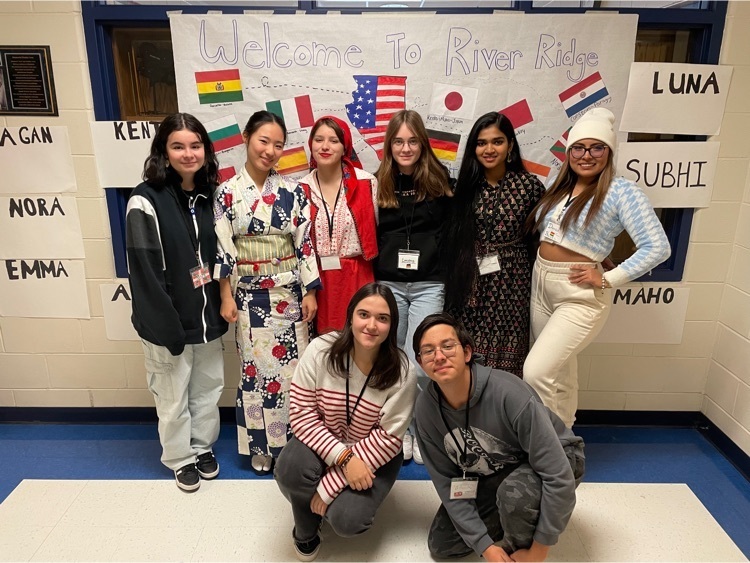 Don't forget to sign your K-5th Grade student up for the Parents Night Out in December! Registration forms are due back by December 2nd. If you have any questions or your child needs a new registration form, please contact Mrs. Winders at
ewinders@riverridge210.org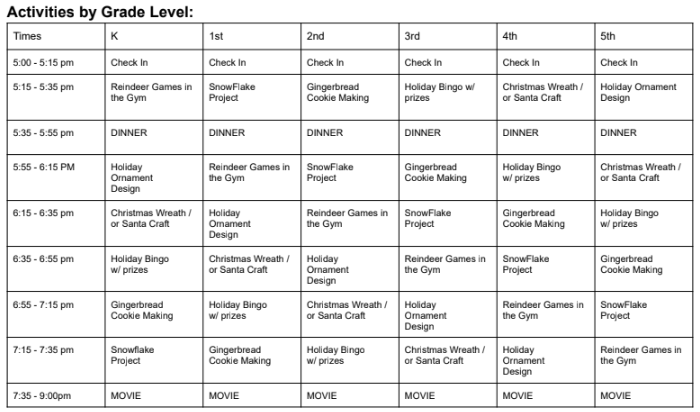 Congratulations to the Jr. High FFA Dairy Foods team on their win at the section contest! We had three Jr. High members place in the top 10! The HS team did a nice job in placing 6th out of 14 teams.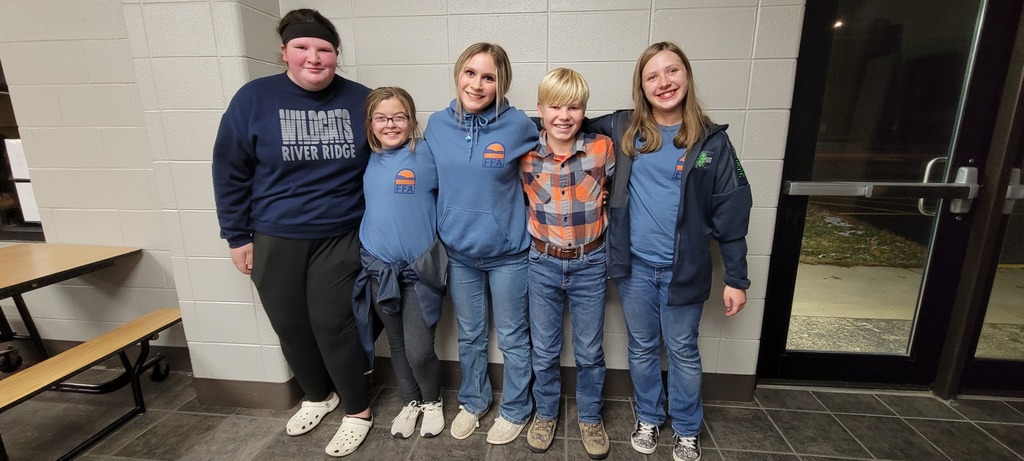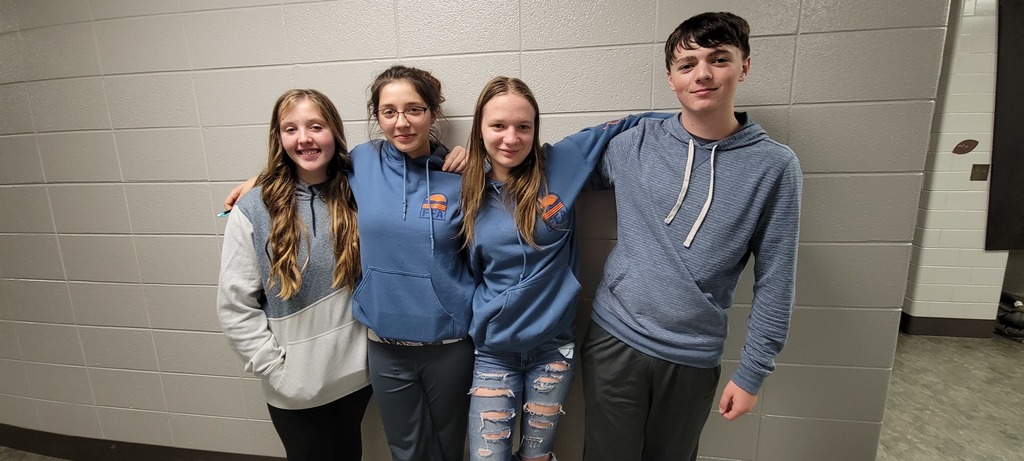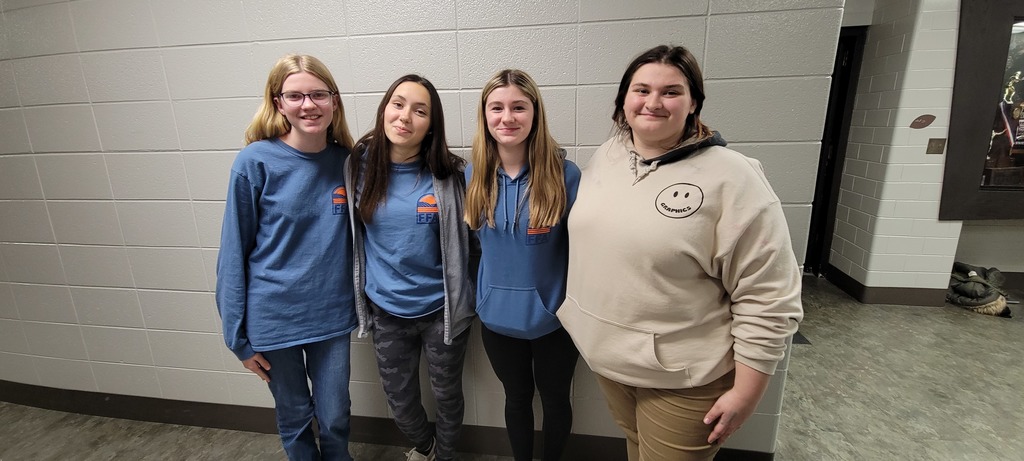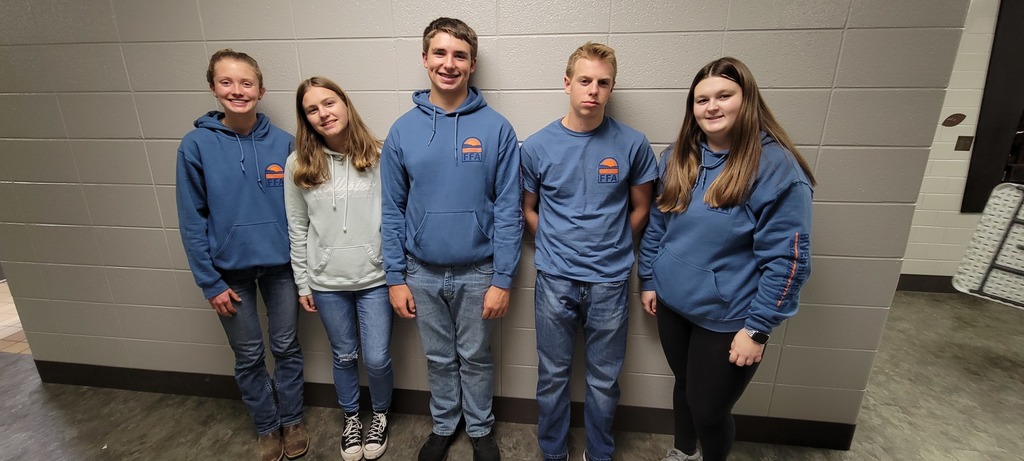 What the heck is Hooke's Law??? Just ask any of the River Ridge Physics students how much their rubber band could hold during class today. They were even amazed!!!!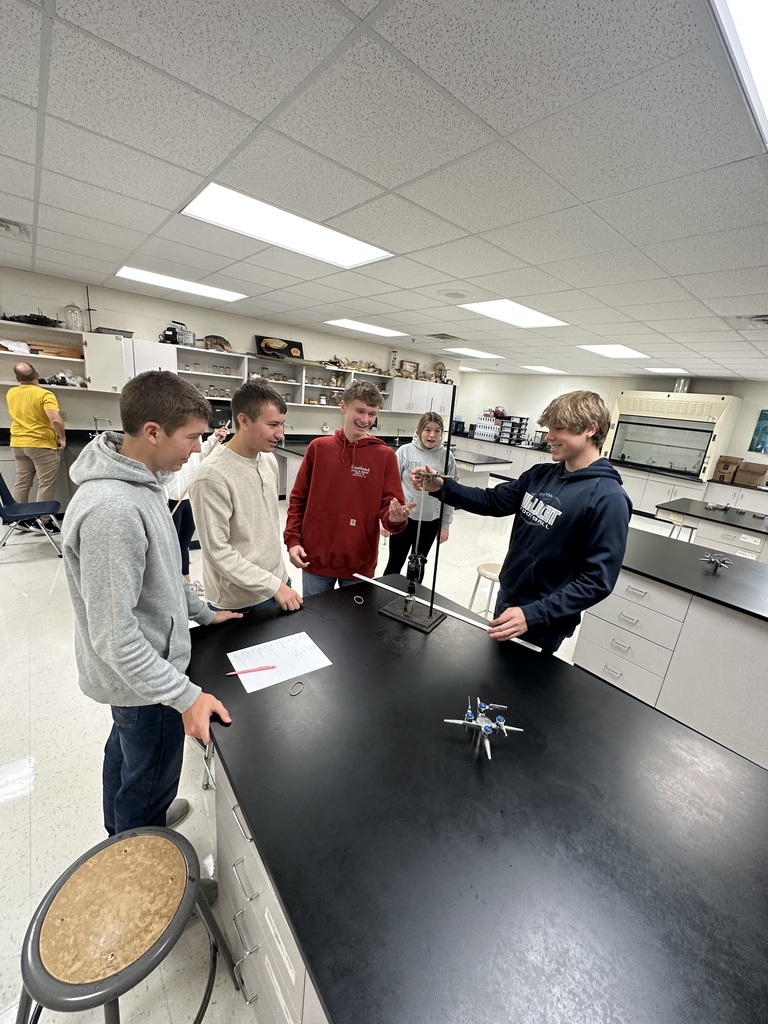 Students in the animal scince class learned hands-on in a dissection lab. We used cow eyes donated by Lena Maid Meats.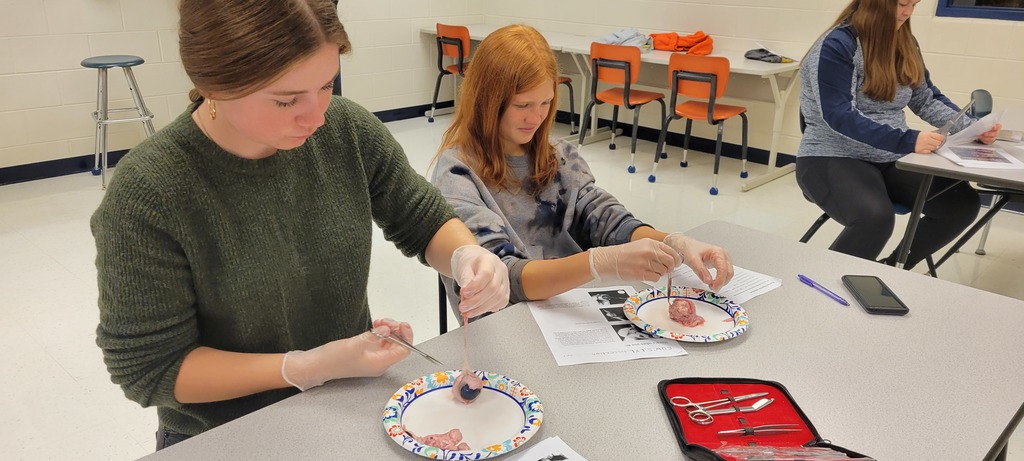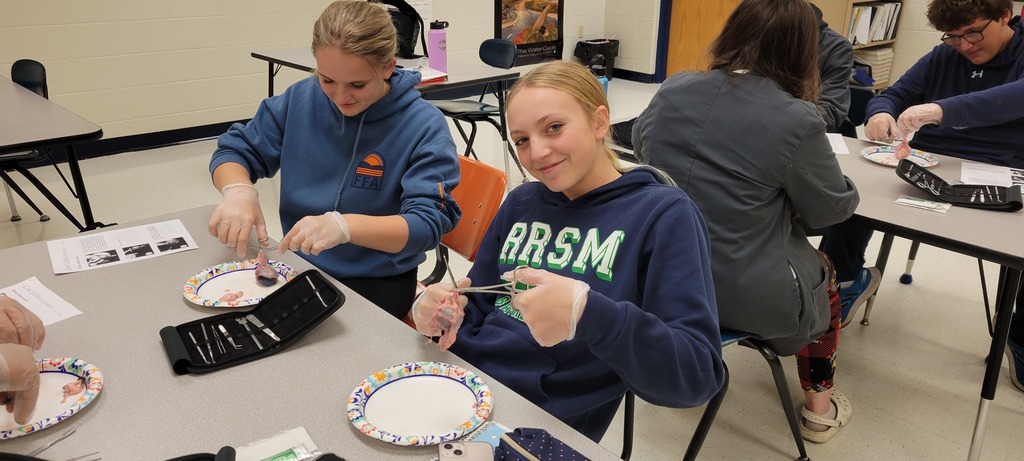 These Addams Ancestors are ready to entertain you tonight in the production of The Addams Family Musical! Come out to River Ridge at 6pm!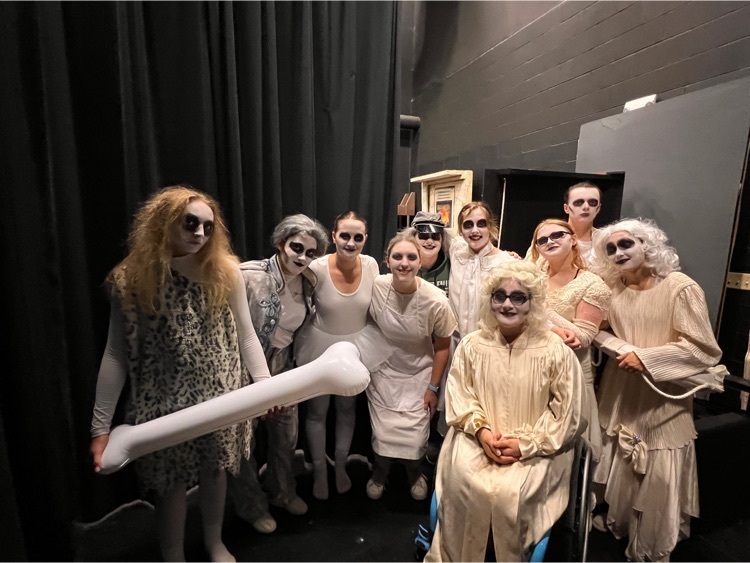 If you have a positive case of Covid in your house please notify Nurse Lisa and she will go over the IDPH protocols with you.

Remember that we will have our Veterans Day celebration tomorrow afternoon at 2:11pm. Students and staff are encouraged to dress-up by color: elementary = red, high school = white, and middle school = blue. Let's see a gym full of American pride to honor our vets for their service!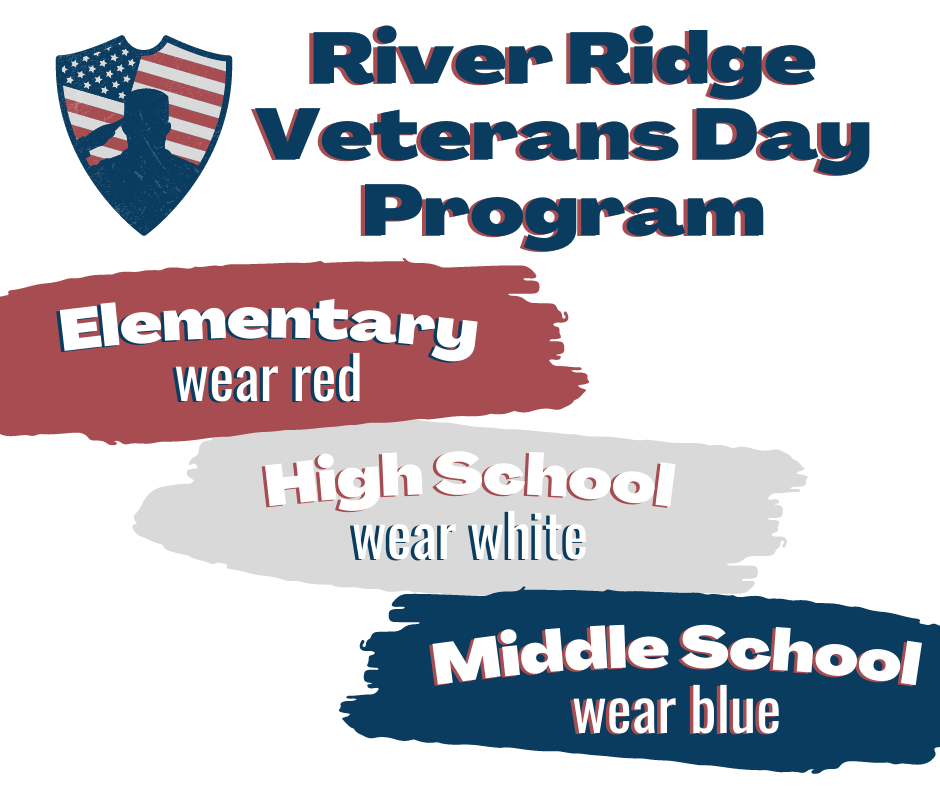 Mr. Dickerson's English I students finished reading "Of Mice and Men" this week. Sawyer Fry celebrated by stacking the books.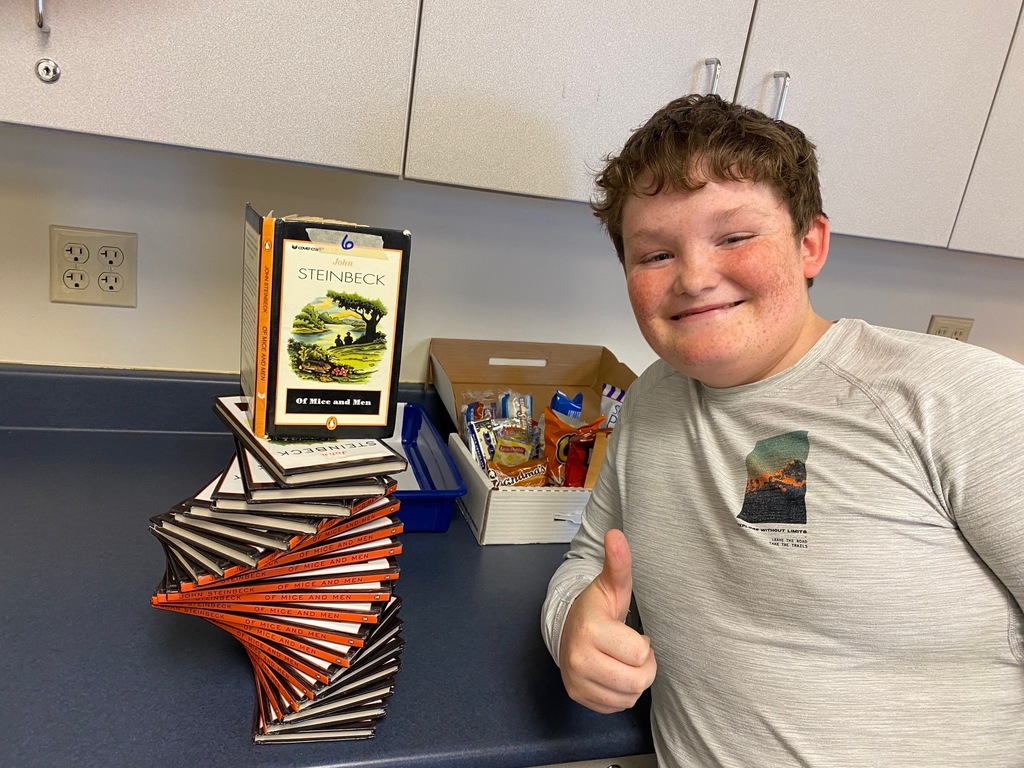 Avery Engle and Arianna Pedrin finished their cross country season at the State Meet on Saturday. Avery finished 57th and Arianna finished 83rd out of 253 runners in the 1A race. Congratulations Ladies!

River Ridge After Prom breakfast fundraiser.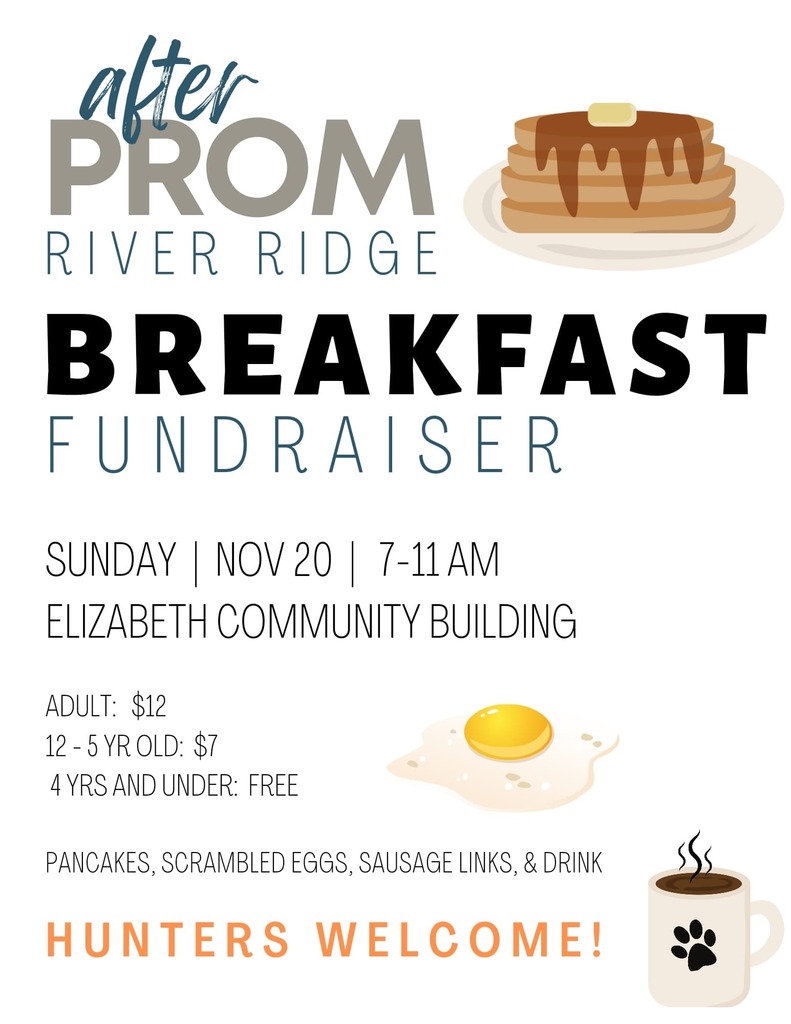 The Jr. High FFA Agronomy team placed first in the section out of 5 teams in thier first CDE of the year! Congratulations to Faith Morhardt on her contest winning score!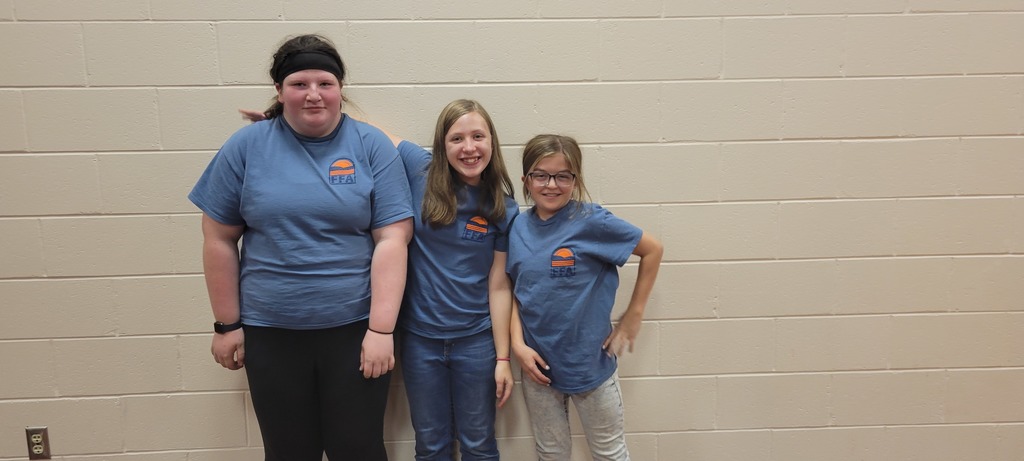 Congratulations to the HS FFA Agronomy team on their first place finish at the contest last night! Arthur Horn led the team by placing first overall as an individual. Other top scorers were Gracie Vanderheyden (2nd), Kayla Diehl (3rd), Logan Kelher (6th) and Izzy Haring (7th).